BMW M Performance Power Kit Now Available for 2012+ 335i Sedans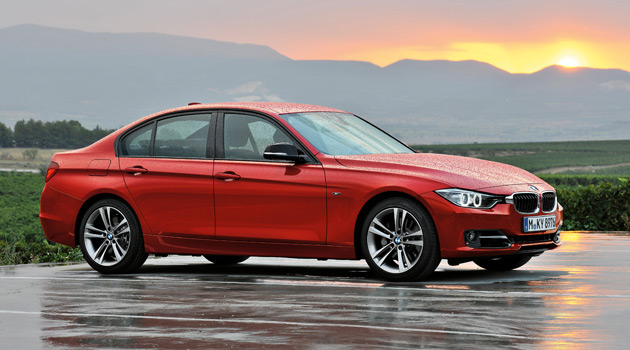 BMW announced yesterday a new M Performance Power Kit for the 2012 model year and later BMW 335i Sedan and 335i xDrive Sedan models. Developed through consultation by the engineers at BMW M GmbH, the M Performance Power Kit ($1100 plus installation) gives owners a nice little bump in power, while still retaining BMW's 4-Year / 50,000-mile New Vehicle Warranty when purchased with a new vehicle.
While there are other tuning options out there for the 335i (Vishnu, Dinan, etc), the beauty of this option is that it doesn't affect your warranty should something go wrong..
The Power Kit increases horsepower from 300 to 320 on all models. Automatics enjoy a 32 lb-ft peak torque increase (to 332 lb-ft), while manuals benefit from a 17 lb-ft peak torque increase (to 317 lb-ft). All models receive a re-mapped accelerator pedal calibration for more dynamic throttle response, and the Power Kit produces a signature "exhaust burble" sound during engine overrun conditions. 0-60mph acceleration is improved 0.2 seconds compared to standard 335i models, while 50-75mph times drop by a full half-second.
The BMW M Performance Power Kit features comprehensive engine tuning via advanced software 335i and 335i xDrive Sedan models. The kit includes updated software or replacement engine DME (electronic control unit), high-capacity engine air intake system, signature BMW M Performance engine cover, and rocker panel decals. This gives the 335i Sedan or 335i xDrive Sedan a substantial power boost (+20 horsepower) while retaining the original 50-state legal emissions certification and fuel efficiency ratings.
Sounds like a pretty sweet deal if you ask me!