Highlights From 2013 New York Auto Show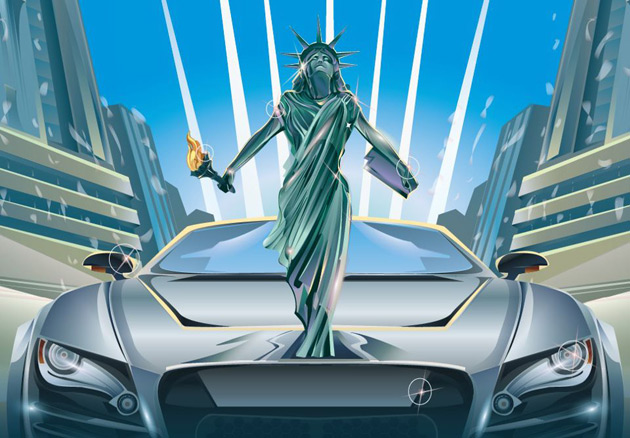 We just got back from the 2013 New York International Auto Show media preview, and it was far and away the best auto show New York's ever hosted! In the past, major cars would make their debuts at the Detroit and Los Angeles Auto Shows, but this year New York had a number of high-profile reveals as well.
Here are some of the show highlights: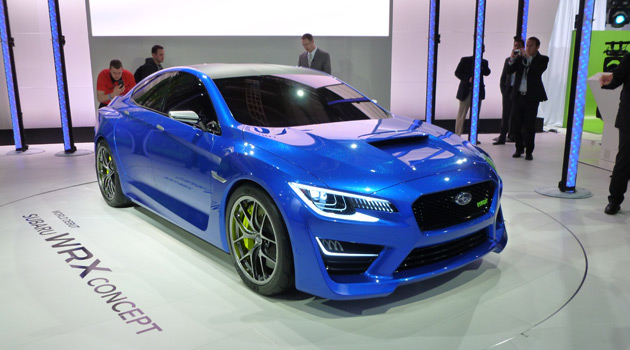 The highlight of the show for me was the Subaru WRX Concept. The design concept hints at the next-gen WRX. The bold and muscular design emphasizes turbocharged power and AWD grip in a more agile and athletic form. The concept blends the WRX's famous power and road-holding prowess with an even greater focus on sharp handling, steering and communicative chassis. To further improve handling dynamics, the concept features a carbon-fiber roof to enhance the already low center of gravity and reduce weight. WOW!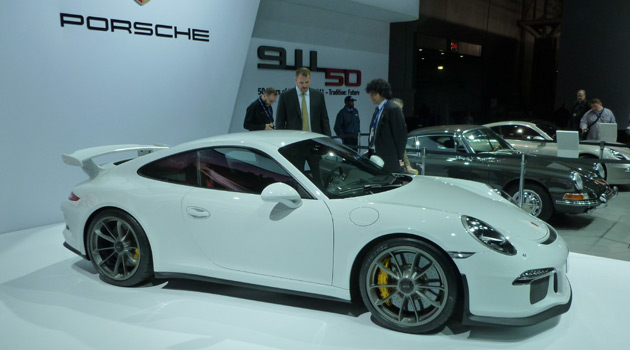 Another car that stopped me in my tracks was the 2014 Porsche GT3, which made the nearby 991 look dull in comparison. An aggressive front bumper, a huge rear wing, and various other styling cues lets you know that this isn't just a "regular" 911. At the heart of the $131,350 GT3 is a 3.8L flat-six-cylinder rated at 475HP, capable of propelling the car to 60 mph from standstill in a blistering 3.3 seconds, on it's way to a top speed of 195MPH. "On a scale of one to 10, it's turned up to 12."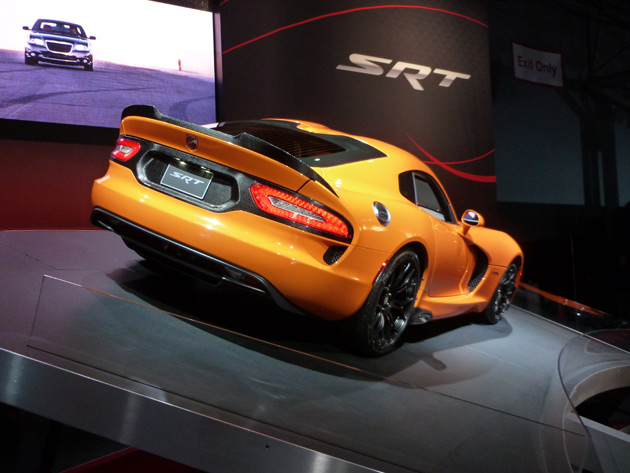 While many automakers played it safe with white and silver cars, Dodge had a virtual rainbow on display at the show. And the car that got the most attention was the bright orange 2014 SRT Viper TA. Designed to compete head-to-head against the Corvette ZR1, the "track attack" Viper was developed in collaboration with professional road racers. No performance details have been released just yet, but stay tuned!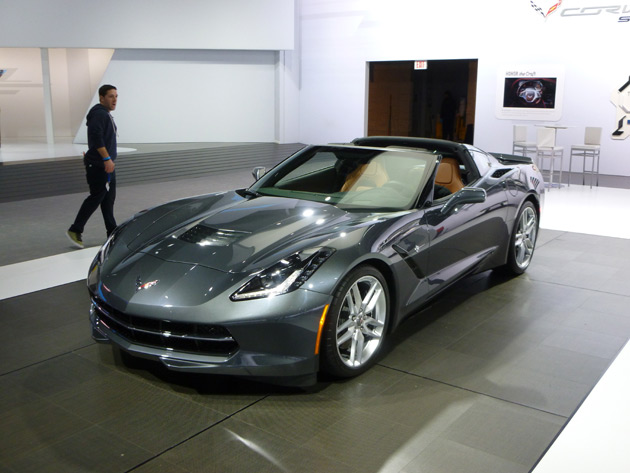 Chevrolet premiered the 2014 Corvette Stingray Convertible in New York, displayed alongside the Stingray Coupe that debuted in Detroit. Side by side, you'll be hard-pressed to find many differences between the two models, unless you're specifically looking for them. I'm typically a fan of convertibles, but if given the choice, I'd take the coupe with the removable roof panel over the 'vert after seeing both in the flesh.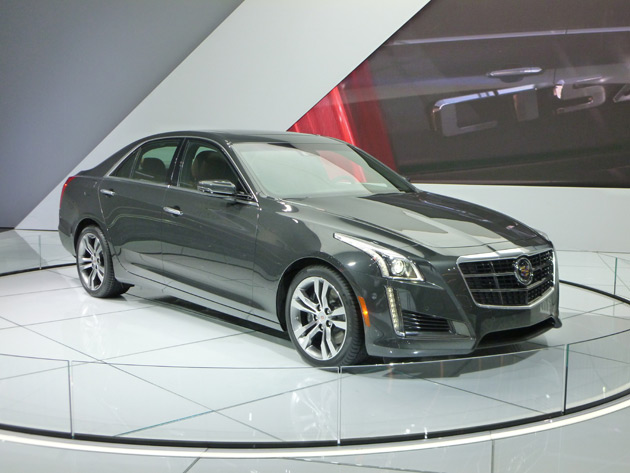 All eyes were on New York for the debut of the 2014 Cadillac CTS, and they pulled back the sheets during a special media event on Tuesday night. While I'm a HUGE fan of the current generation CTS (in both coupe and sedan form, though the CTS-V Coupe is still my favorite), I wasn't digging this new design at all. It looked a bit generic, like an E-Class from the side, with really awkward proportions, especially in the rear. Up front, they've applied ATS-style lights (which I hate). And from the rear, it kind of looks like the old DTS!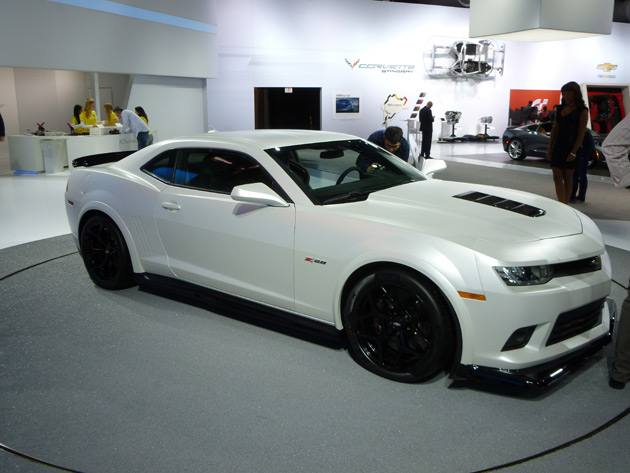 Another car that got LOTS of attention was the 2014 Camaro Z/28. Reviving the storied nameplate after 12 years, the new Z/28 will be faster and lighter than a standard Camaro (though still a portly 3800lbs), and designed for the racetrack. While GM was mum on performance numbers, fuel economy, or price, we do know that it'll be sporting a 7L 427-cubic-inch V8 from the Corvette that will put out more than 500HP.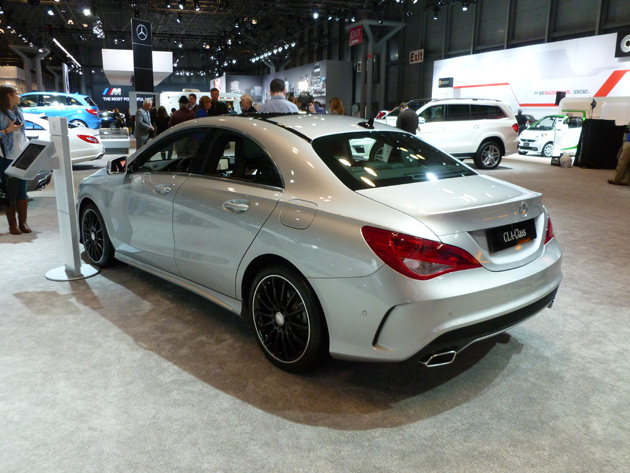 I was psyched to see the Mercedes-Benz CLA in the flesh, but this one left me.. underwhelmed. There's a lot going on with the CLA, and for the most part it seems to work. But between the bulbous rear (which is much more pronounced in person than in pictures) and the cheap-looking rims, I just couldn't get excited about it. The AMG version they had on display was cool, but still there was something that failed to win me over.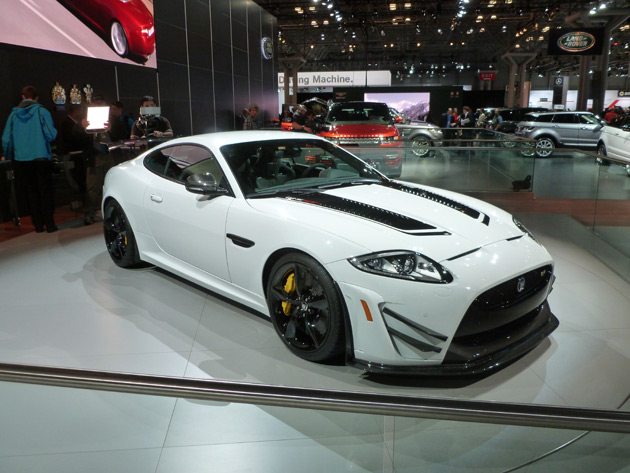 While some thought the Jaguar XKR-S GT looked too a little too "Fast and Furious", I thought it fit the bill perfectly. The XKR-S GT is a road-legal track car, one that comes with an eye-popping $174,895 pricetag. If you want one, you'd better hurry, as Jaguar's only making 30 of 'em!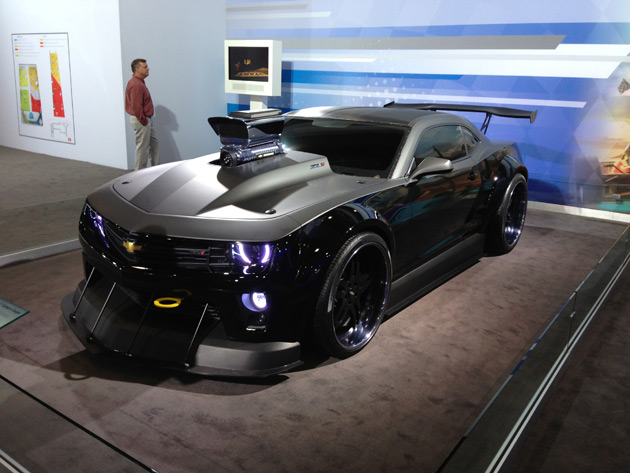 The 2013 Turbo Camaro Coupe concept was built to promote a new DreamWorks animated movie called Turbo. It was tucked away and didn't get much attention, but I thought it was pretty insane looking. The car has a crazy front splitter, a massive rear wing, a COPO hood, and a supercharged V8 engine that puts out more than 700HP. Did we mention that the car's rolling on 24s?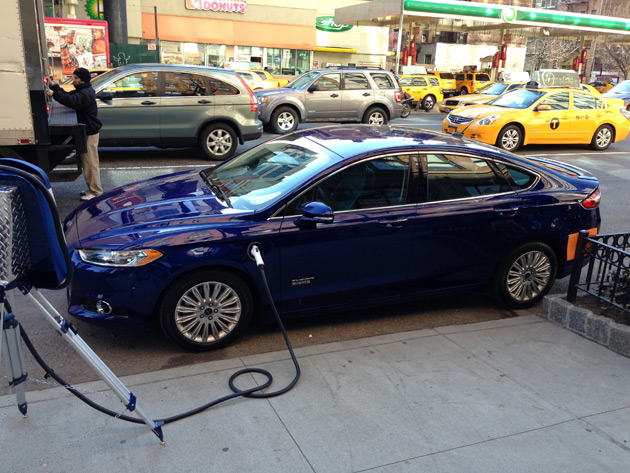 We actually started the day by driving a Ford Fusion Energi through the crowded streets of Manhattan, and it was pretty impressive. The Energi is a plug-in hybrid that is capable of driving 21 miles on electric, and a total of 620 miles per tank of gas. Take that, range anxiety! The Energi drove like a regular Fusion, which is a compliment. Overall, a pretty remarkable car that gets amazing mileage (100 MPGe), sign me up!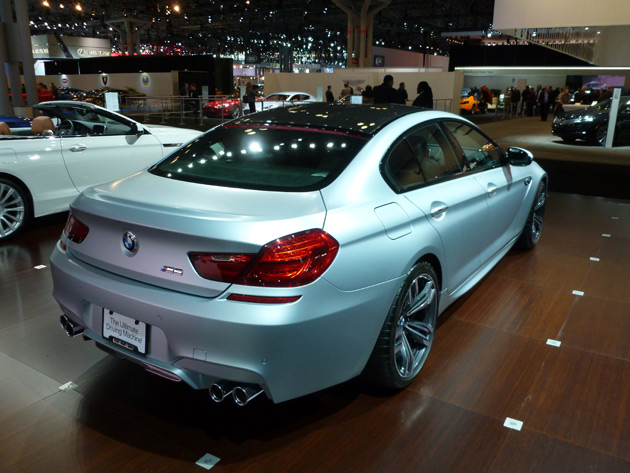 Kudos to BMW for fully embracing the matte paint craze. They had more cars sporting matte paint jobs than anyone else, and in quite a variety of colors as well!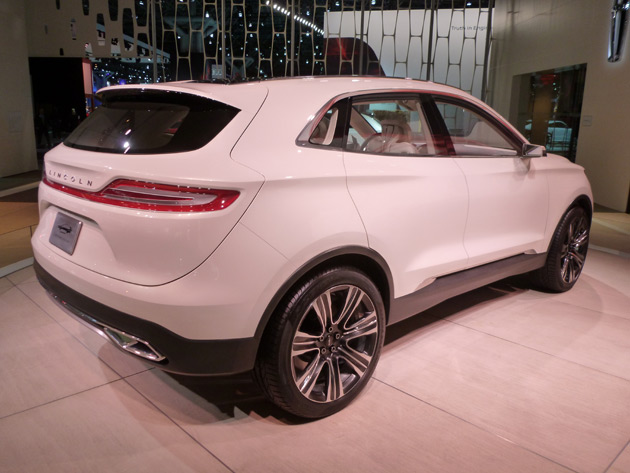 The Lincoln MKC Concept debuted in Detroit, and it's quite the looker. If Lincoln puts out more cars like this, they can get back in the game and make a name for themselves again.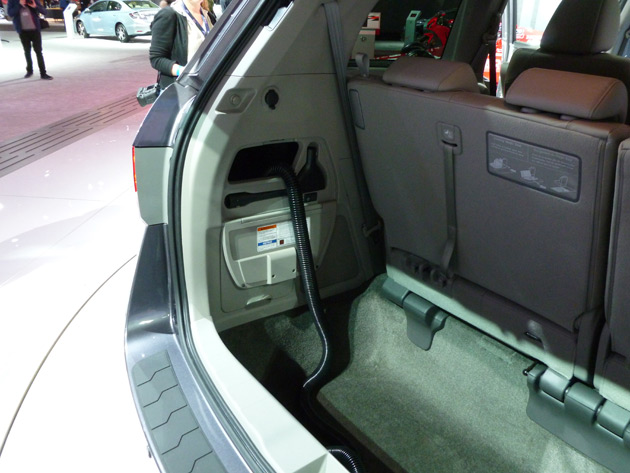 And lastly, the 2014 Honda Odyssey. Yes, we're including a minivan on this list, but only because there was so much hoopla surrounding their HondaVAC, "the world's first in-car vacuum". Mommy bloggers were going crazy over the vac. If you have kids, you can see the usefulness of this feature.
If you want to see the other 100+ photos we shot yesterday, head on over to our Facebook page, where you can see all the high-resolution photos. Enjoy!