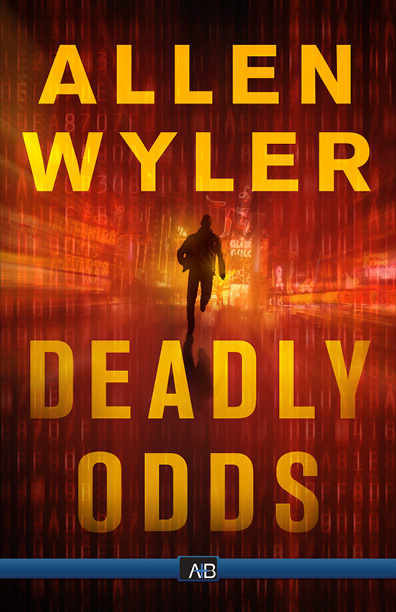 A few years ago, we reviewed Dead Ringer by award winning writer and former neurosurgeon Allen Wyler. It was a fantastic read, one that was hard to put down because the story was so compelling. Wyler's been on my radar ever since, so when I heard about his new book Deadly Odds, I absolutely had to check it out!
While Wyler's previous books are medical thrillers (understandably so, given his background in medicine), his new book Deadly Odds is actually a suspense thriller that's deeply rooted in technology. And I'm not talking about surface-level tech stuff here, but highly technical "Dark Net" hacker type stuff.
The premise is quite simple: What happens when a shy and awkward young computer hacker has a run-in with terrorists? But wait, it's not how you'd think.
Twenty-three year old Arnold Gold is a local computer genius in his native Seattle, described as a "part-time hacker and full-time virgin" by his friends. When the awkward young shut-in decides to take matters in his own hands, and venture to Vegas "to get lucky," little does he know that his hacking skill will make him a bull's-eye target for terrorists and the FBI.

A major terrorist group wants Arnold's "Dark Net Hacking" system to help hatch their latest plot, and they'll stop at nothing to claim it—even killing Arnold's friends. Now, with murderous terrorists, the FBI, and the local cops on his tail, Arnold finds himself trapped in a high-stakes game with the odds of survival slim to none. It will take every last bit of his genius intellect and legendary hacking skill to stay one step ahead of the deadly game, and foil the plot that will turn Sin City into the scene of the deadliest terror attacks since 9/11.
While the premise might sound a little far fetched at first, once you start reading the story, you'll find that this scenario is actually terrifyingly plausible, especially given some of the espionage we've seen in the headlines in recent years. The book is a fascinating look into the world of computers and hacking, and into a dark and murky underworld of the web that you might have not even known about.
A wild journey filled with suspenseful twists and enough technological detail to keep both techno-thriller and classic suspense fans on the edge of their seats, Deadly Odds is the ultimate thrill ride for the emerging tech-savvy generation.
I absolutely loved the book, so much so that I read it in a single sitting. It's written in Allen Wyler's break neck style, which keeps you engaged without losing interest, and his expert attention to detail helps make the story that much more believable. So much so that you'll read some parts with your heart in your throat, wondering what's going to happen next!
So if you're looking for an engaging book that'll have you on the edge of your seat throughout, make sure you pick up a copy of Deadly Odds today!
Order Deadly Odds: http://www.amazon.com/deadlyodds