Book Review: The Borzoi Killings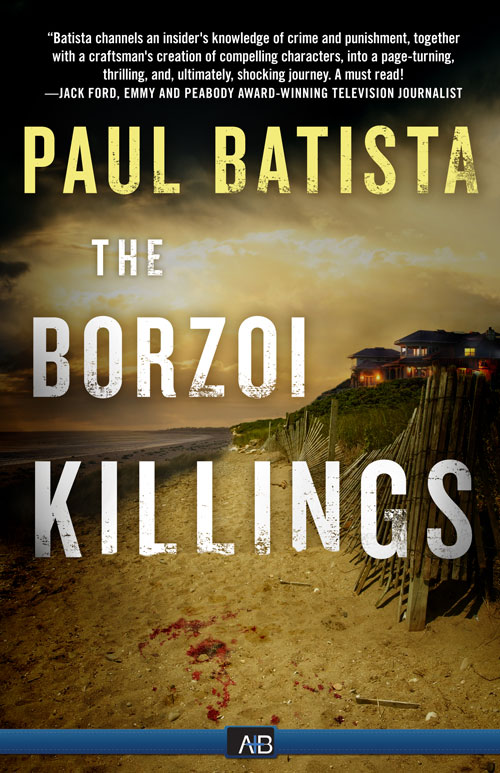 Looking to curl up with a great legal thriller this weekend? Then you should check out The Borzoi Killings, the latest novel from top criminal attorney Paul Batista. Set in one of the most exclusive resorts in the world, The Borzoi Killings mixes all the twists of a sensational trial with all the dirty little secrets of the elite Hampton socialite lifestyles – from lavish parties, drugs, and sex, to corruption and dangerous secret cartels.
When the tenth richest man in the world is brutally murdered along with his prized Borzoi dogs in a luxurious East Hampton beach house, only one man is suspected of committing the crime: Juan Suarez, a handsome, charismatic—and illegal—Mexican immigrant who worked for the victim.
Now, renowned trial lawyer Raquel Rematti must defend the man the media has dubbed, "The Blade of the Hamptons." Not only must she take on one of the wealthiest families in the country, she must protect Suarez and herself from ruthless people bent on lethal revenge, while straddling the dangerous line between concerned involvement and forbidden passion for her client.
On a recent cross-country trip, I loaded The Borzoi Killings onto my iPad and set in for the long flight ahead. And within the first few pages, I was instantly hooked. The brutal murder occurs in the first chapter, and the rest of the book is spent peeling back the layers to uncover the whole story. Along the way, we're introduced to a variety of fascinating characters, including the multi-faceted wife of the murdered billionaire, a former US Senator, a secretive drug lord of the vast and deadly Sinaloa drug cartel, some shady detectives, one of the nation's top criminal defense lawyers, and the illegals that lurk in the shadows of the Hamptons.
Batista is a prolific writer, and The Borzoi Killings kept me on the edge of my seat from beginning to end. It's a daring, addicting legal drama, with powerful socio-political issues, and once you dive into the story, you won't be able to put it down. And for those of you guys who think you have the case all figured out, there's a stunning, unexpected twist at the end that you will NEVER see coming. Seriously!
Overall, I really enjoyed The Borzoi Killings, so much so that I read the entire book in a single sitting. And at 435 pages, it's not a huge book, so anyone should be able to get through it in a weekend at a leisurely pace. So if you're looking for an exciting legal thriller that mixes legal and political intrigue inside the country's most elite social bubble, pick up The Borzoi Killings. You won't be disappointed.