Budweiser Unveils Responsible Drinking Video That Addresses Drunk Driving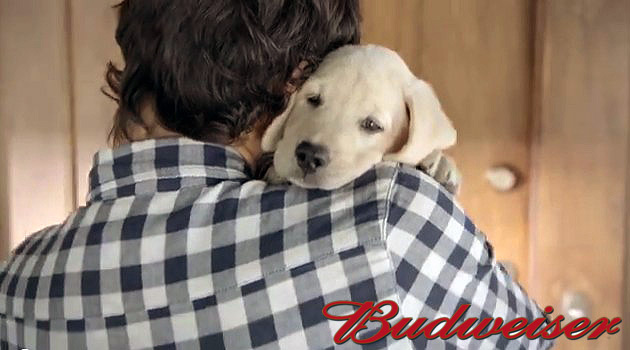 It's been more than 30 years since Anheuser-Busch unveiled its groundbreaking Know When to Say When campaign, and now the Budweiser brand is at the forefront of a new era in cautionary advertising, with a responsible drinking spot that looks seriously at the topic of drunk driving and the countless lives it affects each year.
On Friday, Budweiser released an exclusive digital video to raise awareness for drunk-driving prevention. Unlike previous spots from Anheuser-Busch's flagship beer brand, the online-only content carries a more emotional tone and portrays how having a plan to get home safe can result in a positive ending.
Anheuser-Busch and Budweiser believe drunk driving is 100% preventable when adults make a plan to get home safe. However, lives are still lost in drunk driving-related crashes every year.
The new Friends are Waiting video opens with the deep bond between two best friends—Luke and his dog Cooper—and culminates with Cooper's reaction when Luke doesn't come home after a night out.
Take a first look at the Friends are Waiting spot here:

"Friendship, camaraderie and enjoying great times are at the heart of Budweiser's most popular campaigns, and this video maintains that tradition but with an unexpected twist," said Brian Perkins, vice president, Budweiser. "Budweiser is known for connecting with beer drinkers in memorable ways, and our efforts to promote responsible drinking through this video are no exception."
Anheuser-Busch is one of the first alcohol companies to widely deliver a responsible drinking message with this tone, and the new video represents an evolution in how the company talks about responsible drinking. Although Budweiser is sharing this message with anyone of legal drinking age, the brand is releasing the video digitally to capture the attention of drinkers ages 21-27, who consume and share content via online news sources and social sites.
"Budweiser has long championed the message to 'designate a driver and enjoy the great times,' but this video goes a step further to reinforce the importance of making a plan to get home safe while showing how our decisions impact those around us," said Kathy Casso, vice president, Corporate Social Responsibility, Anheuser-Busch. "Creating this video to live – and be shared – digitally is an important way to keep the momentum going and reach as many adults as possible."
The launch of the 60-second video was timed to coincide with Anheuser-Busch's 5th annual Global Be(er) Responsible Day, a day Anheuser-Busch InBev and 155,000 colleagues worldwide dedicate to promoting responsible drinking worldwide.