Bugatti Veyron Racing Videos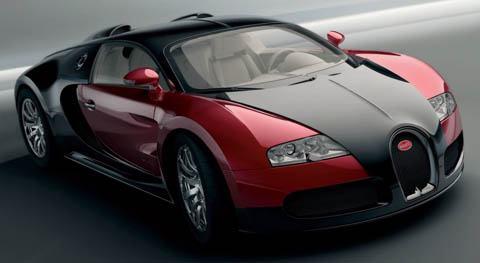 The Bugatti Veyron is all kinds of awesome. The Veyron is the most expensive modern car in the world, and if you want one it'll set you back about $2.6Million. But if you really want to stand out from the rest of your Billionaire friends, you gotta step up to the Super Sport.
The Super Sport is the fastest road-legal car in the world, with a top speed of 267.85 mph!
The regular Veyron is only capable of 253.52 mph.
Check out these videos, where the Bugatti Veyron takes on various supercars and stuff..
Bugatti Veyron vs Nissan GT-R

Bugatti Veyron vs Switzer Nissan GT-R

Bugatti Veyron vs Pagani Zonda F

Bugatti Veyron vs Koenigsegg CCXR

Bugatti Veyron vs McLaren F1

Bugatti Veyron vs Mercedes Benz McLaren SLR

Bugatti Veyron vs Euro Fighter Typhoon

Bugatti, do you have a press vehicle I can borrow? 😀