Cabela's 'Big Game Hunter' Debuts for Free on Mobile Devices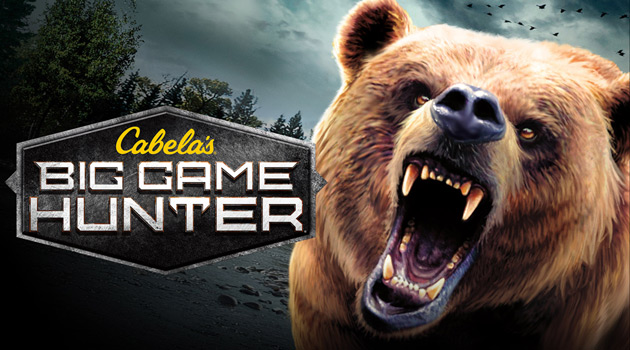 Activision Publishing and Cabela's have brought the #1 hunting video game franchise to mobile devices with Cabela's Big Game Hunter, a free-to-play mobile game that lets players hunt the biggest and most dangerous animals on the planet.
Cabela's Big Game Hunter will surely be a hit with those that appreciate the authentic details in a hunting game. It has multi-tiered, objective-based missions that offer a wide range of hunting experiences, from the heart-pounding survival mode and thrilling dangerous hunts to the skill-testing timed challenges. Players track down a wide selection of wildlife across the American North and Northwest, including grizzly bears, mountain lions, white-tailed deer and more! The animals are lifelike and native to each environment.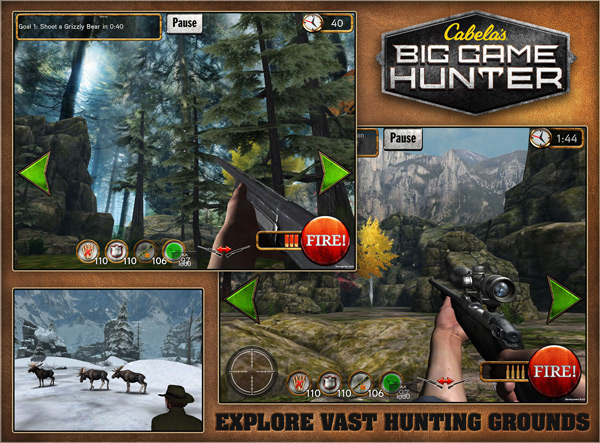 "Cabela's and Activision have been working together on hunting video games for over a decade, and we've consistently been number 1 in the genre," said Eric Wieser, Director of Merchandising at Cabela's. "Cabela's Big Game Hunter is our first title developed from the ground up specifically for mobile. We've taken our time with this to make sure we offer our fans something authentic."
The player can play casually or go deep by mixing and matching custom loadouts with rifles, bows, pistols, shotguns and clothing. No detail is spared. There are abilities to unlock that let players slow down time and increase accuracy, and an X-ray mode is accessible to help take that perfect shot at the animal's vitals. All hunters want evidence to back up those tall tales, so the game has leader boards and a trophy room that show off proof of hunting achievements.
Check out the Cabela's Big Game Hunter launch trailer here:

So if you're fed up with Candy Crush Saga and looking for something else to amuse yourself with, download Cabela's Big Game Hunter right now for FREE on the Apple App Store or Google Play, and get hunting!