Cabela's Delivers A Super-Realistic Hunting Experience
Cabela's Dangerous Hunts 2013 and Cabela's Hunting Expeditions have given me hours and hours of enjoyment, seriously two of the best hunting games I've ever played.
It's amazing how far videogames have come – When I was growing up, Nintendo's Duck Hunt was considered cutting edge. Those were the days..
These days, gamers expect high-definition graphics and cutting edge technology. And that's exactly what Activision delivers in these two games.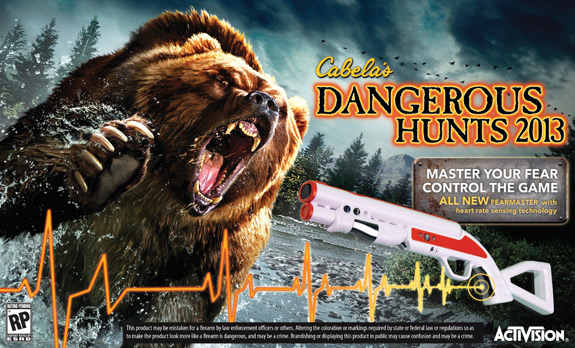 If you want the full hunting experience, consider getting Cabela's Dangerous Hunts 2013 with the Top Shot Fearmaster gun. Utilizing heartbeat sensors on controller's grips and an infrared camera, the Fearmaster can actually detect your heart rate and hand stability, which affects your ability to focus in-game. It's really cool, forcing you to calm down if you want to succeed.
Check out the trailer for Cabela's Dangerous Hunts 2013:

If that video doesn't get your adrenaline pumping, then there's something wrong with you! 🙂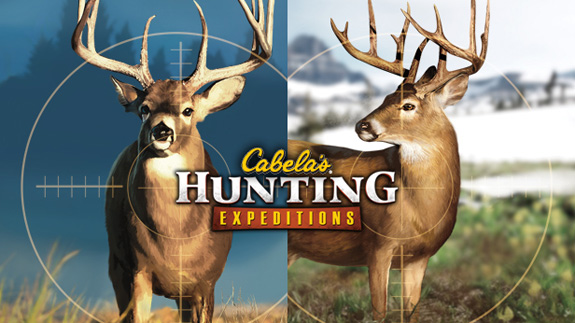 Cabela's Hunting Expeditions offers up a more traditional hunting experience. Explore and hunt in 15 immersive environments in North America and Africa, coming face-to-face with some of the most majestic and dangerous animals on the planet. Caribou, bears, lions, and elephants are just a few of the amazing animals you'll encounter in the game.
Through hunting skill challenges, you can earn upgrades and build the ultimate animal trophy collection. So sharpen those skills and bring your A-game!
Check out the trailer for Cabela's Hunting Expeditions:

Pretty awesome, right?
It's hard to pick a favorite between the two, as they're both unique in their own right. Watch the videos, and if you still can't decide, just do like me and get them both! 😀