Celebrate The Fourth Of July With These Refreshing Cocktails
We're only a few days away from the Fourth of July, where people across the country will be celebrating their independence with fireworks and cook outs. And with many areas breaking into the triple digits this weekend, we're here to help keep you cool with some ice-cold cocktail recipes that are sure to please.
We've got something for everyone, so make sure you check out our list of great cocktail recipes, and have a Happy Fourth of July!
Moscow Mule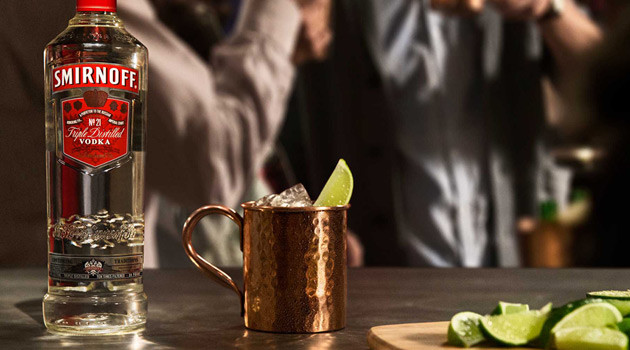 The Moscow Mule has a unique history that started with two men in 1940s America. One of the men owned a brand of ginger beer, and the other had a vodka brand, John Martin of Heublein (now The Smirnoff Co.) At the time, most Americans preferred whiskies and bourbons, so Martin was searching for a mixer to make vodka stand out in the industry. Together, they found the perfect combination of Smirnoff Vodka, ginger beer and a spritz of lime, dubbing it the Moscow Mule. They hit the road going from bar to bar sharing the drink and snapping photos of bartenders mixing the cocktail to show new bartenders and bar owners. Soon, the Moscow Mule was one of the most popular cocktails nationwide, and served as inspiration leading to other vodka favorites like the Bloody Mary, Screwdriver, Martini and so many more.
Ingredients:
1.5 oz. SMIRNOFF No. 21 Vodka
3 oz. Ginger beer
1 tsp Simple syrup
.25 oz. Lime juice
1 slice Lime
Directions: In a copper mug with ice, add SMIRNOFF No. 21 Vodka, simple syrup and lime juice. Top with ginger beer and stir. Garnish with a lime slice. (Put your own spin on this classic cocktail by adding some of your favorite flavors from black apple to bacon and everything in between!)

Jack & Honey Blackberry Lemonade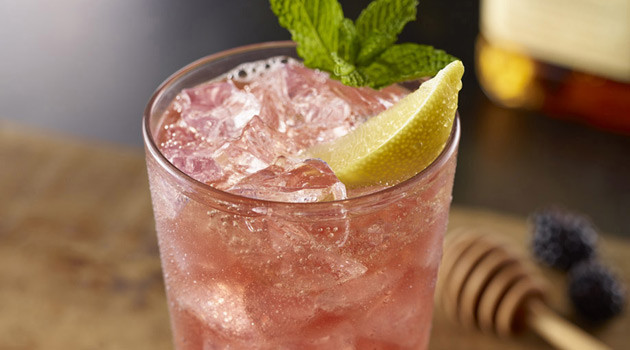 Ingredients:
1.5 oz. Jack Daniel's Tennessee Honey
8 fresh blackberries
6-8 oz. lemonade
Directions: Muddle the blackberries in the bottom of a cocktail shaker. Combine the remaining ingredients over ice. Shake 2-3 times and strain into a tall glass. Garnish with a lemon wedge.

Misty Sour

Ingredients:
1 1/2 oz. Canadian Mist
3 oz. sweet and sour mix
Orange wheel
Maraschino cherry
Directions: Combine ingredients with ice in a shaker. Strain into a glass over ice. Garnish with an orange wheel and a cherry.

Cruzan Caribbean Dream

Ingredients:
1 1/2 part Cruzan Blueberry Lemonade Rum
1/2 part Fresh Lime Juice
1/2 part Cream
Cinnamon
Maraschino Cherries
Directions: Combine all ingredients over ice in a cocktail shaker. Shake vigorously for 10 seconds and double strain into a shot glass. Garnish with freshly grated Cinnamon and a speared Maraschino Cherry.

Berry American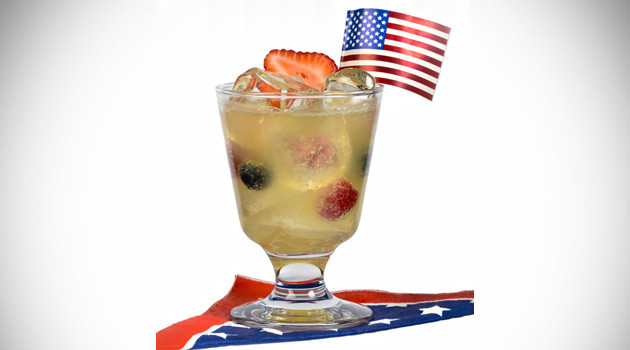 Ingredients:
1 1/2 parts Jim Beam Original
2 parts fresh Mixed Berries
1 part Fresh Lime Juice
1 part Simple Syrup
Lemon-Lime Soda (to taste)
Directions: Combine ingredients in a mixing glass and serve over ice in a cocktail glass. Garnish with berries.

Dos Equis Dos-A-Rita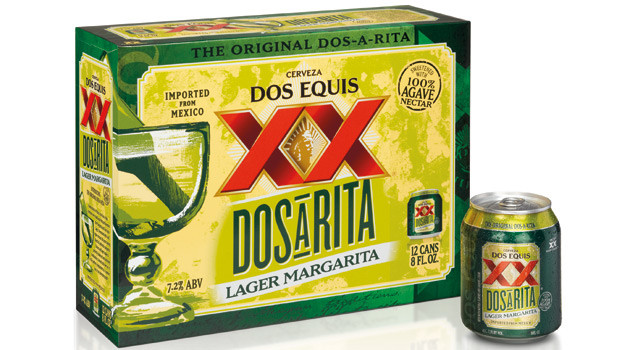 If you don't feel like playing bartender this weekend, serve your guests Dos-A-Rita instead. But don't let the name fool you. It's a surprisingly not-too-sweet blend of real Dos Equis Lager and margarita, with a hint of real Agave nectar. Crafted in Mexico with a 7.2% ABV, it doesn't mess around. And it expects that you won't either, so enjoy responsibly.
Here's to an amazing Fourth of July!