Celebrate The Fourth Of July With These Tasty Drink Recipes
Americans across the country will be celebrating our independence tomorrow with fireworks and cook outs, and you can be sure that we'll also be enjoying an ice-cold cocktail or two to help beat the heat. As such, we've compiled a list of great cocktail recipes for you and your guests that are sure to please!
Cruzan Independence Blend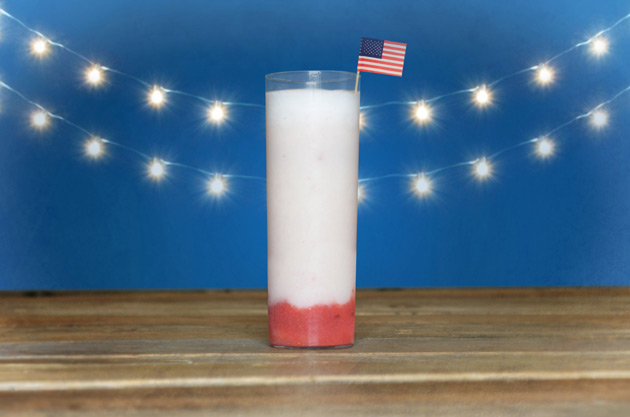 Ingredients:
2 parts Cruzan Estate Diamond Light Rum
1 part Coco Lopez Cream of Coconut
4 parts Fresh Pineapple Juice
1/2 of a Banana
1/2 part Strawberry Purée
12 parts Ice
Add all but the Strawberry Purée to a blender and blend until smooth. Pour Strawberry Purée in the bottom of a large glass and add blended mix to combine. Garnish with an American Flag.

Strawberry Fireworks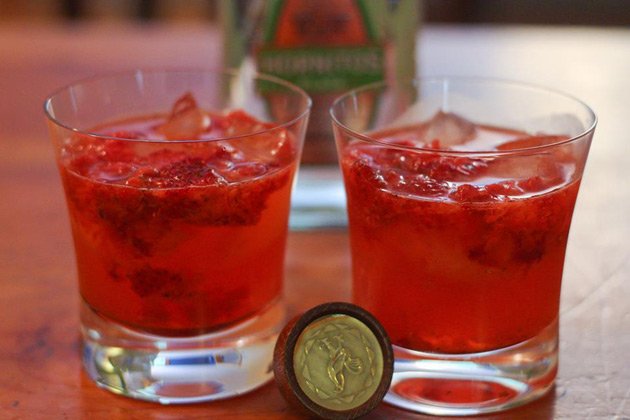 Ingredients:
3 parts Hornitos Plata Tequila
Handful of fresh strawberries
Juice from 1 lime
2 teaspoons superfine sugar
Fresh pepper
1 cup club soda
Put strawberries in a small pitcher and mash to your desired consistency. Add juice, club soda, Hornitos Plata and combine along with 4 good grinds from the pepper mill. Fill 2 glasses halfway with ice and divide drink among glasses.

Honey White & Blue
*Created by Bobby "G" Gleason, Beam's Master Mixologist

Ingredients:
2 parts Jim Beam Honey
1 part Blue Curacao
2 parts White Cranberry Juice
Juice of one half lime
Shake all but the Curacao and strain into a chilled cocktail glass. Slowly pour the Curacao against the inside of the glass so that it sinks to the bottom. Garnish with a strawberry on the rim.

Liberty Lemonade
*Created by Bobby "G" Gleason, Beam's Master Mixologist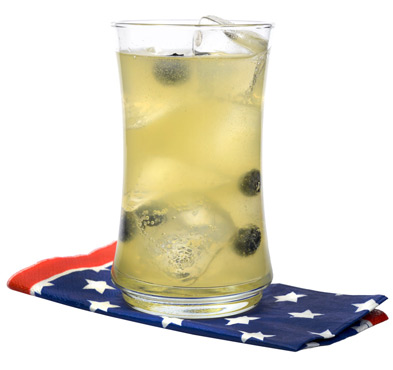 Ingredients:
1 part Jim Beam Honey
2 fresh Lemon Sour
4-6 fresh Blueberries
Club Soda
Simple Syrup
In a mixing glass, muddle the blueberries with a splash of simple syrup. Add the Red Stag by Jim Beam Honey Tea, lemon sour and shake with ice then fine strain over fresh ice in a tall glass then top with Club Soda.
Garnish with 3 fresh blueberries and a lemon wheel on the rim.

Basil Hayden's Stars & Stripes Spiced Ice
*Created by Chris Wilkins, Louisville, KY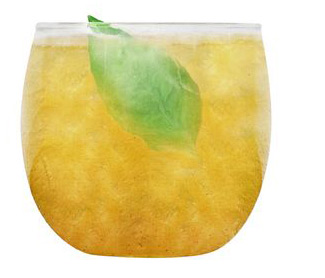 Ingredients:
2 parts Basil Hayden's Bourbon
1 part Simple Syrup
1/2 Lemon, Juiced
1 inch of Vanilla Bean
5 Basil Leaves
1 Basil Sprig
Combine Basil Hayden's Bourbon, simply syrup, lemon juice, vanilla bean and basil in a blender. Add ice and pulse until ice is pea-sized. Pour into a rocks glass. Garnish with a sprig of basil.

Knob Creek Summer Spice
*Created by Celebrity Chef Michael Symon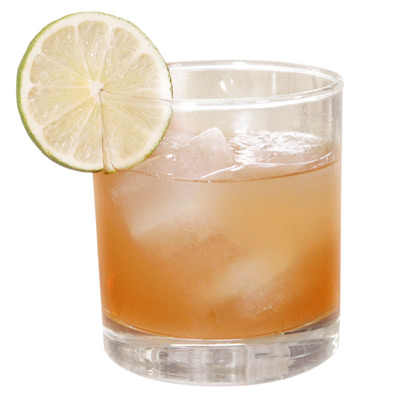 Ingredients:
1 ¼ Parts Knob Creek Rye Whiskey
½ Part Fresh Lime Juice
½ Part Orange Liqueur
¼ Part White Creme De Cocoa
Pour all ingredients into a shaker. Shake vigorously with ice and strain into cocktail glass. Garnish with lime wheel.

Laphroaig Suntanned Scotsman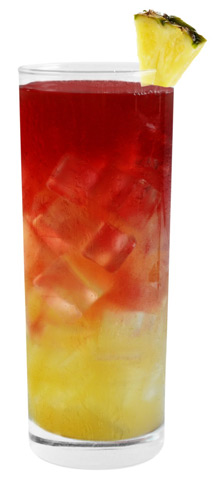 Ingredients:
1 1/2 parts Laphroaig 10-Year-Old Single Malt Scotch Whisky
1 1/2 parts Pineapple Juice
1 1/2 parts Cranberry Juice
Build over ice in a highball glass. Garnish with a slice of pineapple on the rim.