Bud Light Threw The Mother Of All Parties At Whatever, USA In Catalina Island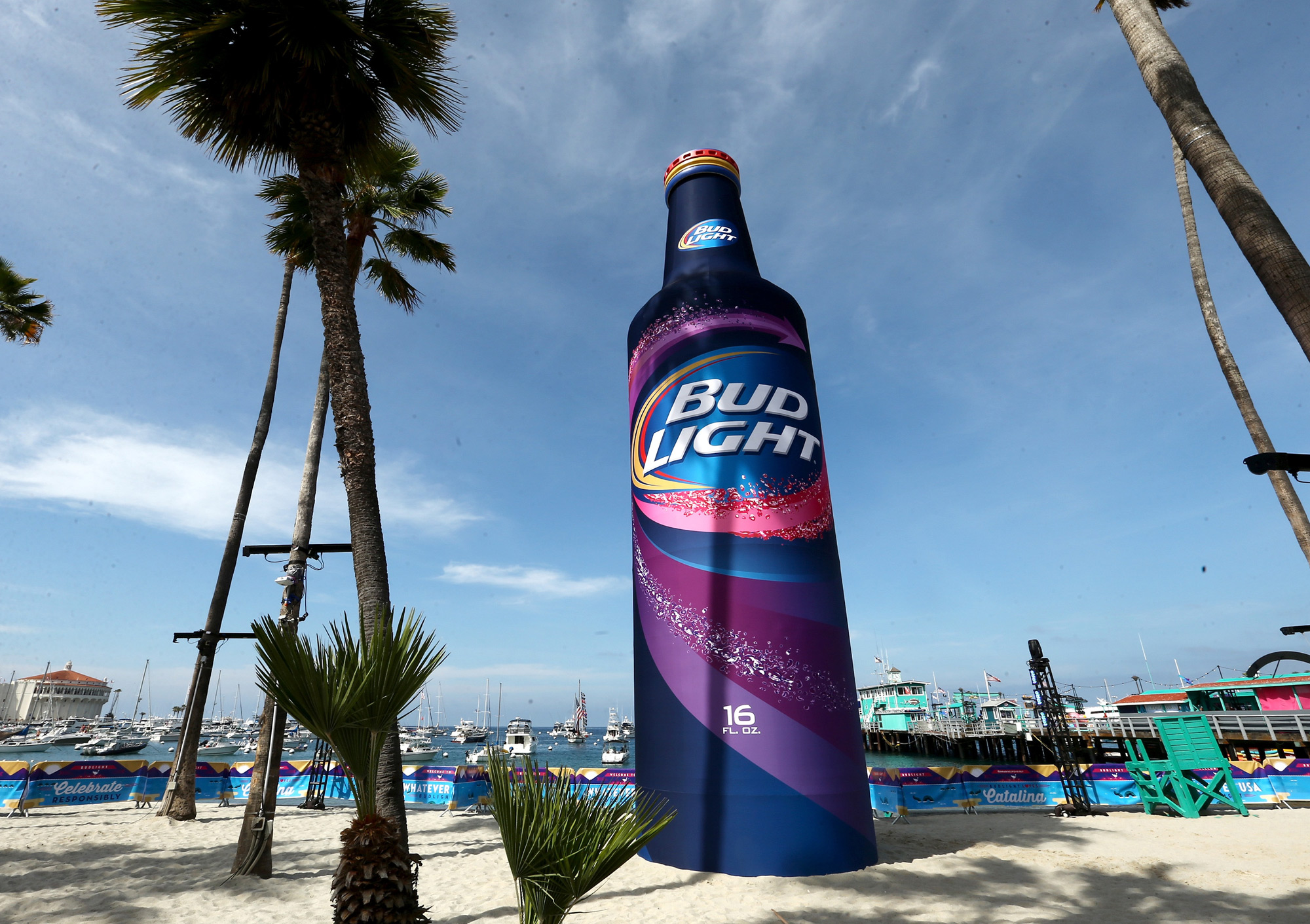 Last weekend, Bud Light took over the quiet town of Avalon on Catalina Island, throwing a two-day rager for some 1,000+ contest winners from all across the United States who earned their invitations by proving that they were Up For Whatever, and we were lucky enough to be there as media covering the event.
Our #UpForWhatever adventure started REALLY early on Friday morning, with a 7am flight from Philadelphia to Los Angeles. Most of us were still half asleep at this point, so it was a pretty quiet flight out there. But once we arrived in LAX and hopped on the party bus that would take us to our ferry in San Pedro, it was on!
After getting checked in at the port, we boarded the ferry that would take us to Catalina Island, our home for the weekend. Once we got there, we dropped off our bags at the hotel, changed into our swim trunks, and immediately headed off to a pool party they were hosting, where there was plenty of food, Bud Light, and a bevy of gorgeous bikini-clad women. Yep, this was shaping up to be a great weekend..
The festivities officially began Friday evening, with a crazy color-themed welcome parade and performances by Elliphant and T-Pain. People were in rare form, and the energy was contagious. Later that night, we went down the beach for a DJ show featuring Diplo and Jack Novak. It was pretty wild, with a 42 foot LED dragon, electro hula hoopers, light shows and more. But after being up for nearly 24 hours straight, we had to call it a night and get some rest for the next day.
Saturday morning, Whatever, USA guests were surprised with wake-up calls with a variety of themes – from an 80's rock band or a parade of John Hughes characters to a horde of human animals or a drum line. There were a slew of activities for guests to participate in – Everything from an early morning hula hoop workout, hiking for Bigfoot, seaside trampoline aerobics, pirate self "de-fence", zip lining, a SnapChat digital art class, "tag-teaming" with professional graffiti artists, and more.
There were a number of musical performances, including sets by G-Easy and Kip Moore during the day. But the highlight of the day (perhaps the weekend) for me was when Snoop Dogg rolled in on a low-rider bike, handing out Hot Doggs to the crowd, before making his way to the main stage for an AMAZING performance that had everyone going nuts! Ironically, many of these people were still in diapers when Doggystyle came out back in 1993..
Afterwards, we made our way to the Whatever Costume Shop to get outfitted for that night's Gatsby-themed "Turn of an Era Party", which was a real trip back in time. Ladies dressed in flapper dresses, guys in tuxedos, all doing their best imitation of the Charleston while a band played big-band covers of Top 40 hits. Later, Postmodern Jukebox and Girl Talk performed.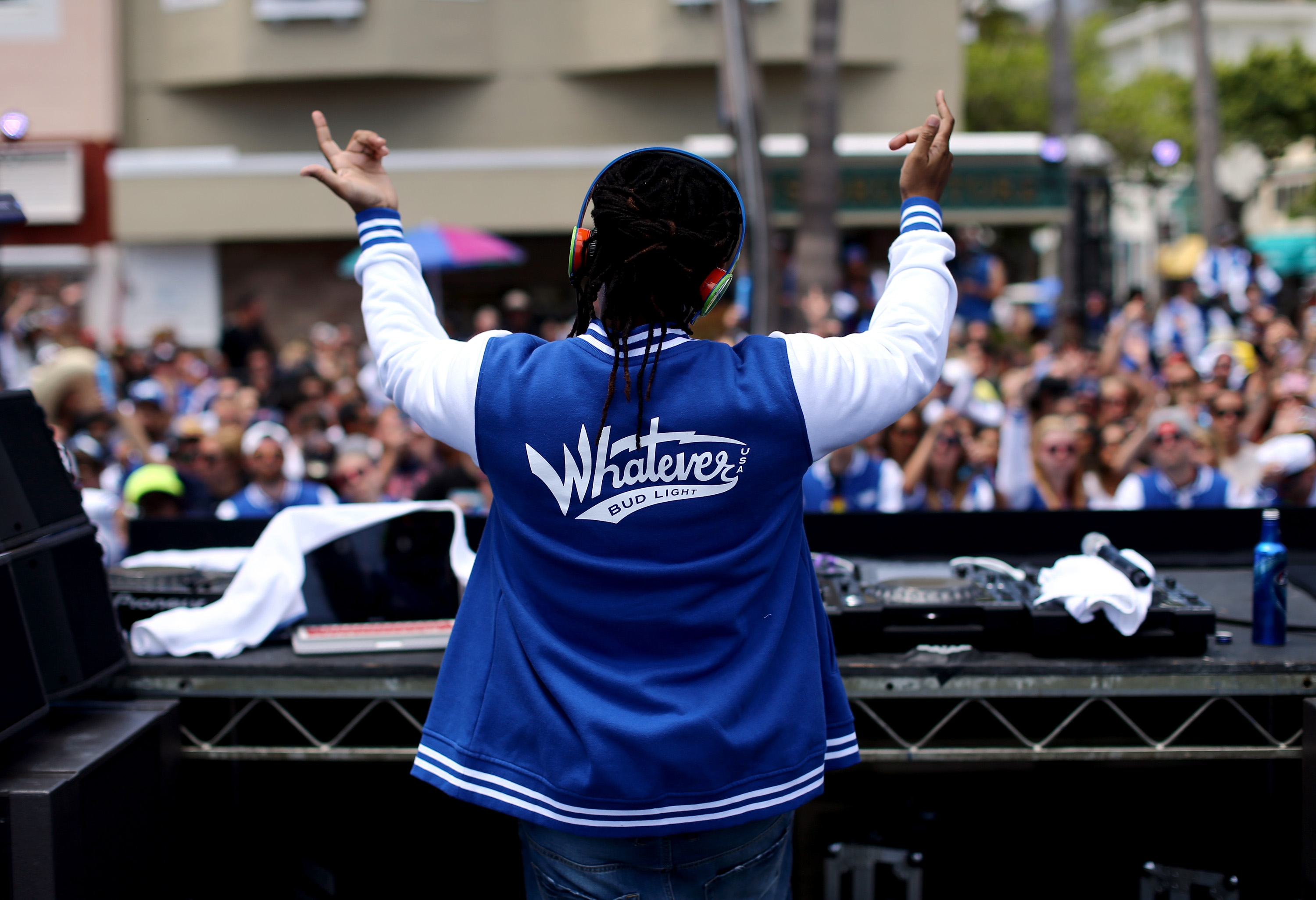 On Sunday morning, Lil Jon took the stage to deliver a commencement speech during the #UpForWhatever graduation ceremony, and later did a thrilling performance for the new grads. The performance also kicked off the Bud Light Summer Bucket List, taking #UpForWhatever into the summer months and helping fans from across the country check items off their Summer Bucket List. To enter, simply post a summer photo showing how you and your friends are "UpForWhatever" and use the hashtags #UpForWhatever #BLContest.
And with that, our #WhateverUSA adventure had come to a close. The ferry ride back to the mainland was a much more somber affair, as the reality of "real life" was setting in for us all. But the memory of this amazing weekend will be with us forever, and for that we thank you Bud Light!
Photos from Whatever, USA 2.0