Domino's Is Testing Out Self-Driving Pizza Delivery Cars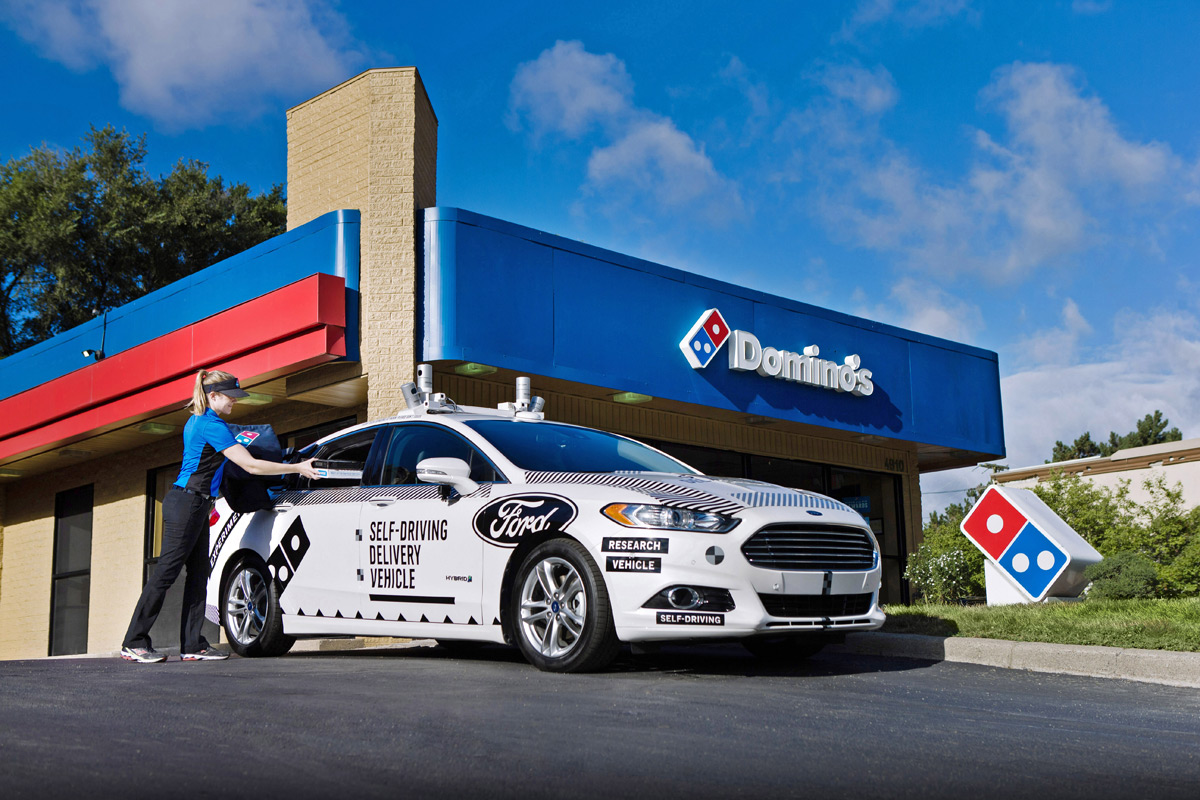 Last year, I went for a ride in Ford's self-driving car, and I was amazed at how far the technology had come. It was clear that self-driving cars would be sharing the road with us before we knew it, and I dreamt about the day that I could simply punch in my destination, and then sit back and relax.
But at Ford's recent City of Tomorrow event, it became clear that Ford's vision for self-driving cars wasn't for individual ownership, but rather as a shared resource. And I get that, as autonomous cars don't exactly solve the congestion issues that are facing many big cities today.
This week, Ford and Domino's Pizza announced a rather unique "research collaboration" that has the world buzzing, testing out self-driving pizza delivery cars for select customers in Ann Arbor, MI. Yes, seriously.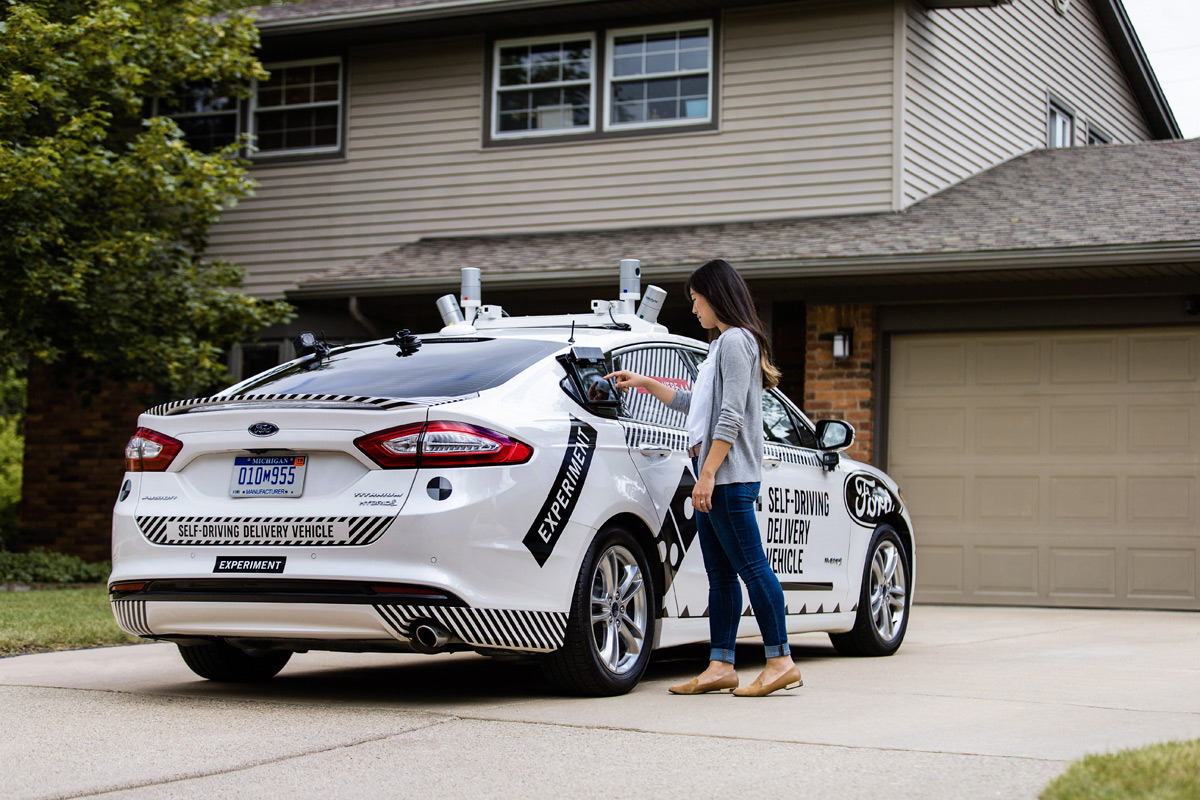 Here's how it works. Over the next several weeks, randomly-selected Domino's customers in Ann Arbor will have the opportunity to receive their delivery order from a Ford Fusion Hybrid Autonomous Research Vehicle, which will be manually-driven by a Ford safety engineer and staffed with researchers. Customers will be able to track the delivery vehicle through GPS using the Domino's Tracker. They'll also receive text messages as the self-driving vehicle approaches that will guide them on how to retrieve their pizza using a unique code to unlock the Domino's Heatwave Compartment inside the vehicle.
So why do this? As we experienced first-hand last fall, Ford's autonomous vehicles are pretty much ready for primetime, even if the general public may not be quite so ready. By rolling out a fleet of self-driving delivery cars, it allows the public to get comfortable with the idea of self-driving cars. "Hey, my pizza arrived in one piece, maybe it's not so bad!"
Fast forward a few years, and people won't be so reluctant to hop into a self-driving Uber, as the technology won't be so foreign to them. or other ride sharing platform.. Ultimately, I see this as a road map to a future where car ownership becomes a thing of the past (or a luxury), with people relying on self-driving vehicles to get them where they have to go.
While this idea might sound crazy, the concept of Airbnb, Uber, WeWork, Stripe, Warby Parker, and other disruptors sounded equally crazy when they were first introduced, and just look at them now!
What do you think about Domino's self-driving pizza delivery cars?