Dr. Dre To Release First Album In 16 Years, But It's Not Detox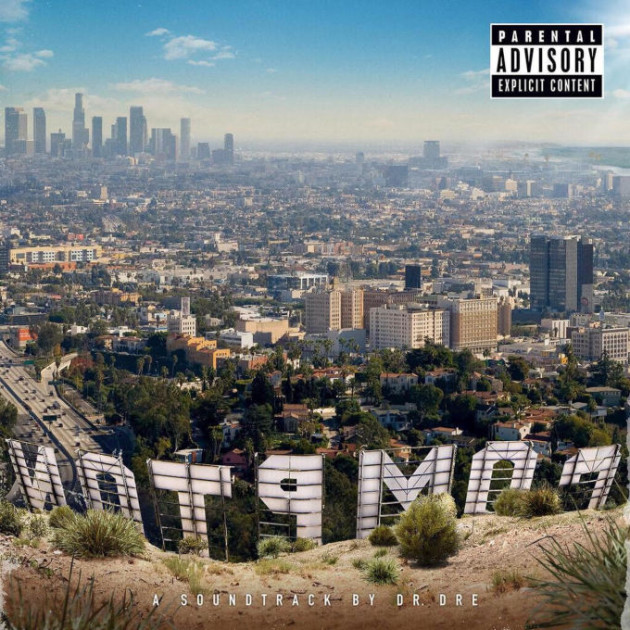 When I heard that Dr. Dre was releasing a new album this week, I was like "Finally, after all these years, we get to see what Detox is all about!" But it turns out that's not the case at all.
Dr. Dre revealed on Saturday during his Beats 1 radio show The Pharmacy that he will be releasing his first album since 1999's 2001. Compton: A Soundtrack by Dr. Dre will be released on iTunes and Apple Music on Friday, August 7th. Whoa, wait a sec.. What happened to Detox?!
According to Dre, he was inspired to make music again during the whole filming of Straight Outta Compton. "I was leaving the set, coming to the studio, and I felt myself just being so inspired by the movie that I started recording an album," he said. "It's going to be my grand finale. The record is bananas."
Compton: A Soundtrack by Dr. Dre will include collaborations with artists including Kendrick Lamar, Jill Scott, Eminem, Snoop Dogg and Ice Cube.
As for that long-awaited "Detox" project that seemed to be the subject of release rumors every few years, Dre had an explanation for why it's never hit stores:
"This is something you're not gonna hear many artists say, the reason that Detox didn't come out was because I didn't like it," he says. "It wasn't good. The record, it just wasn't good. I'ma keep it all the way 1000 with you, I mean seriously, I worked my ass off on it, but I didn't think I did a good enough job. I couldn't do that to my fans, I couldn't do that to myself to be honest."
I've been waiting 16 years for a follow up to 2001, so I can't wait to see what Dr. Dre has put together for his grand finale.. Here's hoping that it's everything we've all been hoping for!