Facebook Finally Rolls Out New Apps for iPhone/iPad
Facebook finally released their rebuilt from the ground-up iOS app, and it was definitely worth the wait! The new apps look nearly identical to the old ones, but they run light-years faster.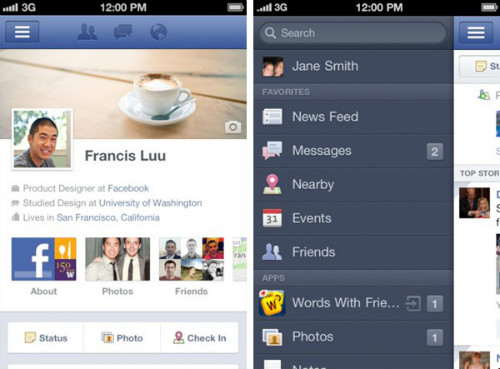 If you used the old Facebook app, you know that it was slow, crashed often, and constantly displayed incorrect info. Basically, it was a hot mess. So the FB team started from scratch, writing the new apps in Apple's native language instead of using HTML5 like they had before.
Facebook has been aware its apps were weak for some time now. From the New York Times:
The new apps are the result of a major restructuring happening inside Facebook. In recent interviews, Facebook executives said they have retooled the organization so that every product team is working on mobile, and the company holds weekly training courses on programming for Apple and Android devices.

Facebook engineers say the changes to the apps were necessary to deliver the instant gratification that people want when they are on mobile devices.

"You're sort of data snacking throughout the day," said Cory Ondrejka, Facebook's head of mobile engineering. "When you're just standing in line getting coffee and you pull out your Facebook app, you just want it to load."
I was blown away after updating my iPad last night, the difference is night and day!