First Drive: 2018 Toyota C-HR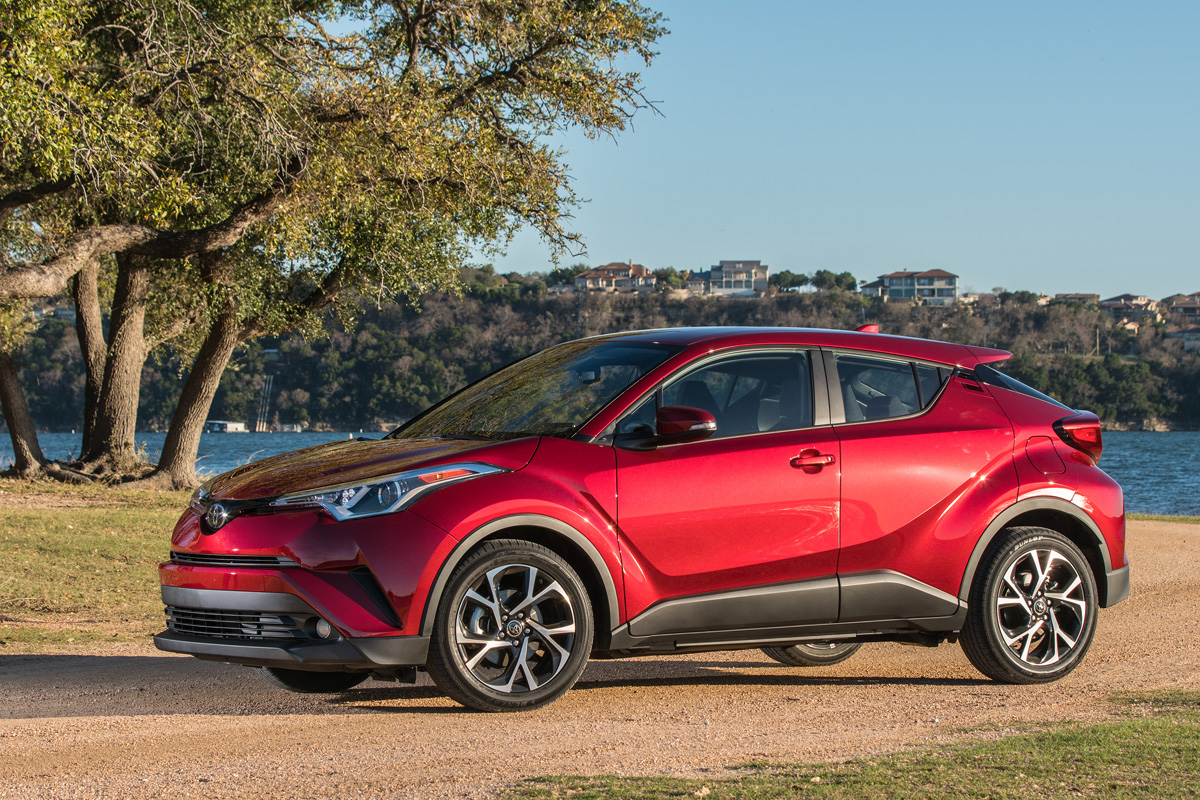 A few weeks back, we flew down to Austin to drive the all-new 2018 Toyota C-HR, the brand's eye-catching compact crossover that hopes to lure in young millennials looking for a stylish, fun, and safe vehicle to take them on their next adventure. I've been eagerly waiting for this car since it first debut as a Scion concept at the 2014 Paris Motor Show. And I'm happy to report that it was worth the wait.
Let's start with the name. C-HR stands for "Coupe High-Rider", and designers said it's meant to combine the elements of a coupe and an SUV. The fastback roofline and hidden rear door handles nail the coupe angle, while the 18-inch wheels and rugged looking fenders and body cladding give it the appearance of being able to go off-road. But it's just for show, with it's front-wheel drive setup confining you to the pavement.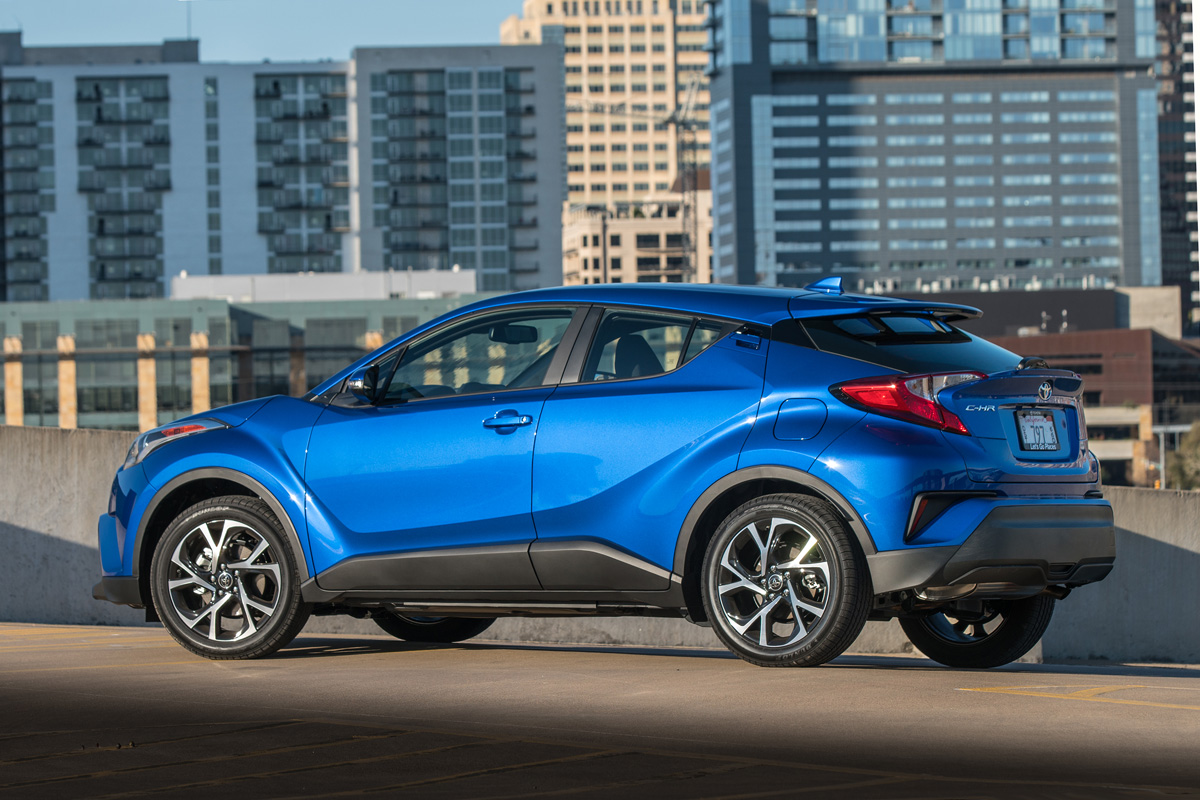 Styling wise, I think Scion Toyota knocked it out of the park, with a polarizing, edgy look that injects a dose of style into Toyota's conservative lineup. It's like a cooler version of the RAV4, with just enough attitude that a hip millennial wouldn't be embarrassed to drive one. Sure, visibility from the backseat is pretty poor because the rear windows are super tiny, and that aggressive spoiler cuts down on your rear visibility, but that's just the price one pays to look cool.
For even more flair, buyers can opt for the R-Code option ($500), which matches a white-painted roof with your choice of a red, blue, or aquamarine body color, the latter of which is exclusive to R-Code models. It's an interesting look for sure, but I was on the fence about it.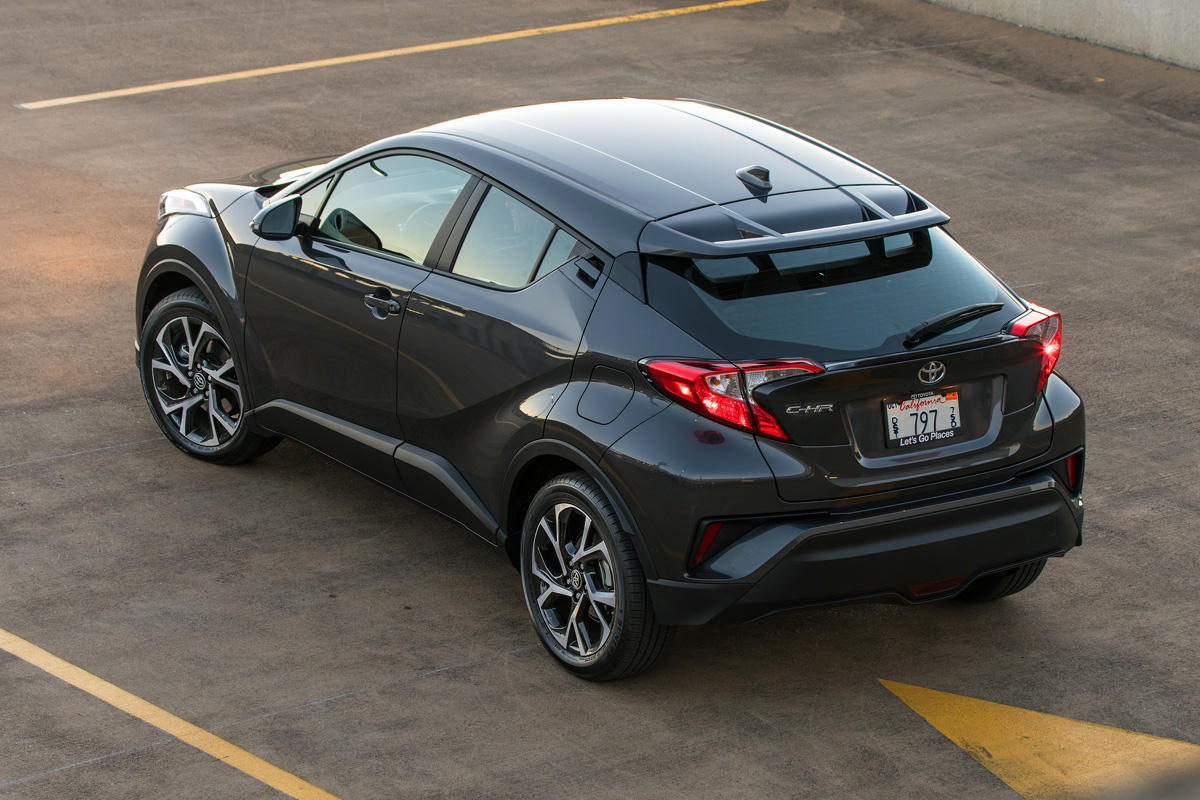 But where the Toyota C-HR really shines is in the handling department. Deputy Chief Engineer Hiro Koba is a diehard racer, and he wanted the car to "exhilarate its driver anytime, anywhere, including around the famed Nürburgring circuit" where vehicle development was chiefly executed. Turns out, this wasn't just lip service, with the C-HR handling way better than I could have ever imagined. Steering is quick for a crossover, and it handles tight turns quite nicely, with little body roll and excellent control.
Sadly, this excellent chassis doesn't get utilized to it's fullest, as the C-HR's sole powertrain is a 2.0-liter four-cylinder engine puts out 144 HP and 139 lb-ft of torque, with power routed to the front wheels through a CVT. While it's fine for getting around town, on the highway I wouldn't have minded a little extra punch. In Japan, the C-HR is offered with other engine choices and all-wheel drive, and we can only hope that these options become available in the future, as they would take the C-HR to a whole other level.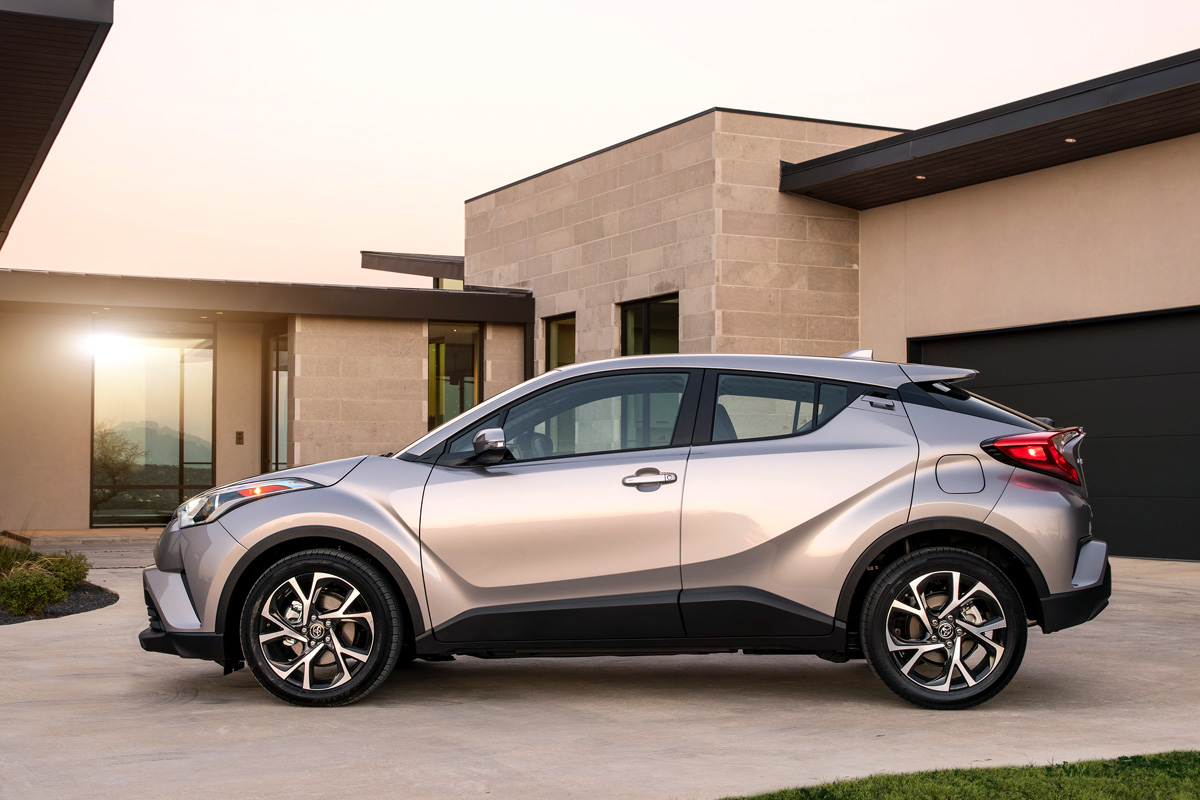 The interior of the C-HR exudes a sporty vibe, with soft-touch materials covering surfaces throughout, a satin-plated shift knob, a leather-wrapped multi-function steering wheel, and a subtle diamond pattern sweeping throughout the cabin. Unfortunately, millennials will be less than impressed with the infotainment setup, as it lacks a lot of basic features, including Apple CarPlay, Android Auto, satellite radio, and navigation. And don't even ask me why they put the backup camera image in the rearview mirror rather than on the 7-inch screen.
Black is the only interior color that's offered, and if you were hoping for leather seats or a sunroof, you're out of luck. This is yet another carry-over from when the C-HR was earmarked for Scion.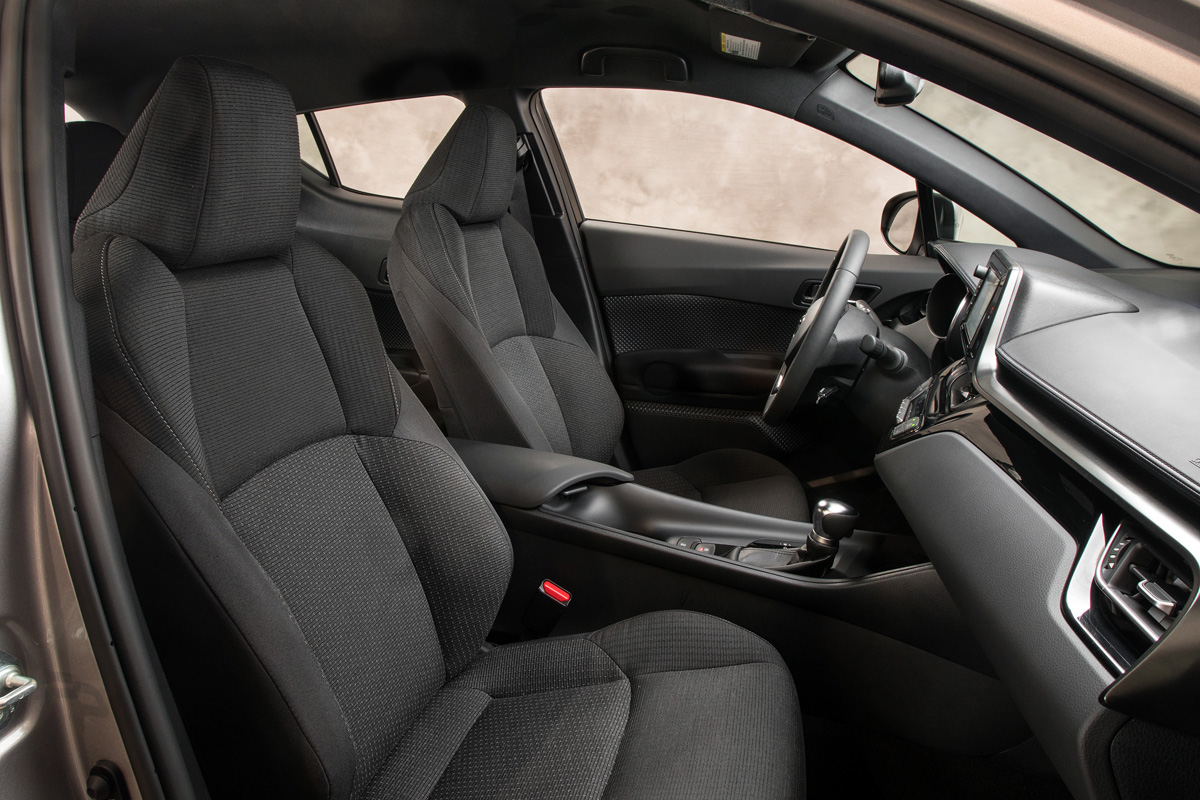 The 2018 Toyota C-HR goes on sale in April, with a starting price of $22,500 for the XLE model, and $24,350 for the XLE Premium model (which adds keyless entry and push-button start, heated seats, a blind-spot monitoring system, and rear cross-traffic alert).
We think the bold crossover offers a lot of bang for your buck, and definitely recommend checking one out if you're in the market for a new crossover in the near future.