Ford Introduces Us To The 2014 Fiesta 1.0-liter EcoBoost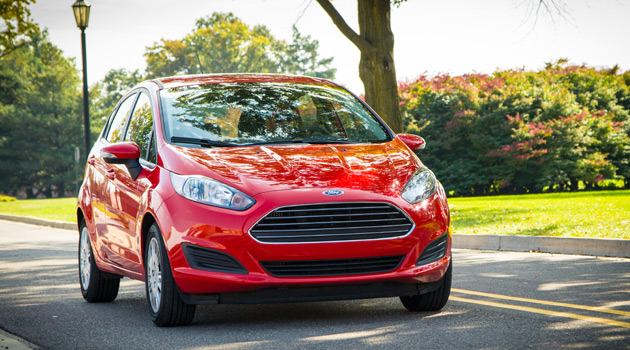 The Ford Fiesta is a stylish and fun little car for its segment. Later this year, Ford will be introducing its compact four-door with a new engine, a tiny little 1.0-liter, three-cylinder addition to the EcoBoost family of high-compression, turbocharged offerings. The engine has been a big hit in Europe for its high output and diminutive fuel consumption.
Currently, the 2014 Ford Fiesta is offered with a 1.6-liter engine. The Fiesta ST has that 1.6L engine with EcoBoost, pumping it up to 197 horsepower from its standard 120 horsepower rating. For comparison, the little 1.0L coming in a few months (Ford only says "late spring, early summer") will offer 123 horsepower.
Here's the breakdown:
The 1.0L EcoBoost offers 123 HP, 125 lb-ft of torque (145 in overboost), 32 mpg in the city and 45 mpg on the highway.
By contrast, the standard 1.6L offers 120 HP, 112 lb-ft (no overboost), 29 mpg in the city and 39 mpg on the highway.
Obviously the 1.6L EcoBoost adds a lot of sport, but drops economy down to 26/35 city/highway.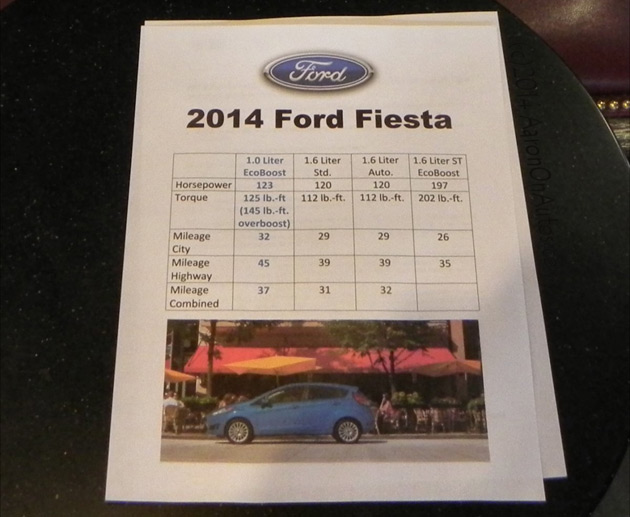 Ford is banking on its market surveys being correct in that consumers in this compact car segment are mainly interested in high fuel economy rather than things like speed and muscle. With the Fiesta ST's sales figures, we can see that Ford is probably correct.
At 45 mpg on the highway (per the EPA), the 2014 Fiesta with the 1.0L engine will best the Honda Insight hybrid, Volkswagen Golf TDI (diesel), and every other non-hybrid compact car in its segment. That's saying something.
All of that comes in a well-conceived little car with plenty of style (some of the best looks in the segment). The amount of power this little engine gives, which displaces less volume than the maximum allowed soda size in New York City, is amazing. It's comparable to the far less efficient, but very competent 1.6L base offering currently available.
Nicely done, Ford. Nicely done.