Ford Is Drastically Revamping Their Lineup Over The Next 24 Months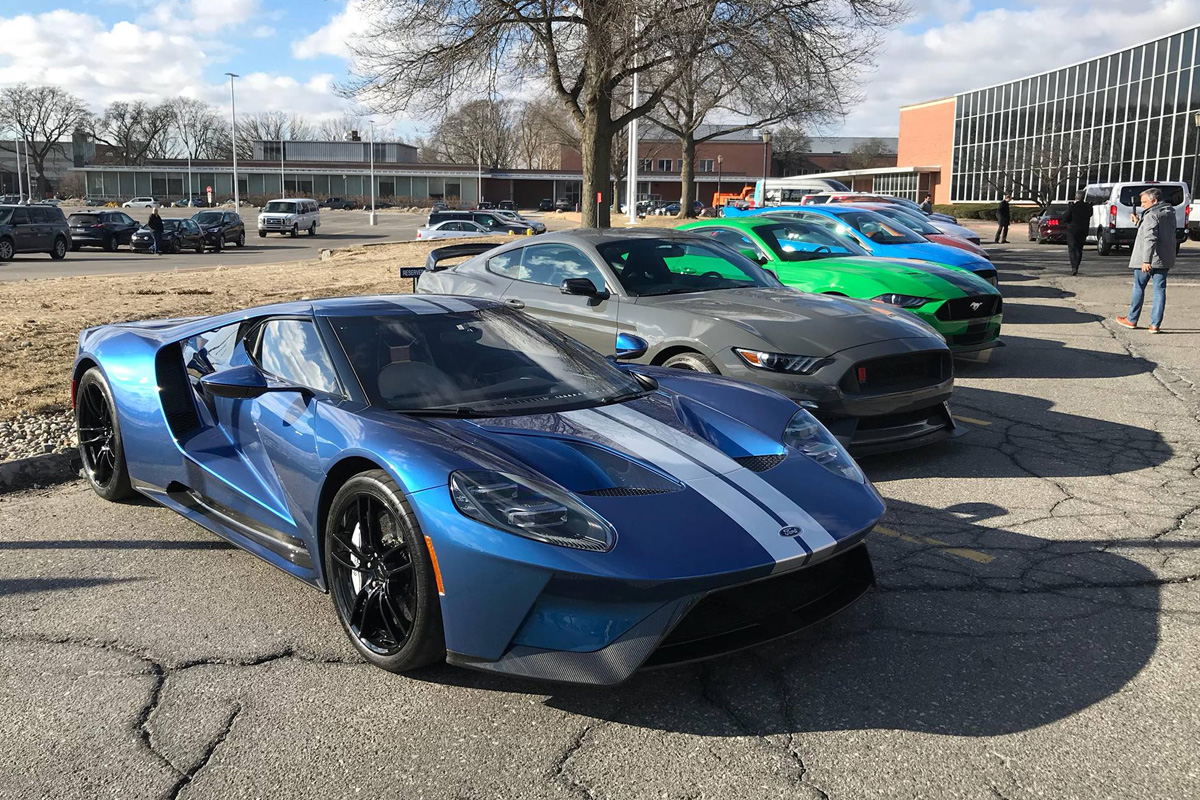 Ford brought us out to Dearborn MI today for a special "Ford Uncovered" event, where Ford's top brass laid out their product plans for the next 24 months. And the company's future is looking bright.. and rugged!
While newly-appointed Ford CEO Jim Hackett kicked things off talking about connected cars, neural networks and many of the "City of Tomorrow" future concepts that his predecessor spoke about, he also made it clear that the company's focus in the near-term is all about building cars. Core to that is Ford's decision to switch from individual platforms to flexible architectures to reduce cost, improve quality, and increase efficiency.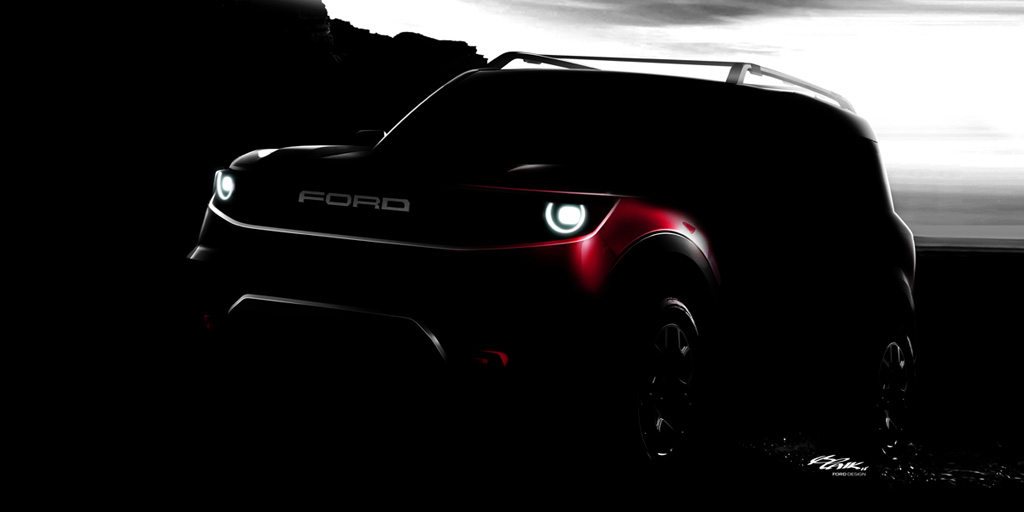 He also stated that by 2020, Ford will have the freshest lineup among all full-line automakers, with its average showroom age dropping from 5.7 to 3.3 years as it replaces 75% of its lineup and adds four new trucks and SUVs (like the long-awaited Ford Ranger) to its vehicle portfolio.
Given how popular (not to mention profitable) trucks and SUVs have are right now, Ford is doubling down on them and reallocating $7 billion in capital from cars to SUVs. In fact, by 2020, Ford plans to have eight SUVs for people to choose from, including the new Bronco and a yet-to-be-named off-road small utility (Bronco II?), which you can get a sneak peek at in the teaser photo above.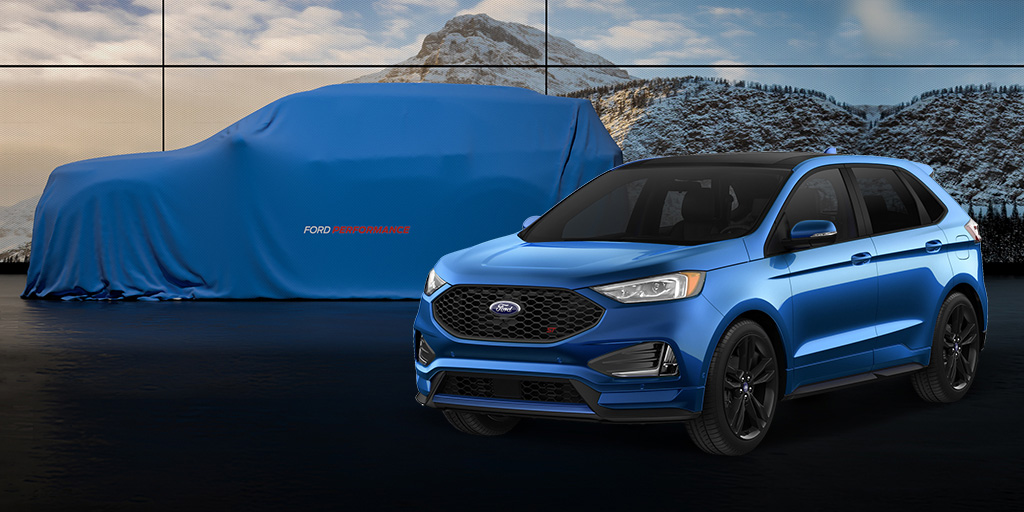 In addition, all-new versions of the Ford Escape and Explorer (which account for 70% of Ford's SUV volume) will debut next year, with a performance-oriented Explorer ST to come soon after, following in the footsteps of the recently-announced 335-horsepower Ford Edge ST with similar visual cues and performance upgrades.
But that's not all. Ford is going all-in on hybrids, with the F-150, Mustang, Explorer, Escape, and Bronco all getting hybrid variants in the near future. On the F-150 Hybrid, Ford will lean in to capability, such as the low-end torque for extra pulling power and the fact it can serve as a mobile generator. Meanwhile, the Mustang Hybrid will be all about delivering V8-like performance with more low-end torque. In fact, Ford is so confident in their hybrid prowess that they expect to overtake Toyota in hybrid sales by 2021.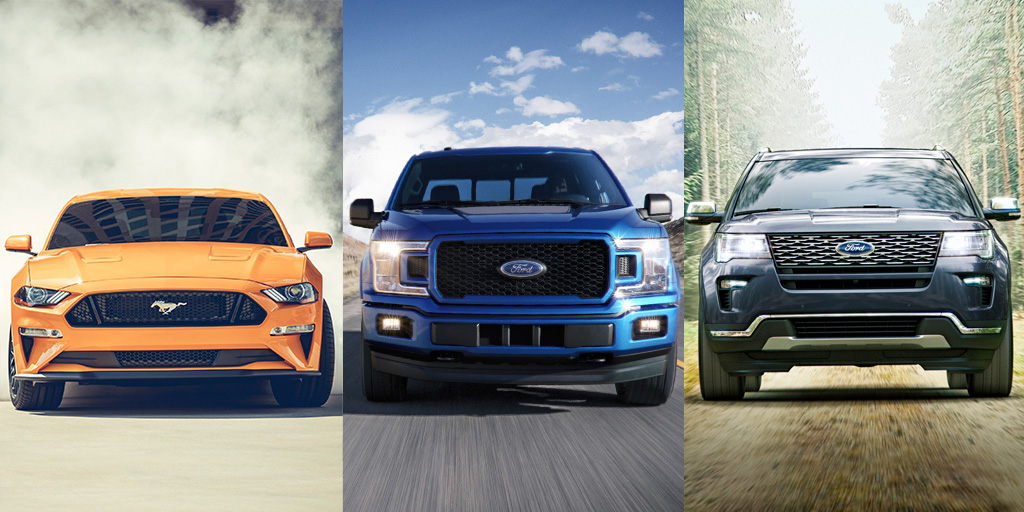 Lastly, Ford is bringing even more technology to their new vehicles. Given how connected we have to be all the time, all new Ford vehicles will have 4G LTE connectivity by the end of 2019. On the safety side, a new driver-assist technology package called Ford Co-Pilot360 includes standard automatic emergency braking, blind spot warning and other driver assist features.
As you can see, the next 24 months (and beyond) should be exciting for Ford fans, with a ton of new and updated models on the horizon. But for me, it's all about that new Bronco!