Ford Is The Official Vehicle Sponsor For 'Course Of The Force'
This year, Ford is acting as the official vehicle sponsor for Course of the Force, a fantastically nerdy event that aims to celebrate Star Wars while raising money for the Make-A-Wish Foundation. The Course of the Force is an Olympic torch-styled charity relay from San Francisco to San Diego, held in advance of Comic-Con and hosted by news-site Nerdist.
Ford has donated vehicles to the cause to help the relay teams move along the California coast, showcase Ford technology at events along the way and support the Make A Wish Foundation's efforts.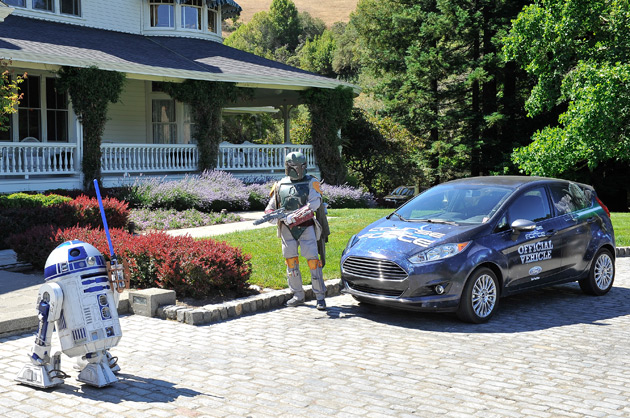 Photo taken in front of Skywalker Ranch
Make sure you're following our Facebook page, as we'll be posting additional photos of Ford's wrapped vehicles through July 16th.