The Best and Worst Horror Movie Reboots and Remakes Of All Time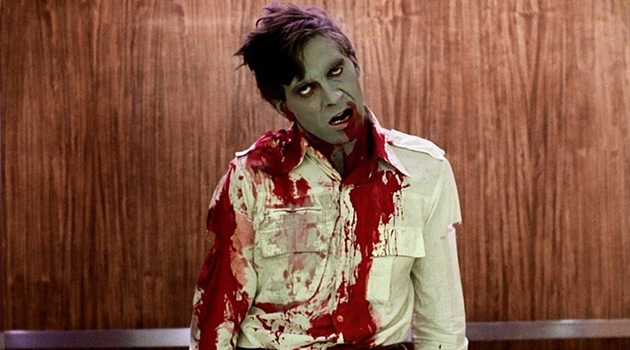 Happy Friday everybody! What's more enjoyable on a Friday morning than looking at some of the best and worst mistakes that Hollywood has ever decided to reboot/remake. Hollywood today is all about turning a quick buck with cheap thrills and pointless sequels. So today, I thought I'd focus on some of the best and worst horror reboots/remakes of all time. This idea came to my mind when I saw the first trailer for Curse of Chucky, a reboot of the Chucky franchise.
The original Chucky scared the hell out of me as a kid, but they ruined the franchise with countless sequels that were more comedy than horror. I have to be honest, I don't know if I'll be seeing this in theaters, but I definitely see a Redbox rental in my near future.
So let's get started on some of the best horror reboots/remakes of all time. Next Friday, I will post the worst horror reboots/remakes of all time.
The Best
Dawn of the Dead – DOTD is truly a fantastic reboot, one that I believe helped pave the way for the horror reboot. There was 2003's horror reboot of Texas Chainsaw Massacre, but not much has been made of the horror reboot in the early 2000's. (I'll get to the TCM reboot a little later.) DOTD is directed by Zach Snyder, you know the man behind Man of Steel, Watchmen, and 300. This movie launched Snyder's career, and it is well deserved. It stars Sarah Polley, Ving Rhames, Mekhi Phifer and Ty Burrell of Modern Family. It's very similar to the 1978 version, except with a larger cast. It's essentially about a group of strangers who lock themselves into a mall because zombies are coming for their flesh. The film is written by zombie mastermind George A. Romero. It has genuine scares, gore and is even quite funny at moments. It is definitely a must watch for a zombie movie fan.
The Fly – These next two movies on the list happen to be some of my favorite films of all time and they are both remakes. The Fly is a remake of a 1950's horror/sci fi film of the same name. The movie stars the incredible Jeff Goldblum as Seth Brundle, an eager scientist who is looking for his big break. Brundle has successfully developed a "Telepod" which is essentially a teleportation device, but when a housefly flies into the Telepod when Brundle is teleporting himself, chaos ensues. This film also star's Geena Davis as Goldblum's love interest. The Fly is weird, gory, funny and brilliant. It is an 80's movie, so it might be a tad outdated, but it provides scares.
Invasion of the Body Snatchers – Honestly I go back and forth with Body Snatchers and Jaws as my favorite films, but Jaws doesn't fit this criteria. This film is also a bit outdated for the time, but it is one of the greatest remakes of all time. It is remade from a 1956 film of the same name. It stars Donald Sutherland, Leonard Nimoy and Brooke Adams, as well as an appearance by my boy Jeff Goldblum. It's one of the creepiest movies I have ever seen. The plot of the movie is simple: an alien race is replacing humans with emotionless clones of themselves. If they show any sort of emotion then the clones will realize that they are still human. It becomes a guessing game of who to trust. They made a remake in 2007 with Daniel Craig and Nicole Kidman, but it fell flat with minimal scares. Choose this one and you won't be disappointed.
Honorable Mentions: The Thing (1982), The Hills Have Eyes (2006), Fright Night (2011).
What are some of your favorite horror remakes/reboots? What would you recommend I watch?