The Friday The 13th 8-Movie Collection Is A Must-Have For Horror Fans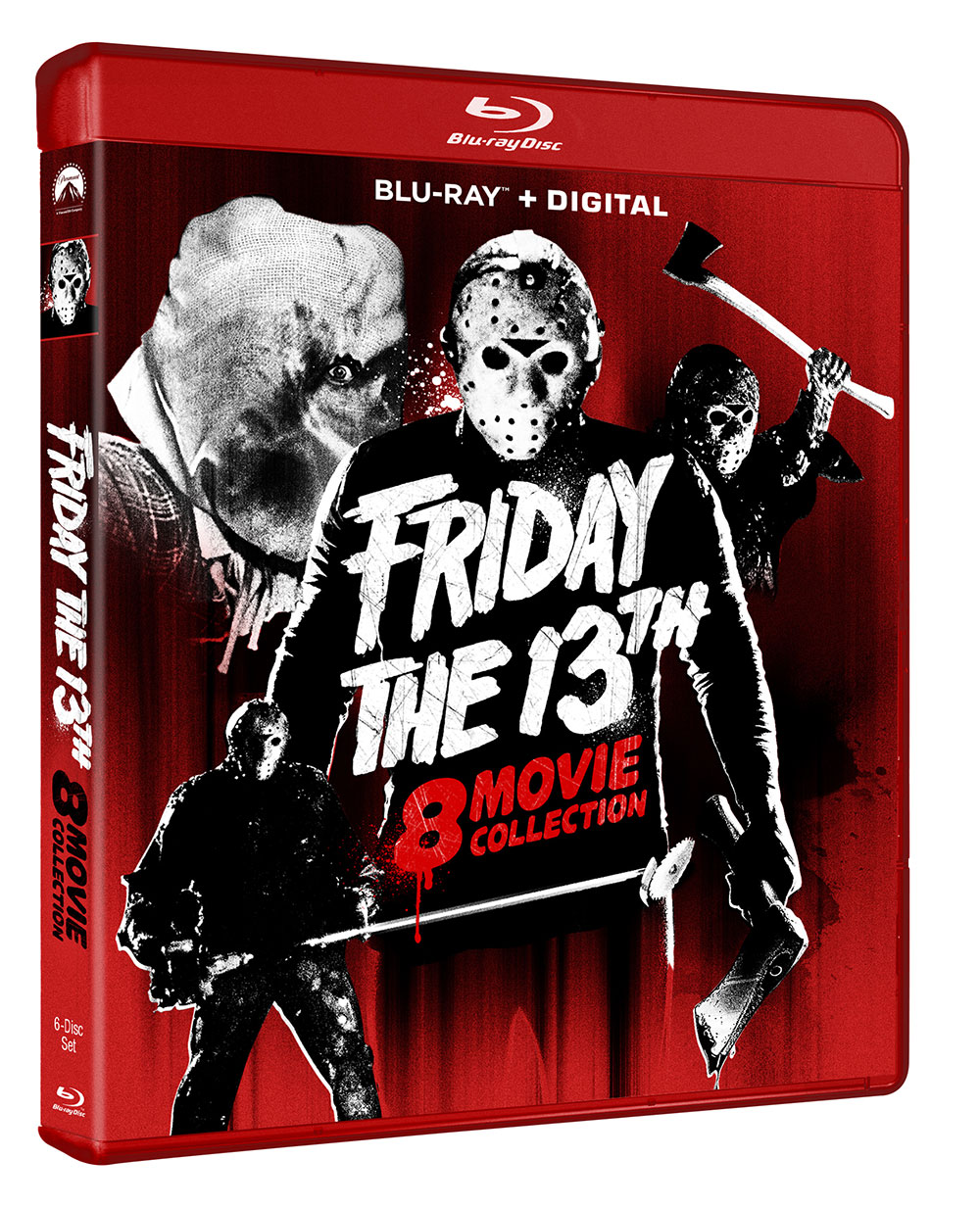 When the original Friday The 13th movie came out, I was only 6 years old, and it was probably a decade or so later before I finally saw the gruesome movie. Around the same time, I watched Halloween and a few of the Nightmare on Elm Street movies. Needless to say, I quickly became hooked on the horror genre, watching as many of these movies as I could.
But even a super fan like me hadn't seen all of theFriday The 13th movies.. until now. The new Friday The 13th 8 Movie Collection takes you on a ride down memory lane with everyone's favorite psychotic killer Jason Voorhees, featuring every killer moment—starting in Camp Crystal Lake, and ending on the streets of Manhattan.
You'll return to the terror of Camp Crystal Lake and re-experience all the screams, scares, and creative kills. From the too-often ignored warnings of Camp Crystal Lake's "death curse" after a young boy named Jason Voorhees drowned, through an ever-increasing body-count that culminates on the streets of NYC, the hockey-masked mayhem is unleashed and unstoppable.
As the name suggests, the Friday the 13th 8-Movie Collection features the first 8 films:
Friday The 13th
Friday The 13th Part 2
Friday The 13th Part 3
Friday The 13th Part IV: The Final Chapter
Friday The 13th Part V: A New Beginning
Friday The 13th Part VI: Jason Lives
Friday The 13th Part VII: The New Blood
Friday The 13th Part VIII: Jason Takes Manhattan
The last four movies, Jason Goes to Hell, Jason X, Freddy vs. Jason and Friday the 13th (2009) are not included, but you're missing much with those ones.
Packaged in a fittingly blood-red Blu-ray case, this to-die-for set includes newly remastered versions of the first four films in one of the most influential and successful horror franchises in cinematic history. Also included are hours of previously released special features including slashed scenes, making of featurettes, killer commentaries and much more. The set also gives you digital codes for all eight movies, including the "uncut" edition of the original Friday the 13th, so you can enjoy this heart-stopping horror fest on the go.
If you're looking to get your spooky on this Halloween season, I cannot think of a better way to do so than by picking up the Friday the 13th 8-Movie Collection. Just be forewarned, you might be sleeping with the lights on afterwards. 🙂
The Friday the 13th 8-Movie Collection retails for $79.99 but is currently available on Amazon using the link above for significantly less. Enjoy!