The Best Halloween Costumes For You And Your Boo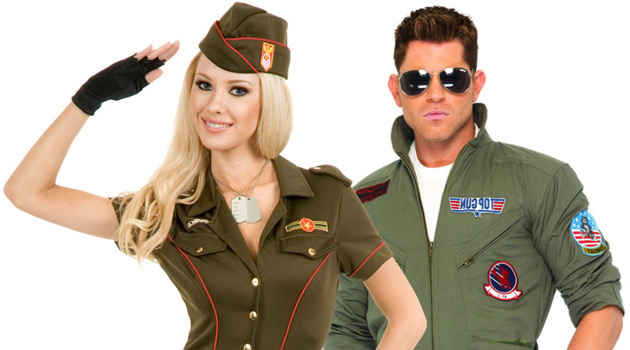 Halloween is no longer just a kids' holiday. Sexy costumes are ubiquitous this time of year, and dressing up in a costume with your partner can be a great way to add a little spice to your sex life, even if some people feel that it has gone a little too far, as seen on the Daily Mail. From Halloween contact lenses that give your costume authenticity, to fake blood and body makeup, Halloween costumes have changed since the days of wearing fake witch's fingers and trash bags! This holiday is just as much for grown ups as it is for kids, and you can let loose and let your spooky flag fly when you have the right accompaniments and accessories to your usual costume. The Daily Mail has mentioned it time and again that people go a little far, but does it really matter – it's Halloween!
The article above references research that was undertaken by a well-known online voucher site and seems to show that the general public feel that women's costumes are over sexualized, but it seems that relationships experts have a different view.
"Dressing up is a wonderful way to help you lose your inhibitions," says Andrea Miller, relationship expert and CEO of YourTango. "This is especially true for women. Halloween costumes encourage us to let of our mom and wife personas and tap into our inner vixens."
Miller predicts the following costumes will be popular options among couples this year:
Guardians of the Galaxy: This hit movie is sure to make for plenty of creative costumes this Halloween season. "She can dress up as a sexy Gamora, and he can be Peter Quill," says Miller.
Game of Thrones: "This sexy show makes for great costumes, and best of all, men love the characters too!" says Miller, "She can go as sexy Khaleesi in an ice blonde wig and her partner can go as her handsome husband Drogo."
Anastasia and Christian Grey: Of course, 50 Shades of Grey costumes are all the rage this Halloween season, and these erotic costumes are certainly true to the book! Miler suggests, "Buy one of the packaged costumes or make your own (Women can wear a slinky maroon dress to mimic Ana's style, and of course men can opt for a gray suit and tie). Handcuffs optional!"
Go classic: Bring your favorite classic television show or movie to life, such as by going as Top Gun characters or dressing up as Married with Children's Al and Peg Bundy. "Nothing is sexier than a sense of humor!" says Miller.
These are all great Halloween costume ideas, but I want to steal this guy's idea and go as Pedobear. Sure, most people won't get the joke, but the ones that do will surely appreciate it! 🙂