Starbucks Gets Into The Halloween Spirit With Witch's Brew Frappuccino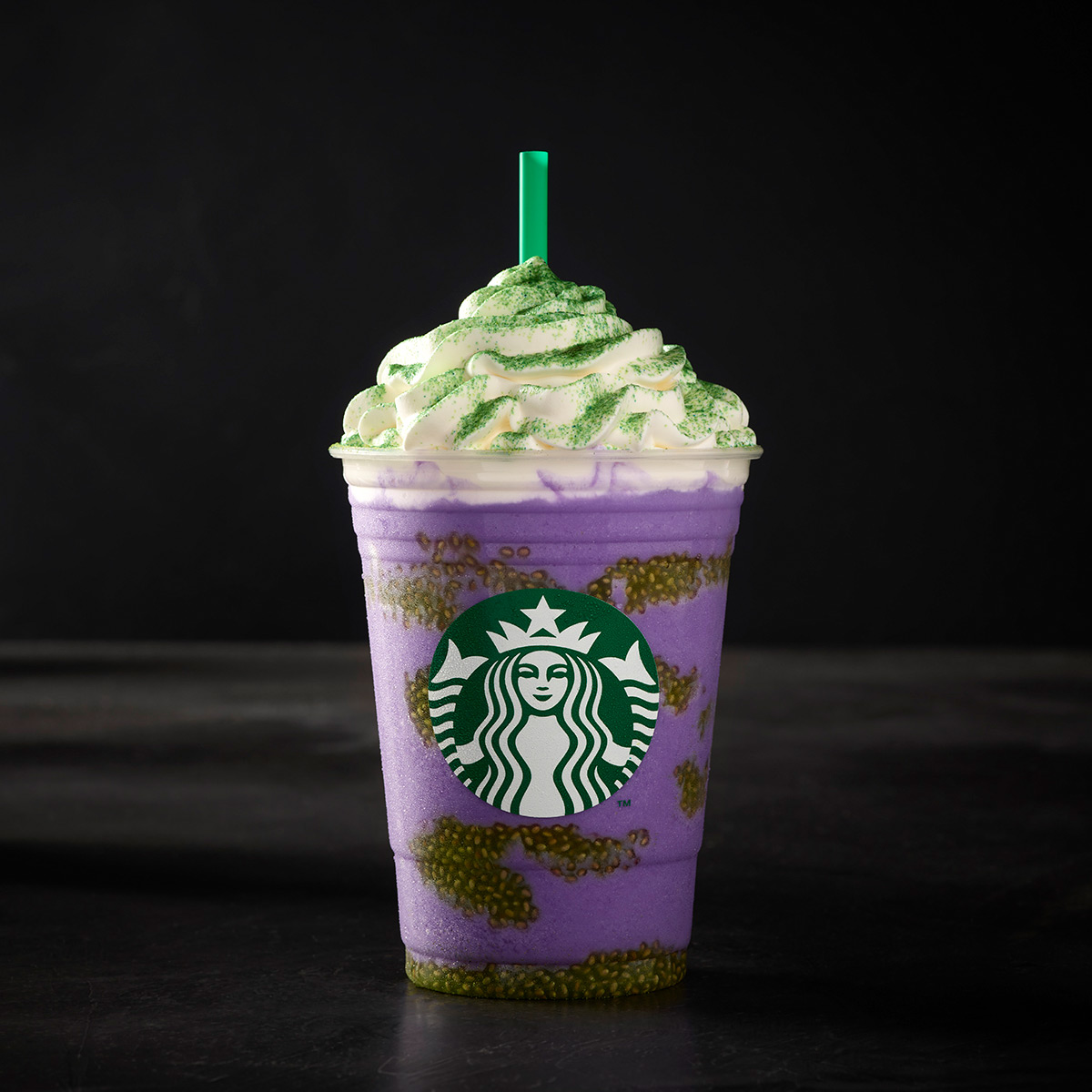 Starbucks is stirring up a new Halloween concoction this year with their spooktacular Witch's Brew Frappuccino, a mystical purple brew that's coming soon to an Instagram feed near you, because you know every basic girl will be posting photos of this for all to see.
The charming concoction starts off with orange crème Frappuccino, a purple blend of "toad's breath" and a swirl of green "bat warts" (made with chia seeds). A topping of vanilla whipped cream and dusting of green "lizard scale" powder finishes the beverage. Strangely enough, the Witch's Brew Frappuccino doesn't have any coffee or espresso in it.
"Starbucks loves to celebrate Halloween, and our Frappuccino brings something different to the season each year," said Jennica Robinson of the Starbucks beverage development team. "We started with Frappula, which was inspired by an old-school horror movie. Last year's Zombie Frappuccino was like The Walking Dead, a little ghastly. Witch's Brew is very fun, vibrant, bubbly, the life of the party."
Participating Starbucks stores in the United States, Canada, and Mexico will offer the Witch's Brew Frappuccino for a limited time while supplies last.
So what do you say, are you going to try the Witch's Brew for yourself? If so, don't wait too long, because they'll be gone before you know it!