Get Excited, Because McDonald's Has Brought Back The McRib!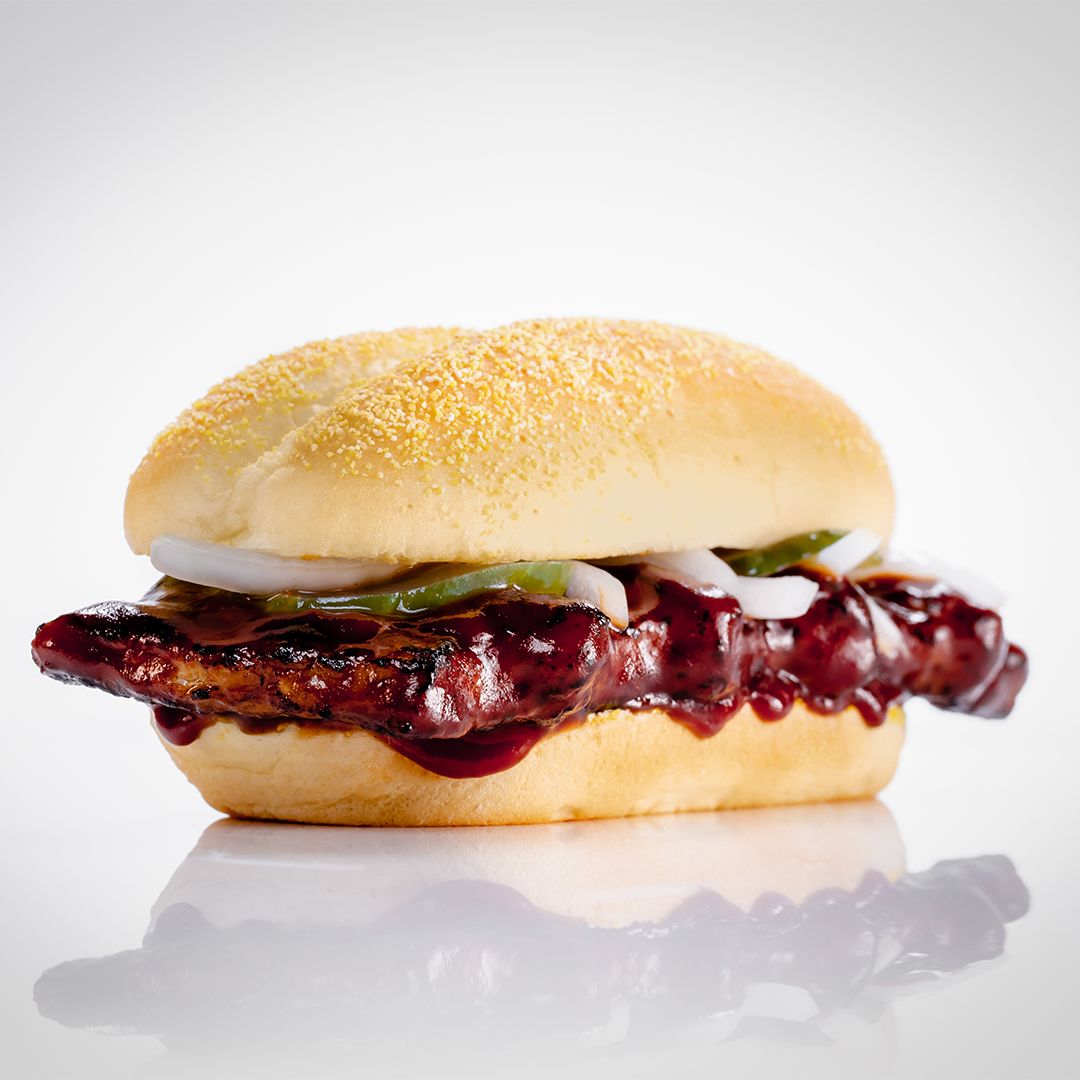 McDonald's just announced that they've brought back the tasty fan favorite McRib sandwich for a limited time, and I couldn't be more excited for this.
My love affair with the McRib started more than 35 years ago when I first bit into this delicious sandwich, a seasoned boneless pork slathered in tangy, delicious barbecue sauce, topped with slivered onions and tart pickles on a hoagie-style bun. It was love at first bite.
Sadly, the McRib disappeared from McDonald's menu not long thereafter, briefly returning for limited engagements throughout the years, with fans clamoring to get their hands on one of these BBQ sauce-oozing sandwiches while they still could.
Now, nearly a year since it was last offered, the McRib is back for a limited time, available in more than 9,000 U.S. restaurants nationwide, both in stores and through through McDelivery on Uber Eats, so you don't even need to leave the house to get one.
"While McDonald's has ushered in many new items this year, such as fresh beef in our quarter-pound burgers, we know our fans love this limited time classic," said McDonald's Chef Mike Haracz. "That's why we wanted to bring the McRib to as many fans as possible this year. With the McRib also now available via McDelivery on Uber Eats, we're excited to make it more accessible to customers with the speed and convenience they expect from McDonald's."
Now if history is any indication, not all McDonald's will have the McRib, so make sure you call ahead (or use the McDonald's Finder app) to make sure your local store has the McRib before making a special trip, only to have your hopes and dreams crushed.
All this talk about the McRib has got me really hungry. So it's off to McDonald's I go! ?