Got $4000 Burning A Hole In Your Pocket? I've Got Just The Toothbrush For You!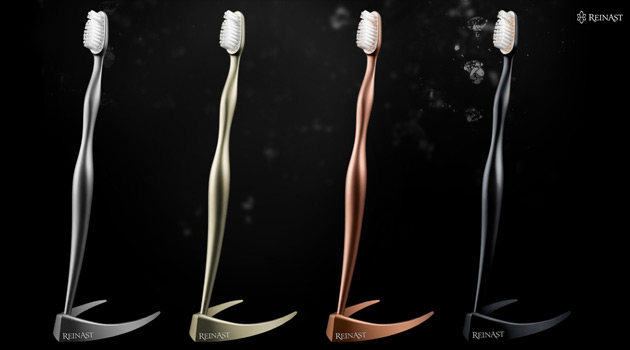 While rich people might put on their pants one leg at a time just like us, apparently the same doesn't hold true when it comes to brushing their teeth. Most of us make do with a regular toothbrush that costs a few bucks, and big ballers splurge on fancy electric toothbrushes like the Philips Sonicare DiamondClean that can cost as much as $200.
But if you've got bank like Donald Trump or Mark Cuban, those peasant toothbrushes just won't do. For them, they need something like the $4200 Reinast Toothbrush, the most expensive toothbrush in the world!
The Reinast Premium Toothbrush might actually be one of the most beautiful toothbrushes you've ever seen, with a unique design made from solid titanium. It merges exceptional functionality with an elegant design that will transcend time and passing trends. And unlike "disposable" toothbrushes, the Reinast has replaceable brush heads to ensure exceptional and lasting hygiene. In addition, an antibacterial coating is applied on the interface between toothbrush and replaceable brush head to further strengthen its protection.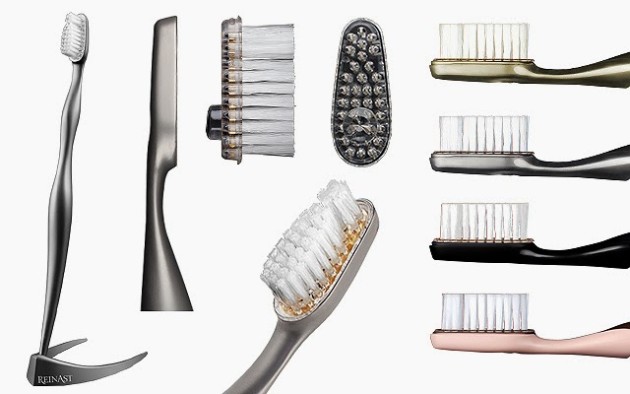 Still, you have to ask yourself, who exactly would spend more than $4000 on a damn toothbrush of all things.
"The type of client we have in mind and are currently selling to are those with an incredibly high net-worth," Chief Technology Officer Dr. Djorde Djokovic told Gizmodo. "People who have their own yachts, people who have their own private jets—it's for people who can spend this amount of money on a product they deem beautiful. And one that doesn't exist on the market elsewhere."
So basically, the 1%.. And while Reinast can't disclose any of the names in its high-profile list of clientele, Dr. Djokovic did mention that at least one Middle Eastern sultan orders the toothbrushes by the dozens to hand out as gifts. Now that's one Sultan I'd like to be friends with!
While I can't imagine dropping this much money on a toothbrush, the truth of the matter is that $4000+ to a Billionaire is probably like $3.50 to us "regular" folks.
Why couldn't I have won the sperm lottery?!