Guys Gab Hottie Of The Week – Krystle Lina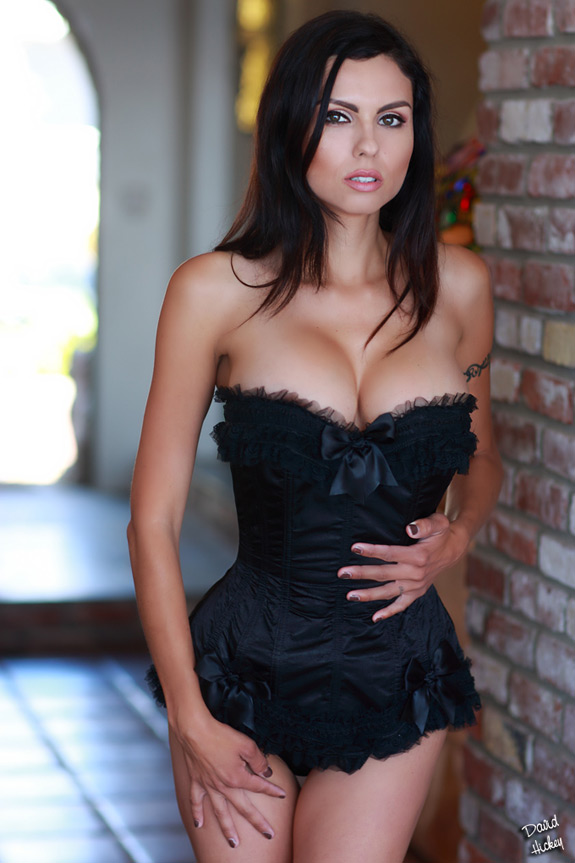 Krystle Lina is a 30-years old model, photographer, actress and host from Southern California. This former make-up artist posted some photos of herself on MySpace, and the rest is history!
She's worked as a model for the past eight years, having been featured in numerous Men's magazines and websites including Playboy, Maxim, FHM, Lowrider, AskMen, and Guys Gab!
Two years ago, Krystle decided to get behind the camera and start shooting other girls. This self-taught photographer was a natural, and before long she was shooting for some of the biggest names in the business. Her camera of choice is the Canon 5D – Sorry Nikon fans.
But not to worry guys, she's not giving up modeling or acting anytime soon! In fact, while we were interviewing her, she was rehearsing her lines for an upcoming project. God only knows where she finds the time for everything she's involved in!
A huge thanks to Krystle for taking the time out of her busy schedule to talk with us, and be sure to follow her on Twitter, and check out her website.
Photos courtesy of Krystle Lina