Had My Fortune Read By A Telephone Psychic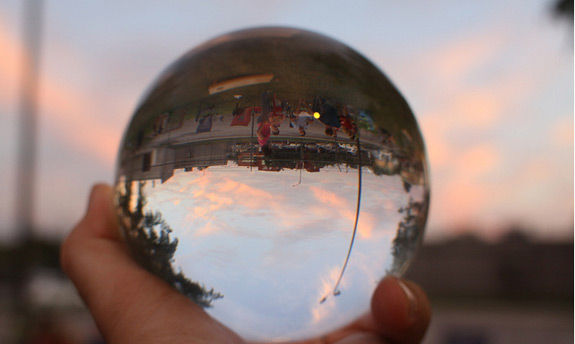 We recently received an e-mail offering up a free telephone psychic reading from Hollywood Psychics. I've never been to a psychic before (because I don't believe in it), but I thought it'd be fun to give it a shot.
With a fair amount of skepticism, I picked up the phone and dialed the number provided to me, half expected to hear Miss Cleo's voice on the other end of the line.. "Call me now!" 🙂
Psychic Carlin answered the phone, and I was immediately put at ease by her calming voice. She told me a bit about herself (a psychic for 33 years, a grandmother), and she asked what I was hoping to get out of this reading.
Of course, I wanted to find out about my future.. Family, health, work, money, success, etc.
The first thing she told me is that my wife and I would have 3 or 4 kids, with a set of twins in the mix. That honestly freaked me out, as we never planned on having more than two kids! Now all I need is for her to predict the winning Powerball numbers, as 4 kids = $$.
Unfortunately, she didn't see any lottery winnings in my future, though she did say that we'd live a pretty comfortable life, thanks to the success of Guys Gab and some other ventures I'm involved with. Not multi-millionaire status, but still very comfortable..
While it'd be nice to be rich like Donald Trump and have a garage full of supercars and a yacht to sail around the world in, I guess I can live with moderate wealth, the occasional Carnival Cruise, and maybe an exotic car-share membership.
She saw our marriage standing the test of time, with us still together in our 90s. She didn't see me fully retiring, which if you know my personality actually makes perfect sense.
All in all, my reading was pretty positive. She did give me some specifics (when we'd conceive our first child, the sex of the baby, etc), so if those predictions come true, I'll have to take back everything I've said about psychics.
Until then, I'm still not convinced that psychics can really see the future. Only time will tell..