Here's Your First Look At The 2021 BMW M3 Sedan and M4 Coupe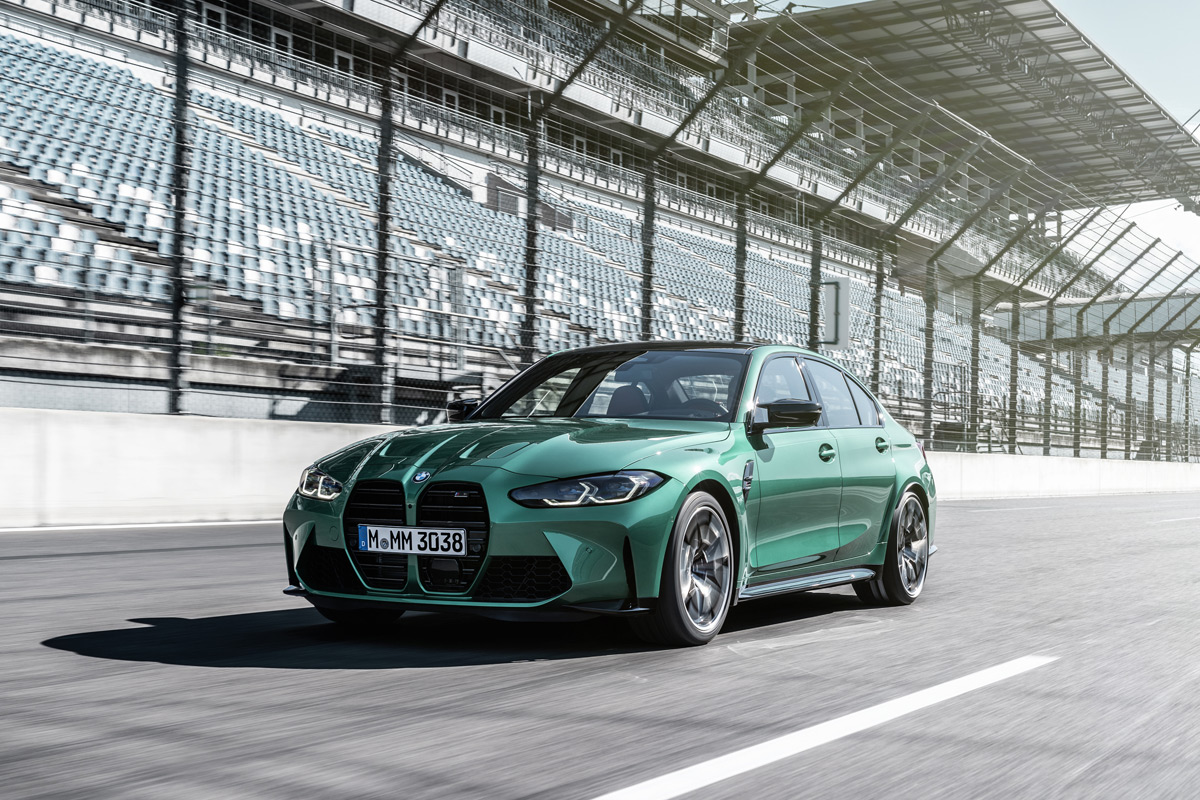 Thirty-five years after the launch of the very first M, the legendary E30 M3, comes the all-new 2021 BMW M3 Sedan and 2021 BMW M4 Coupe, which promises to deliver uncompromised street and track capabilities, for which the model line has become well-known.
Based on the specs, there is a lot to like about the latest M3 and M4, like the fact that they are packing a whopping 503 horsepower and 479 lb-ft of torque (in Competition trim). And that you can get them with a traditional six-speed manual, should you want to row your own gears. Not to mention the fact that for the first time ever, you can get the M3 and M4 with AWD.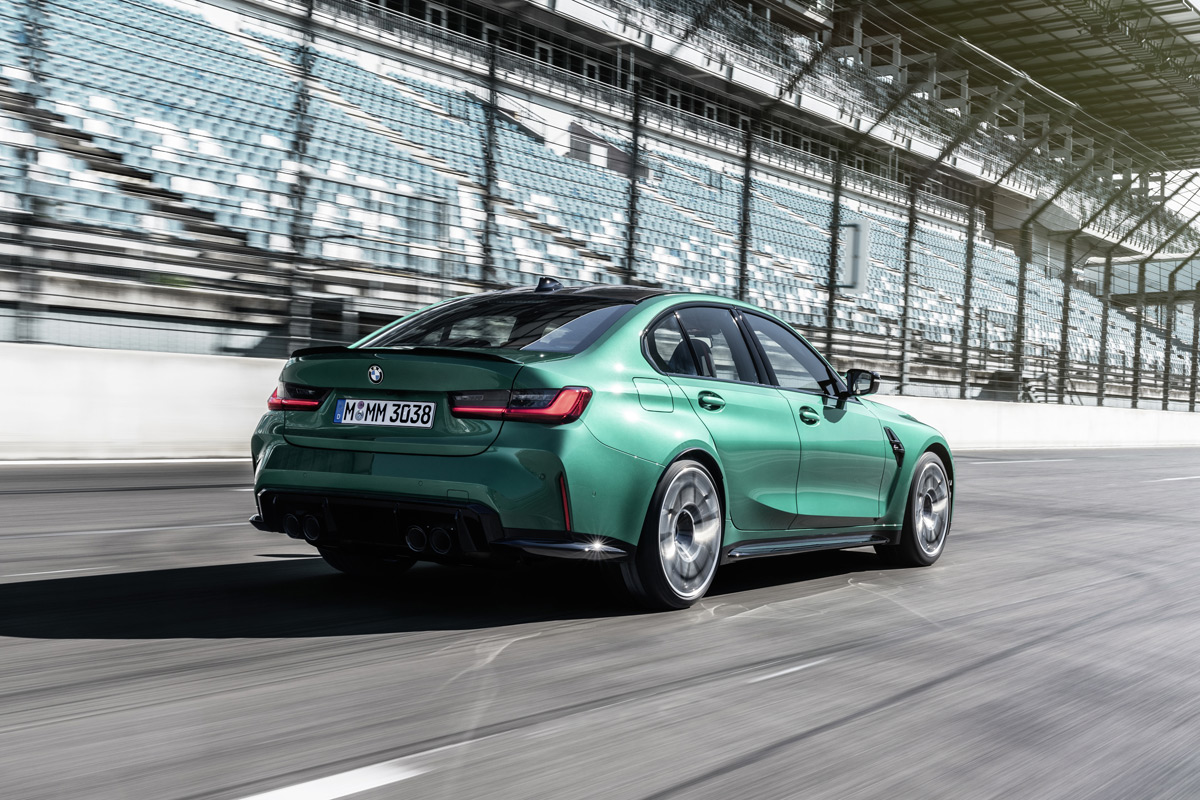 Now before people start crying foul, understand that the M xDrive is optional for Competition models. But having driven the BMW M5 and M8, which both have all-wheel drive, I am telling you, AWD is the way to go, as there's no better way to get all that power to the ground. I drove the M5 at triple digit speeds on a race track in pouring rain, and the car was unflappable.
Of course, the cars receive a number of body and chassis enhancements as well to make these ultimate driving machines drive even better than ever, thanks to countless hours of intensive testing at BMW Group's Miramas testing facility in the South of France, at the winter testing center in Arjeplog, Sweden, and from Nurburgring's Nordschleife.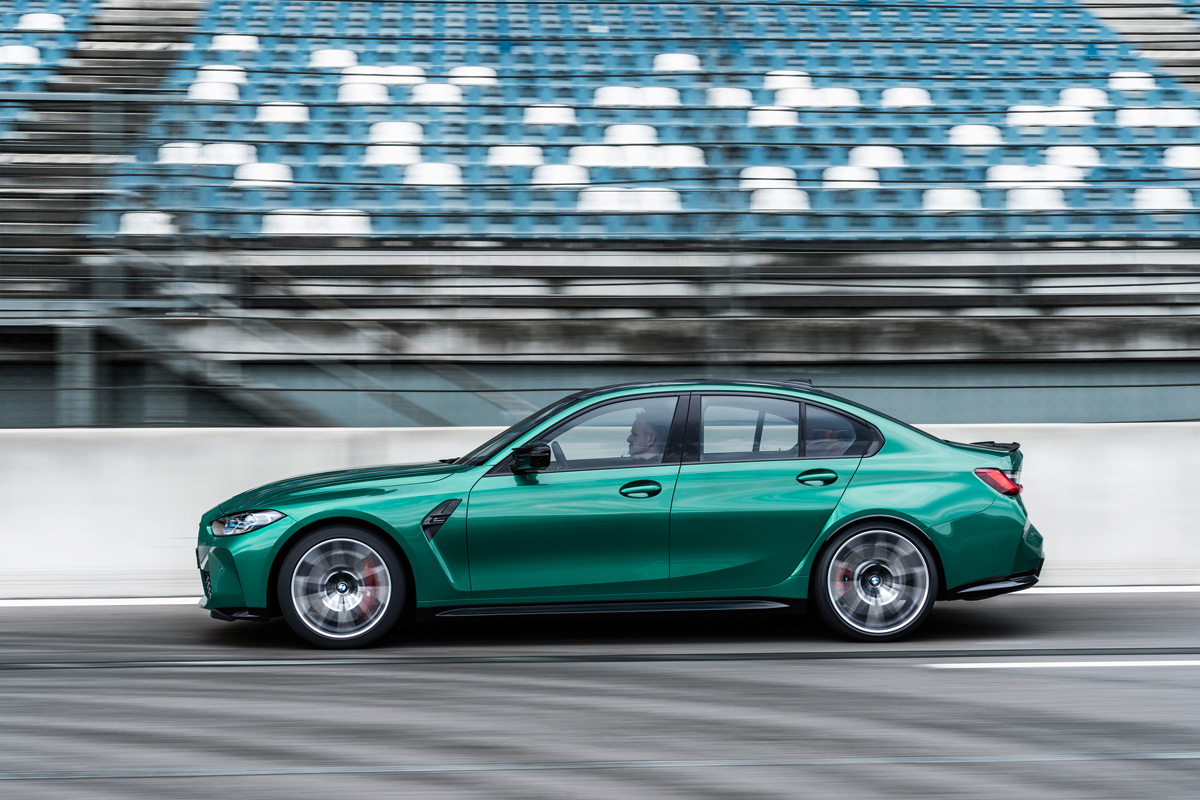 In addition, the cars receive a whole slew of other enhancements, upgrading their suspension, steering, brakes, cooling system (for track use), traction control (DSC), technology (like the new M Drive Professional feature), drivers assistance systems, and much more. For those of you who want to dive into the nitty-gritty, this press release breaks it down in greater detail.
Pricing for the 2021 BMW M3 Sedan starts at $69,900, while the M3 Competition Sedan starts at $72,800. If you prefer a two-door, the 2021 BMW M4 Coupe starts at $71,800, while the M4 Competition Coupe starts at $74,700. That's very competitively priced, and just a few dollars more than the outgoing model.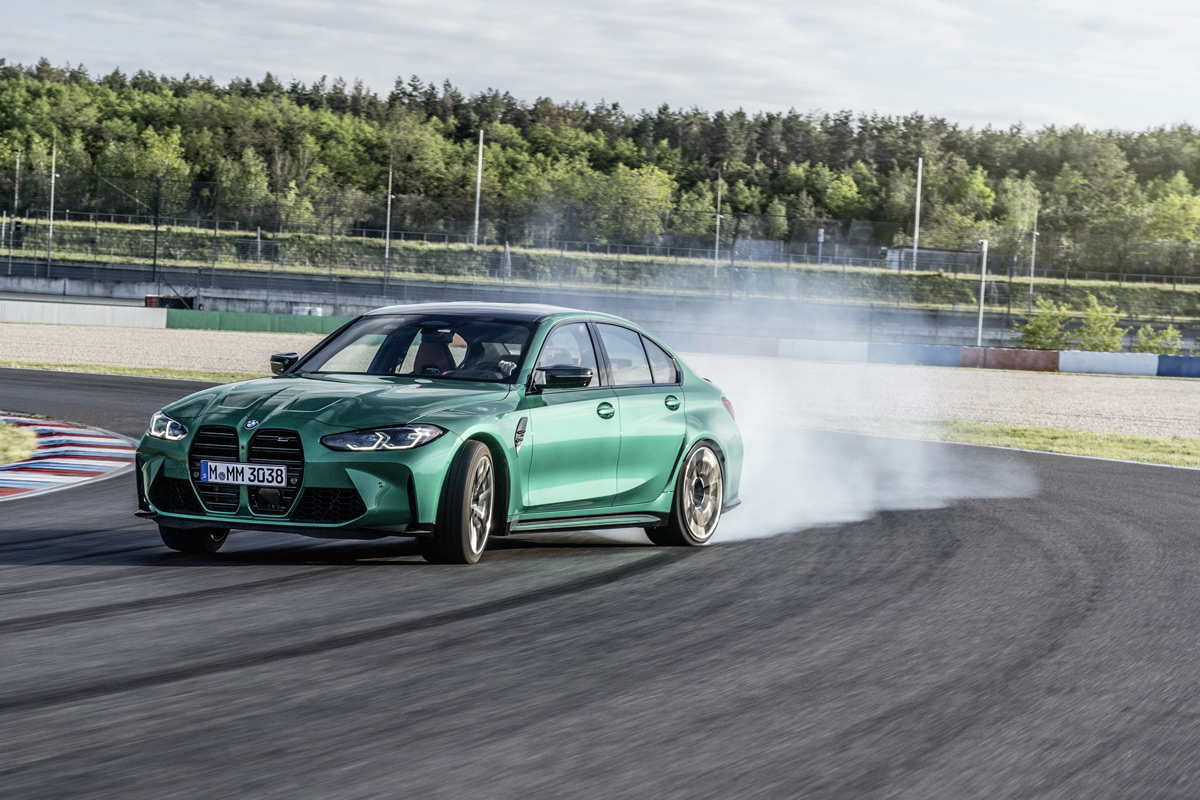 On paper, the new M3 and M4 sound pretty great, right? But unfortunately, there is one (err two) thing distracting people from the important stuff, and that's the controversial front-end. As you can see from these photos, BMW adopted the gaping kidney grilles up front, which we first saw on the new 4 Series.
We hoped that BMW would just stick with the current kidney grilles after seeing how strongly people reacted to the 4 Series, but that clearly wasn't the case. Instead, they double downed, claiming "the large and deep frameless kidney grille [is] designed to feed the massive amounts of air needed for fulfilling the cooling requirements under the most rigorous conditions."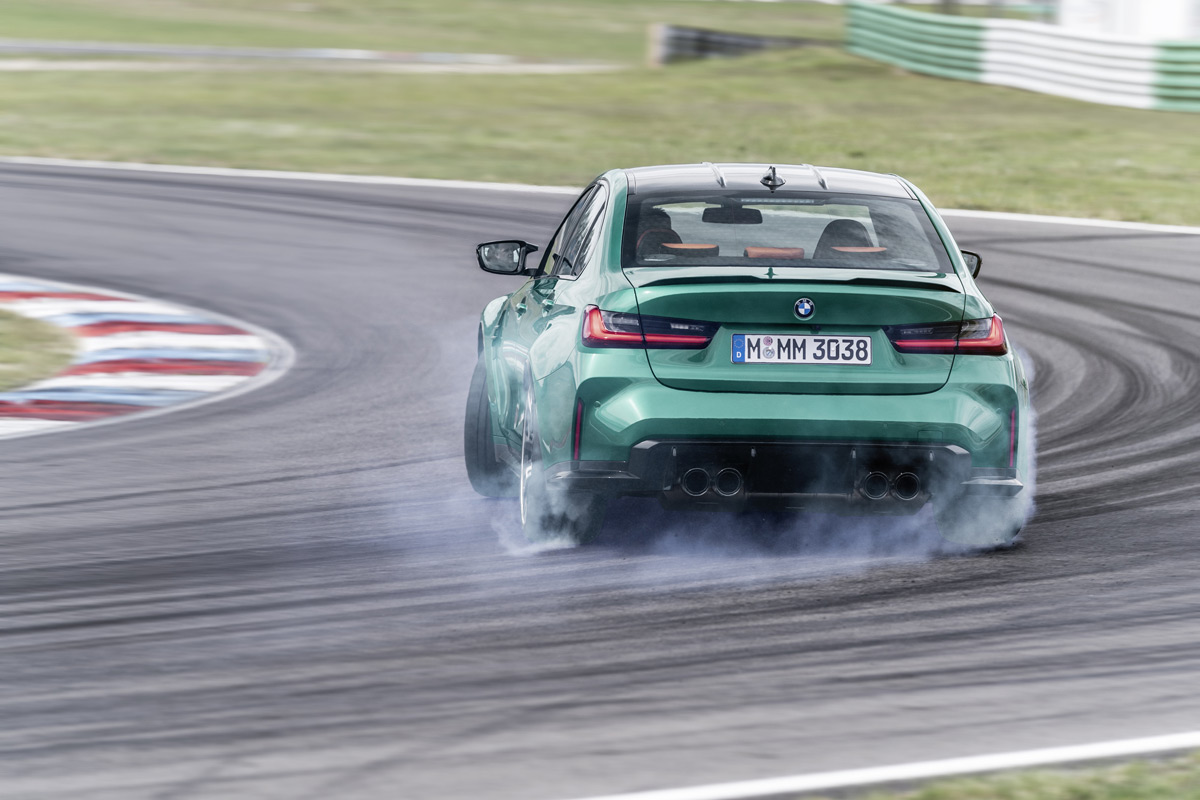 Sorry, but that's a bunch of lip service. The BMW 4 Series doesn't have such rigorous cooling requirements, yet it too has been saddled with the buck-tooth grille. And it actually looks a little better in that application, with the grille surround helping somewhat. I get that if you look back in BMW's history, you'll find different versions of this grille. But here it just looks wildly out of place. It reminds me of the 2002 BMW 7 Series tail lights all over again.
And therein lies the rub. BMW has released arguably the best M3 & M4 ever, but that's being overshadowed by the car's bizarre styling. I myself started seriously considering an M3/M4 after spending a few days driving them at the BMW M School. But I need my cars to look as well as they drive, and this new design language just isn't doing it for me.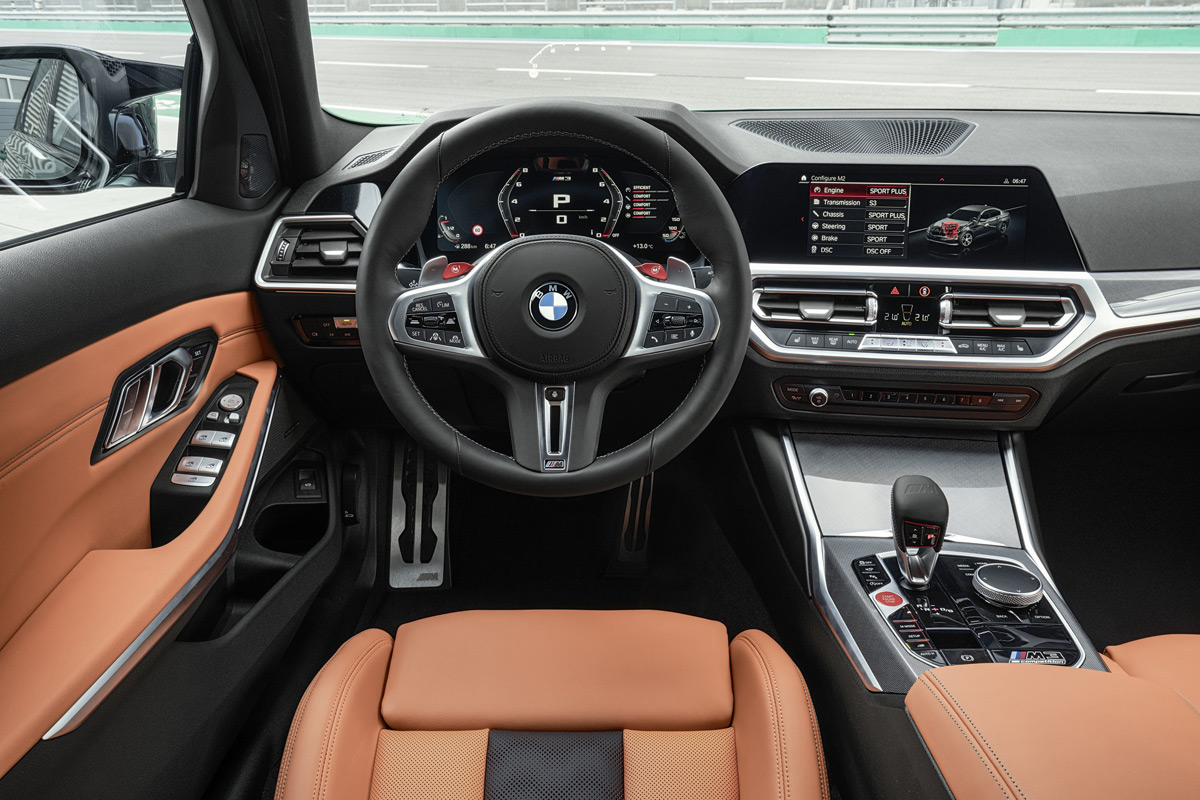 It should be interesting to see how the public reacts to the new M3 and M4. Will people warm up to the new styling after a bit, or will they lament about this misstep for years to come until BMW finally relents and gives us a "normal" looking grille, while the designer responsible for this becomes the next Chris Bangle?
Better still, will potential buyers who were waiting for the new M3 and M4 to be released start considering the Mercedes-Benz AMG C 63S and Alfa Romeo Giulia Quadrifoglio instead? I'm driving the latter right now, and it's a brilliantly underrated car, and gorgeous to boot!
2021 BMW M3 gallery:
2021 BMW M4 gallery:

What do you think of the 2021 BMW M3 Sedan and M4 Coupe?