Hey, Good Looking: Feeling Great About The Way You Look
There are very few people out there who actually enjoy taking a look at themselves in the mirror. No matter how okay you think you feel about yourself, there's always something that you feel could be improved. If that sounds familiar, read on – here are some tips that will help you feel great about the way that you look.
Your Style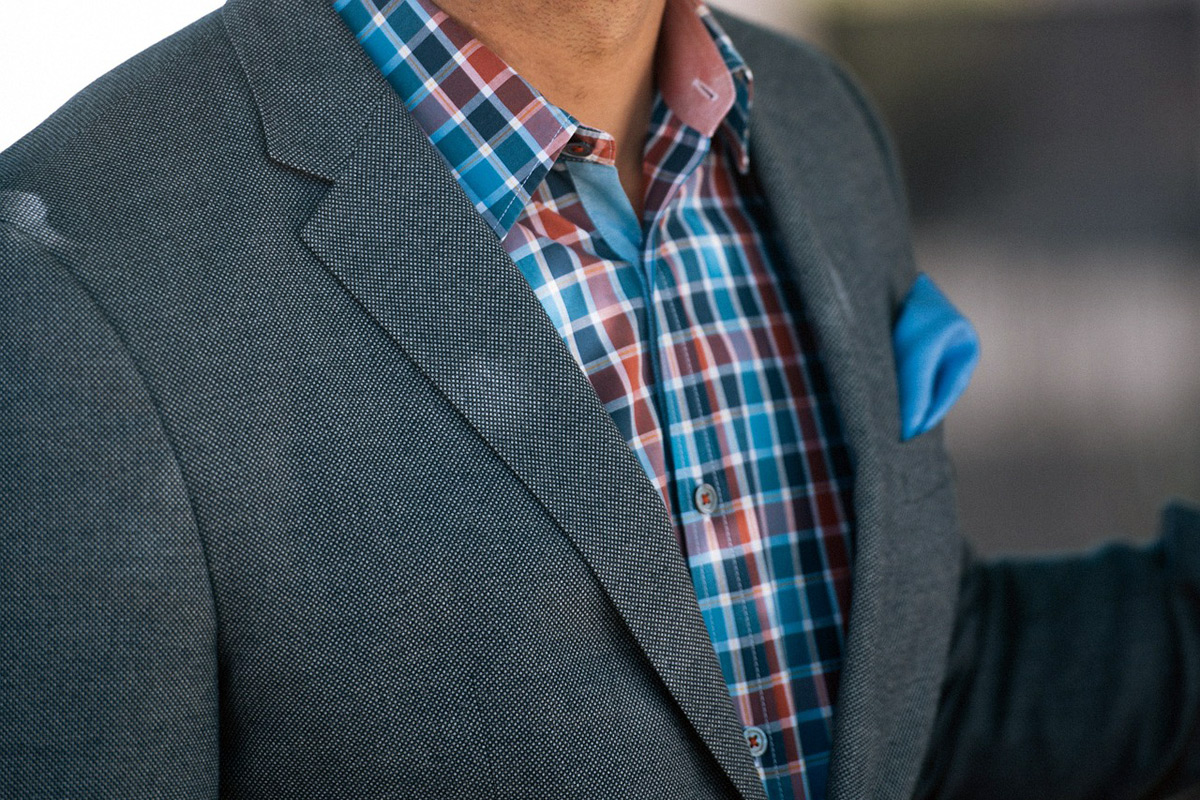 Improving your style doesn't have to mean that you'll be spending thousands on a completely new wardrobe. What you have to do is figure out what suits you, and what you feel comfortable in. If those things dissect the line of what's fashionable in some way, even better; but if they don't, remember that it's always best to stick to the classics instead of looking and feeling uncomfortable while wearing 'neons for summer' and some slides that would look better on a teenager.
A lot of guys find themselves stuck in jeans in their downtime – and if you work in certain industries where you don't have to be super formal at work, you might find yourself wearing the same pair of jeans every single day. First of all: wash those suckers. Second: invest in some great chinos. Not only are they great during the summer because they're a little lighter than jeans, you can also get them in a huge range of colors, from dark blue to dark green to black to brighter colors like red if you want to look sharp for a party or during the summer. They're smarter than jeans and will add a more grown-up dimension to your everyday look.
If you do have to wear a suit for work, make sure that it's fitted well. Shoulder seams should be on your shoulders, not halfway down your bicep – you don't want to look like you've stolen one of your dad's suits for your first ever day at work. Get your suits altered so that they fit you perfectly, and add a hook of your own style, whether that's a pocket square, a bow tie instead of a regular tie, or brightly colored socks.
Finally, consider your skincare. Wear a moisturizer with SPF every day, no matter what time of year it is. Sun damage is the top thing that will age your skin prematurely, giving you age spots, wrinkles and – worst of all – the risk of skin cancer. Drink plenty of water to stay hydrated, and remember to wash your face every night before bed. If you have problems with oily skin and zits, use soap that contains charcoal.
Your Health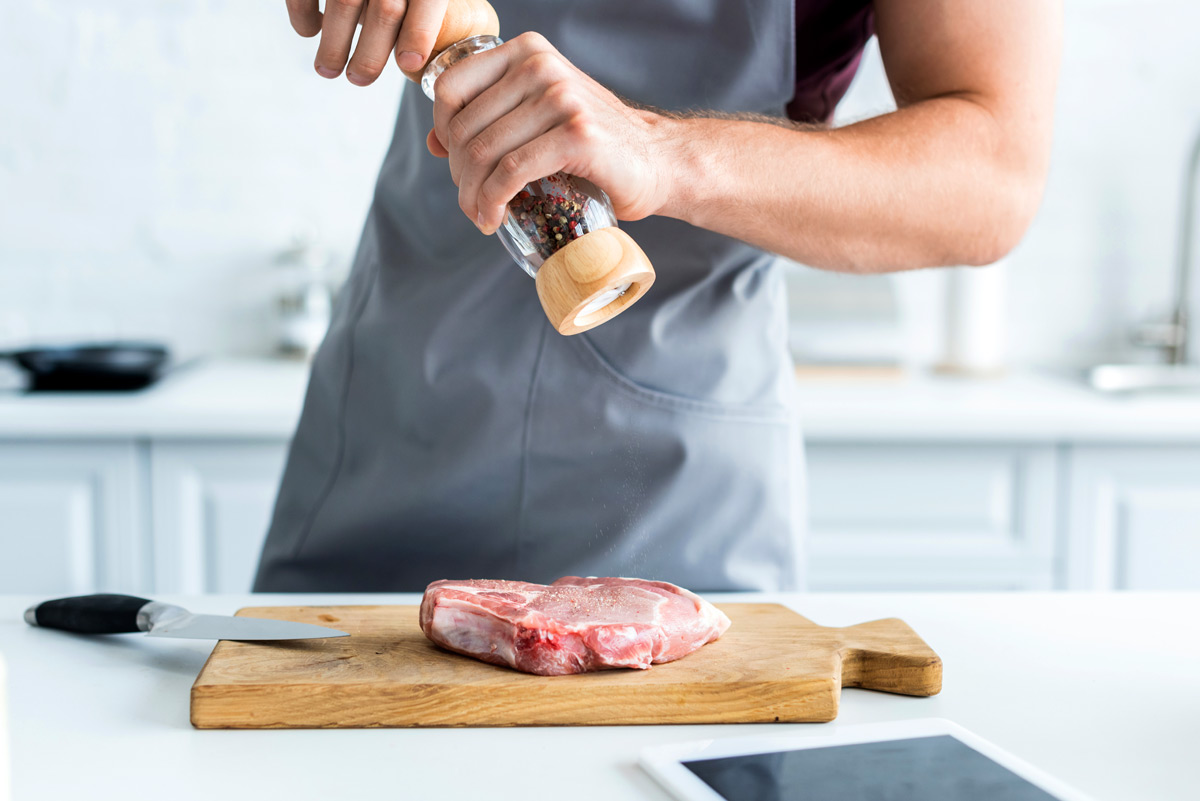 When it comes to your health, there are a lot of aspects to consider. Of course there's your physical health, but a lot of men in particular don't pay enough attention to their mental health. It's extremely important to remember that you need to check in with yourself regularly to make sure that both your brain and your body are doing well.
There are lots of simple things you can do to make sure that you're healthy. First of all, remember that prevention is better than cure. It's a lot better to have regular appointments with the dentist so you can stop any problems at their early stages instead of getting a killer toothache and a huge dental bill one day because of a cavity and a slight pain that you've spent a long time trying to ignore. Likewise, chugging orange juice when you have a cold won't help much: instead, take vitamin C and zinc supplements daily to protect yourself from those colds to start off with. Iron supplements will also do you a world of good, especially if you're cutting down on red meat (and who isn't making an effort to do that, to save the planet?).
Improving your diet is an easy way to get healthier. A lot of people survive on convenience foods – life is busy, you may work long hours, and so when you get home you want takeout or a microwaved meal. If you can't cook, it's time to learn basic recipes. You don't have to buy everything yourself – pasta with a jar of pesto is delicious, for example, and good for you. What's even better is that it won't break the bank. Rotisserie chickens are also a great thing to buy. They're healthy, you can use them for multiple meals, and they're pre-cooked. The best way to eat healthily is to go for plenty of fruits and vegetables, particularly leafy greens, which are packed full of vitamins and minerals that will make you feel full of health and energy.
Finally, remember to focus on your mental health. Anxiety and depression are real, and they're increasingly common. Try to switch off social media for a few hours a day as they can exacerbate anxiety. Depression may not feel the way that you expect it to – it isn't all about crying, it's also about feeling numb and no longer being able to take any pleasure from the things you used to love. If you feel that way, talk to a doctor – that's what they're there for. Therapists can help anyone, no matter what your mental health is like.
Your Fitness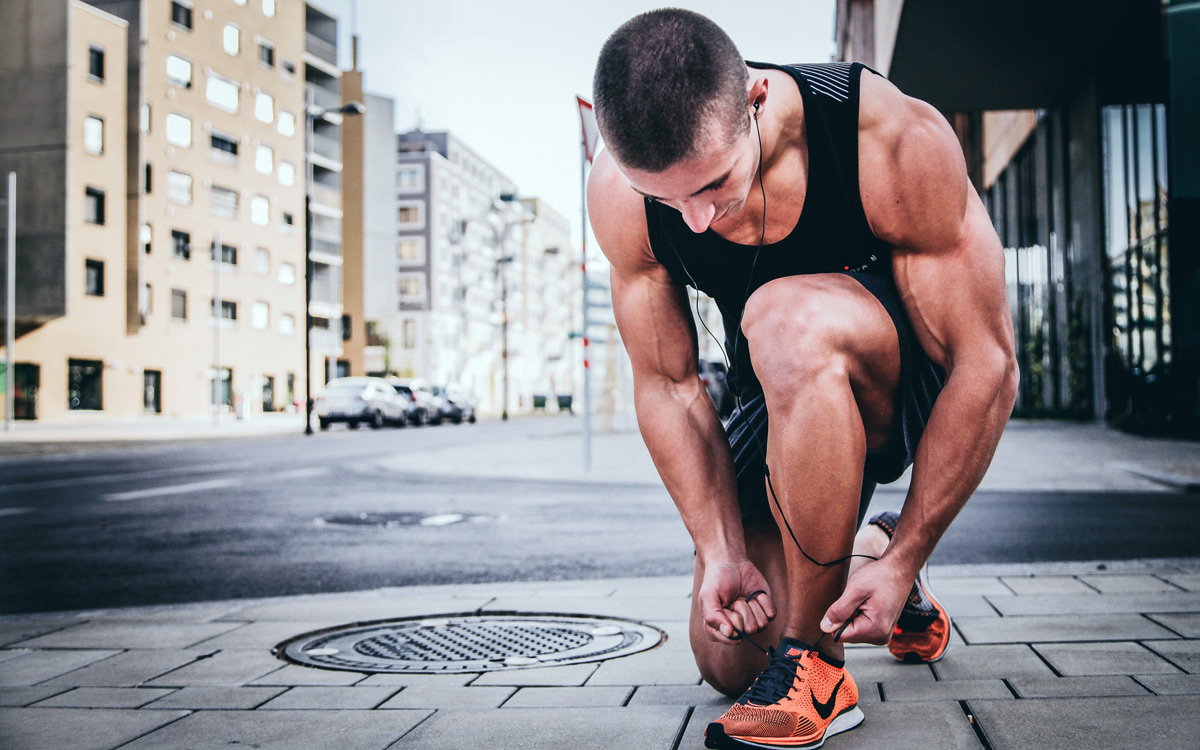 One of the best ways to feel better about yourself is to improve your fitness. It isn't about losing huge amounts of weight – it's about feeling yourself grow in strength and knowing that you feel better and that you're capable of walking further, running faster, and having a generally better time with your life. There are a lot of different ways that you can get fitter – if you have a local gym, go for a trial membership to see if it suits you. There will be a lot of classes you could go for, and make sure that you stretch and push yourself to see what you like most. You might not realize that you love spinning until you actually give it a go.
There might be a part of your body that you aren't particularly happy with, but you aren't sure where to go next to improve it. Maybe you've always felt bad about your skinny legs or your gut or you'd like a little more muscle on your arms. If that's the case for you, talk to a personal trainer about it. They will be able to help you improve your legs with strength training, figure out a routine that will narrow your waist, and teach you some forearm exercises for mass.
Remember that you can go a little left field when it comes to picking an activity. Why not try out yoga? A lot of football and soccer players say that it's really improved their core strength and lessened the amount of injuries that they get. If your body is flexible and your stamina is good, you'll find that other exercises will also become a lot easier and your endurance will improve when it comes to running and training exercises like Crossfit.
Finally, remember that you don't have to go to a gym to get fit. The world is your oyster: maybe go hiking at weekends with friends or your partner, so you can check out any places that are naturally beautiful near where you live, and get fit alongside it while spending quality time with your favorite people. Go to your local pool and start to swim lengths: this is great for anyone who has any injuries because there won't be any damaging weight on your joints and you won't get hurt again. You could also simply consider walking more often. It's so easy to drive everywhere, but if it's a half-hour walk you can easily do that instead – this will be great for you particularly if you spend a lot of time sitting at a computer chair at work, because it will help loosen up your back and prevent any stiffness and soreness.
Your Self Image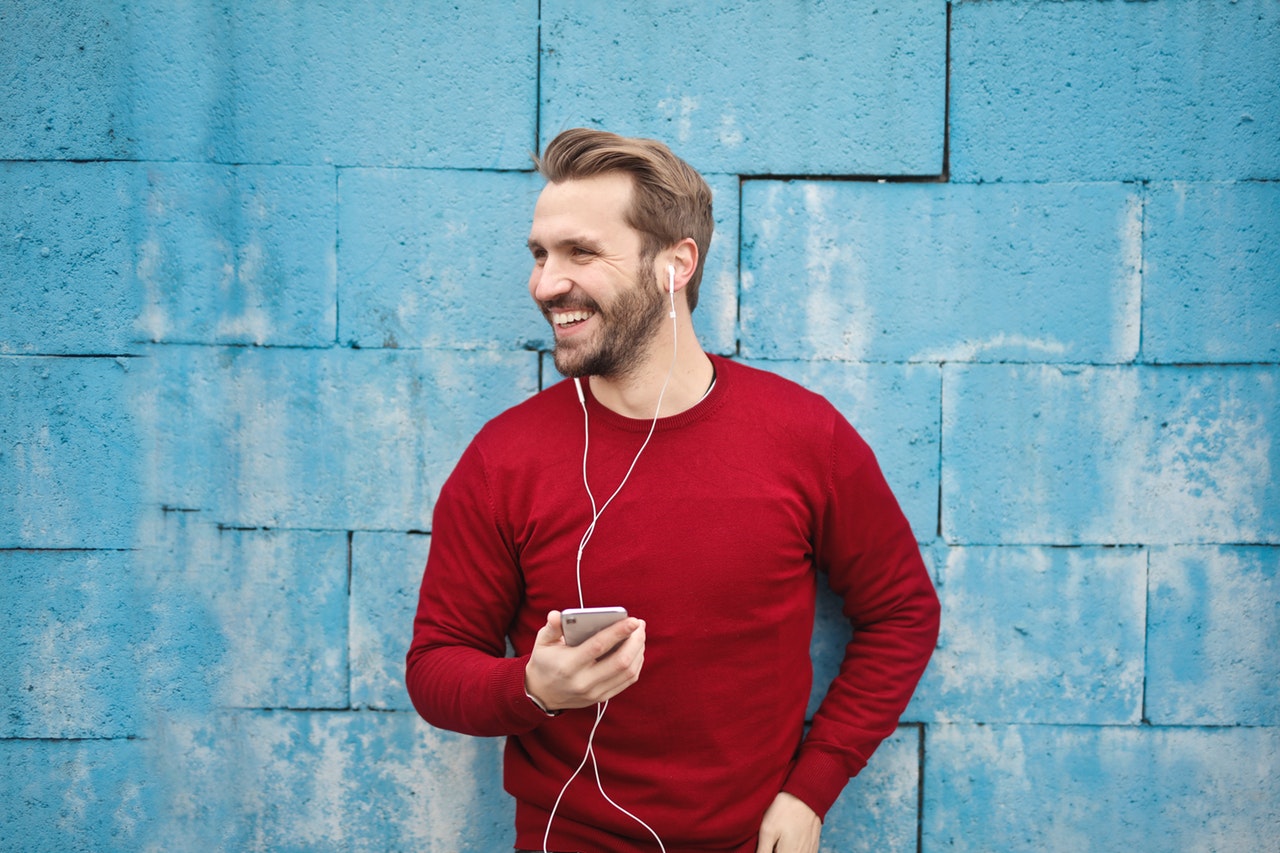 Finally, improving your self image is in huge part down to the way that you talk to yourself and think about yourself. If you think something that you wouldn't say to someone else, push that thought away immediately and replace it with something more positive. Guy culture isn't always the most supportive but you deserve to be kind to yourself and to be on your own side. Tell yourself you look good when you walk out of the door in the morning, and choose things that make you feel good about yourself. Color schemes you like and cuts that are flattering are great – you don't have to rock the boat too much.
Remember to keep yourself maintained – go for those regular haircuts, get massages if you suffer from a sore back, go running, trim your beard, shape your eyebrows. Get a pedicure if you've got second thoughts about getting your feet out in front of your new girlfriend – get a manicure, too, for hands that everyone else will envy. Taking care of yourself should be a big priority.
Finally, remember that looking and feeling good really is mostly down to a positive mental attitude – everyone's attracted to a smile and a good joke, so keep that going, and you'll be the most popular person in the room.