Highlights From The 2013 'Further With Ford' Trend Conference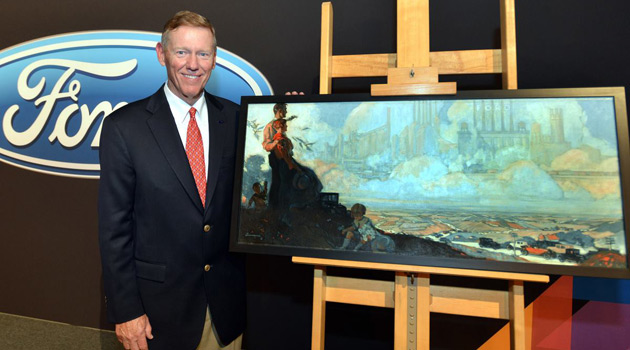 Last week, I visited Ford's headquarters in Dearborn MI for the third-annual Further with Ford conference. This event explored major global trends and issues expected to shape the future for consumers, brands, technologies and institutions. Expert futurists, trend spotters and leaders from game-changing businesses, as well as Ford designers and scientists gathered to uncover insights and explore key trends for the future of technology, design, health and wellness, and more.
When you look at a car today, you probably don't realize that development of that vehicle started more than 36 months ago. And that's the challenge facing Ford's team of designers, figuring out what customers will want, need and desire, well into the future. Since they can't exactly predict the future, they instead look to global trends for inspiration. Ford uses insights from the trend research to create products that not only exceed consumers' expectation, but also push the boundaries of imagination.
During our three-day visit to Dearborn, we participated in three trend discussions that play a pivotal role in shaping the cars of tomorrow. In addition, we got some behind-the-scenes access at Ford HQ, as well as some drive time in the Fiesta, Fusion Energi, and Escape.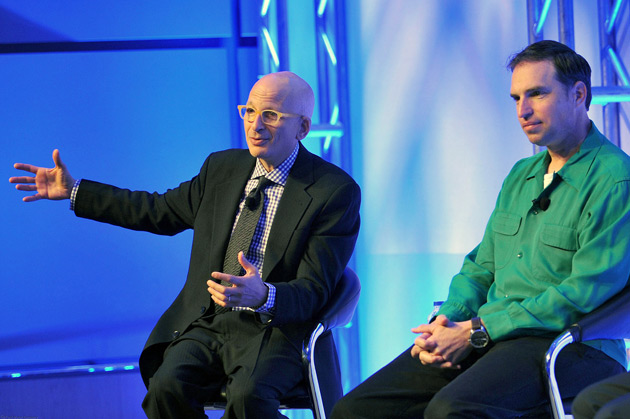 My favorite panel was called Sculpting The Future (#FordDesign), which focused on the design (and marketing) of future vehicles.
Consumers are more likely to trust brands they perceived as authentic. The world has become a little less buttoned up and a little more real – and the brands, institutions and politicians that understand this are gaining more traction. Popular products, ideas and legislation are not created in a vacuum, but within the society for which they are made.
This panel had a stellar group of speakers (Jay Ward from Pixar, J Mays from Ford, Rachel Shechtman from Story Boutique, and best-selling author Seth Godin), with each speaker talked about their individual design philosophies. It was fascinating to learn how their outside-the-box thinking led them to where they are today. Seth Godin was one of the most dynamic speakers I've ever seen, and this session certainly gave everyone a lot to think about.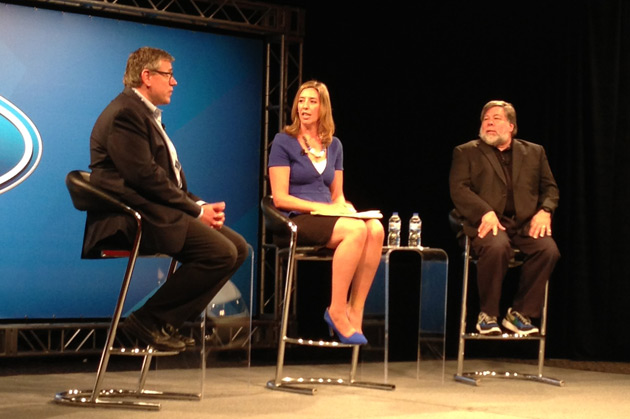 Another panel I enjoyed was called Disrupting the Drive (#FordTech), which focused on new and innovative technologies in the cars of tomorrow, and how it'll change the driving experience forever.
Thanks to wireless connectivity and the power of the cloud, our cars can tell us how to get where we're going, and how to do it more efficiently.
Steve Wozniak was part of this three-person technology panel, and who better to talk about wireless connectivity and the power of the cloud than the Silicon Valley icon who helped shape the computing industry! This panel focused on the technologies imagined in the following EVOS Concept video:
The EVOS Concept video highlights a number of exciting technologies that are closer than you might think, but there are still some hurdles (including privacy concerns) that need to be overcome. Still, given the fast pace of technology these days, I wouldn't be surprised to see many of these features make their way into production in the coming years.
After lunch, we got to check out Ford's Virtual Test Track Experiment (VIRTTEX), a giant one-of-a-kind driving simulator that allows engineers to put drivers in various situations to see how they react to them. If you think texting while driving is harmless, this simulation will show you otherwise.
We also got to see the Ford Atlas Concept up close, and it was freaking bad-ass. I'm not a truck guy by any means, but I'd totally drive one of these! (Especially if they offered one with the Tremor package)
On our final day, we headed out to Ford's test track to drive two of their newest cars, the 2014 Ford Fiesta and 2014 Fusion Energi. I wasn't expecting too much from the Fiesta, but they really dialed in the fun with the new model. They set up an autocross course for us, which really showcased the car's handling abilities. All I could think was that if the regular Fiesta is this good, the Fiesta ST must be out of this world!
As for the Fusion Energi (which runs on electric), we got to take the car around Ford's 3-mile test track as part of an eco-challenge. The goal was to harness as much power as possible through regenerative braking, though really it was a way to highlight how efficient these cars are. Given the ever-rising gas prices, cars like the Energi are becoming more and more attractive every day.
All in all, it was another great Further With Ford event, and I came away with an even greater respect for the company and all that they're doing. Have you driven a Ford lately?