How Are You Celebrating National Pecan Day?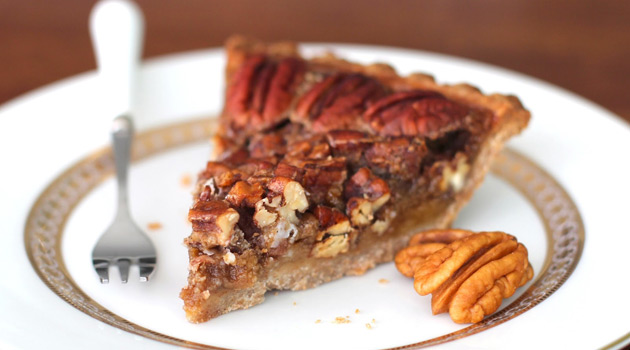 Did you know there's a day dedicated to the almighty pecan? National Pecan Day falls on April 14th, so let's go nuts celebrating this special day.
To mark the holiday, a specialty food purveyor and several food trucks nationwide are getting nut-rageous for National Pecan Day by offering custom pecan treats infused with Maker's Mark Bourbon.
What better occasion to get nutty and honor the only nut tree native to North America? These nutty treats are only offered for a limited time, so be sure to get out and try them! We've also included links to each truck's Twitter account, so you can find out where they'll be located.
New York City:
Eddie's Pizza (@EddiesPizzaNY)
Bourbon Pecan Pizza
(Available April 12th and 15th)
Butter & Scotch (@DrunkBakers)
Bourbon Ginger Pecan Pie
Washington D.C.:
Capital Chicken and Waffles (@CapitalCW)
Single Pecan Waffle with Maker's Mark Glaze
Chicken and Pecan Waffle with Maker's Mark Glaze
(Available the week of April 15th)
Sweet Bites (@SweetBitesTruck)
Bourbon Pecan Pie Cupcakes
(Available on April 12th)
Los Angeles:
Vizzi Truck (@VizziTruck)
Candied Pecan Bacon Bourbon Burger
The Grilled Cheese Truck (@GrlldCheeseTruk)
Maker's Mark Brie, Bacon and Pecan Melt
Austin:
Coolhaus (@CoolhausATX)
Maker's Mark Bourbon Pecan Pie
Seattle:
Pinky's Kitchen (@PinkysKitchen)
Bourbon Pecan Pie
(Available April 12th-15th)
Enjoy!