Internet Archive Brings Over 900 Classic Arcade Games To Your Browser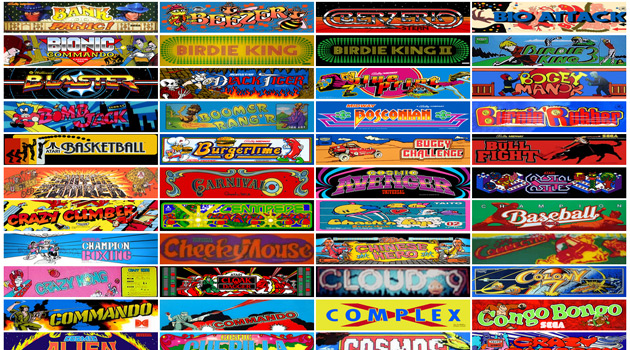 Growing up in the 80s, I spent a lot of time at the local arcade, and I can't tell you how many quarters I spent on classics like Pole Position, Outrun, Paperboy, and others. The rise in popularity of home gaming consoles like the NES and Genesis was a fatal blow to arcades, and before you knew it they had all shut down.
You can't beat the feel of an old-fashioned arcade machine, where you stand there pumping coins into a slot, trying to extend the gameplay and lay claim to the highest score. But you can still get an arcade thrill at the Internet Arcade, which lets you relive classics from the 70s, 80s and 90s. No Coins or ROMs required.
The Internet Arcade comes stocked with over 900 games that have been re-created through the JSMESS emulator to run on Web browsers. Of course, not every arcade game works perfectly. Jason Scott, curator of The Internet Arcade and Textfiles.com writes "vector games are an issue, scaling is broken for some, and some have control mechanisms that are just not going to translate to a keyboard or even a joypad."
Be forewarned, with over 900 titles available it's easy to get sucked in and lose all track of time. Now if you'll excuse me, I've got an afternoon full of Burger Time, Golden Axe, and Commando!