Xbox One Gets $50 Price Cut For Holidays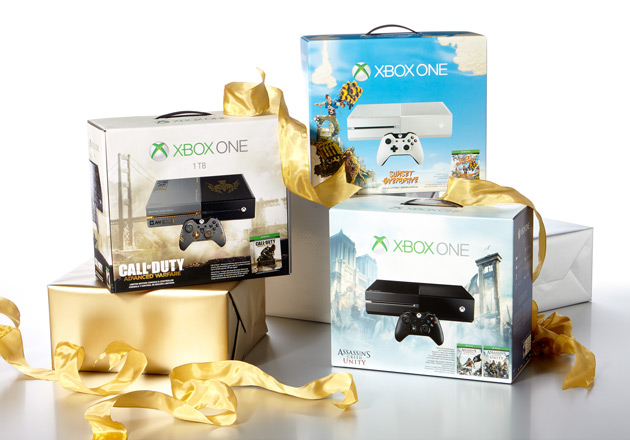 If you're in the market for an Xbox One, you may want to wait until this weekend to buy one, as "The Season of Xbox" is kicking off with a special, limited-time promotional offer for Xbox One in the US, with a $50 price reduction on any Xbox One console or bundle, from November 2nd through January 3rd.
This means you can get the Kinect free system for $349 or the standard Kinect bundle for $449. The price cut also applies to the special edition bundles, including those that include Assassin's Creed Unity, Call of Duty: Advanced Warfare (which also comes with a 1TB hard drive), and Sunset Overdrive. We recently checked out these special edition bundles, and they're definitely the way to go since you're getting a bunch of extras for FREE. The hardest part is deciding on which bundle to purchase, as they all offer great value.
It's a smart move by Microsoft, as it gives them the price advantage over the PlayStation 4 (which retails for $400) as they move into the all-important holiday season.
This video talks more about the Xbox One holiday promotion:

Gamers will find a broad portfolio of amazing games on Xbox One (including exclusives like Halo: The Master Chief Collection, Sunset Overdrive and Forza Horizon 2, plus the newest blockbusters such as Assassin's Creed: Unity, Call of Duty: Advanced Warfare, Destiny, Dragon Age: Inquisition, FIFA 15, Madden NFL 15, Grand Theft Auto V, and Minecraft).
This special promotion will be available nationwide at most major national retailers, including Amazon, Best Buy, GameStop, Microsoft Stores, Target, Toys 'R Us and Walmart.
Your move Sony.