Introducing The BMW 2 Series Convertible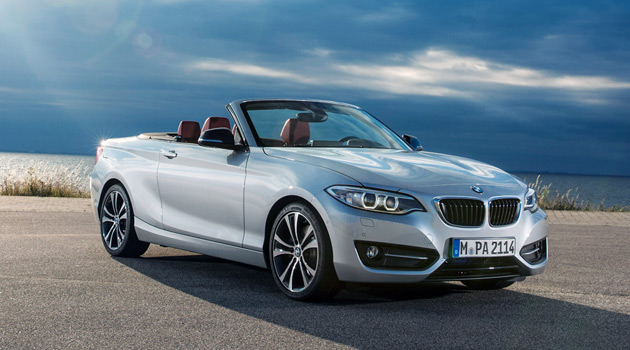 When I was back in high school, the BMW 325i (e30) was the epitome of cool. In fact, I learned how to drive a manual on my friend's purple BMW 325i. But over the years, the 3 Series got bigger and bigger, and today it's dimensions are in line with a late-model 5 Series!
Thankfully, BMW eventually got the memo that bigger isn't always better, and they released the 1 Series, a more compact sporty car that lived up to their "Ultimate Driving Machine" claim. Unfortunately, the styling of the car wasn't exactly a home run.
Fast forward a few years, and BMW introduced a new naming convention, giving all of their coupes even-numbered nomenclatures. The 3 Series Coupe became the 4 Series, and the 1 Series Coupe became the 2 Series. But this wasn't simply a name change for the 1 Series, as the car underwent quite a transformation that made it MUCH more appealing.
And now, our friends from Bavaria have unveiled the BMW 2 Series Convertible, a drop-top version of the new 2 Series! This picture below shows what a drastic change this car is from it's predecessor: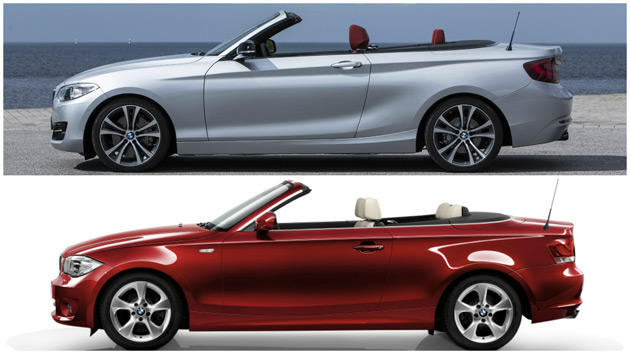 The BMW 2 Series Convertible will make its world debut at the Paris Motor Show. The 2015 M235i and 228i as well as the 228i xDrive, featuring BMW's intelligent all-wheel drive system, will arrive in US showrooms in early 2015.
The 2015 BMW 2 Series Convertible will be offered at an MSRP of $38,850 for the 228i, $40,650 for the 228i xDrive, and $48,650 for the M235i.
Here are some pictures of the new 2015 BMW 2 Series Convertible:

For more info on the new BMW 2 Series Convertible, check out the press release on the following page.