Is Apple's News+ Subscription Service Worth The $9.99 Monthly Fee?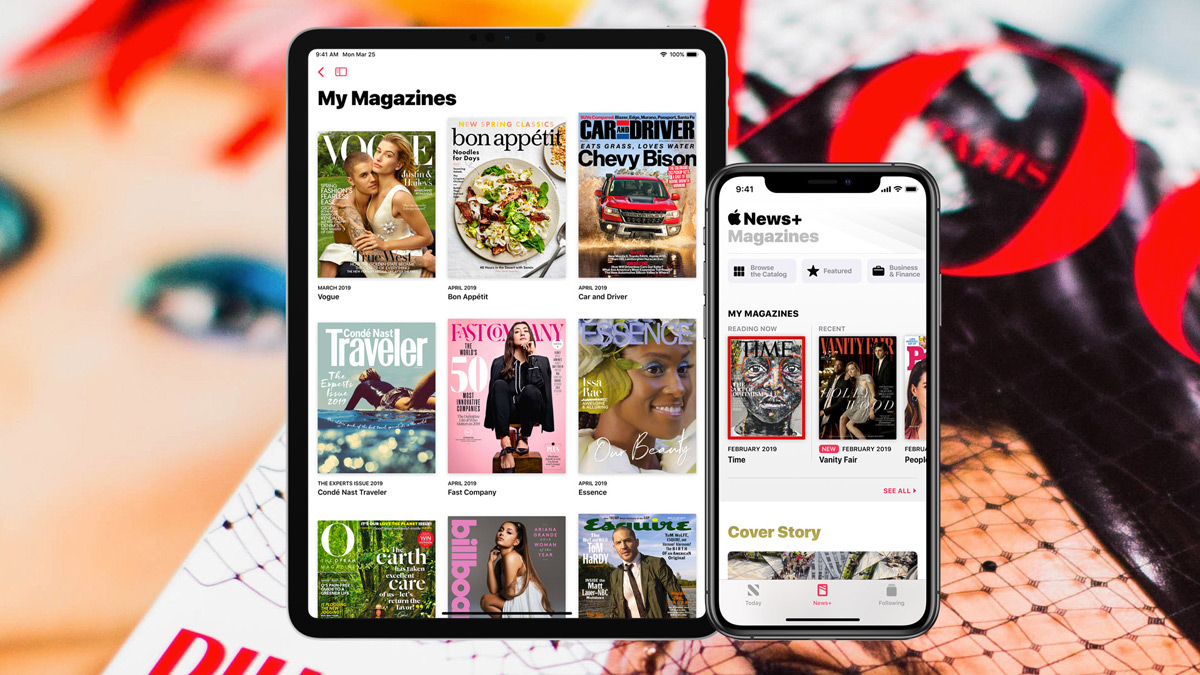 Earlier this week, Apple CEO Tim Cook introduced the world to Apple News+, "an immersive magazine and news reading experience", giving you access to more than 300 magazines and newspapers for $9.99 per month.
At first glance, it sounded like a good deal, with a wide-range list of publications including The New Yorker, New York Magazine, Time, Newsweek, The Atlantic, People, Fortune, Fast Company, Sports Illustrated, Vogue, National Geographic, Wired, Popular Science, Rolling Stone, Car and Driver, Parents, Essence, Marie Claire, Travel and Leisure, Vanity Fair and Entertainment Weekly, among others.
But as I looked through the list of magazines and newspapers, I thought long and hard about what I would actually read, comparing it to the magazines that I already subscribe to. And while Cook was quick to mention that combined, the subscriptions offered through Apple News+ would cost more than $8,000 per year, in reality, most of us are only subscribing to a handful of magazines, half of which go unread.
Do the math, and it's hard to justify paying for another subscription, on top of Netflix, Hulu, Spotify, and everything else. I probably read more magazines than the average person, and even then, I'm spending WAY less than the $120/yr that Apple News+ would cost me.
That said, there are some arguments that can be made for News+. If you're someone who isn't hooked on a particular publication and are more open to reading about topics from various sources, Apple does a good job of grouping content together for you. Or if you've got a family of readers, the price suddenly becomes a lot more bearable, as through Family Sharing, up to six family members can share a single News+ subscription.
Personally, Apple News+ seems like a millennial play more than anything, but given the vast amount of free content out there currently, it's tough to say whether this gamble will pay off in the long run for the tech giant or not.
Are you planning on subscribing to Apple News+?