Jeff Lewis Branching Out Into Designer Toothbrushes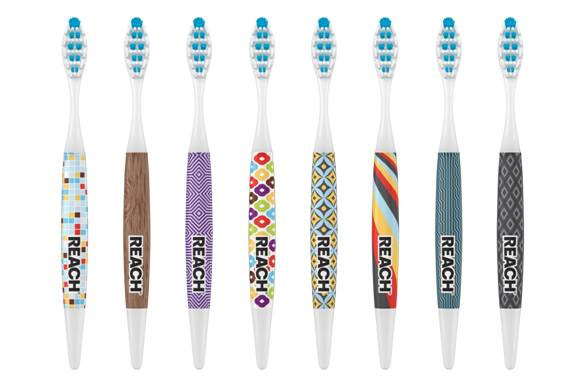 REACH recently partnered with Jeff Lewis, star of the hit TV series Flipping Out, to create an exclusive collection of 8 limited-edition toothbrushes that blend the latest trends to keep your bathroom looking chic. The designs were inspired by Jeff's recent home design projects, and his favorite streets in L.A.
"I think it is important to personify your own space. A REACH by Design toothbrush provides consumers with a way to purchase art without hurting their pockets. It serves as a quick and easy way to spruce up your vanity or bathroom without having to do a massive design overhaul." – Jeff Lewis
The folks at REACH were kind enough to send us some of these new toothbrushes, and I've got to say, they're pretty cool looking. My girlfriend immediately grabbed the rainbow colored one of for herself, and I'm using the black and grey one.
As you'd expect, they cost a little more than a "regular" toothbrush – A 2-pack costs $8.38 at Amazon. Still, that's a small price to pay for some bathroom art. 🙂