LEGO Built A Life-Size Bugatti Chiron That You Can Actually Drive!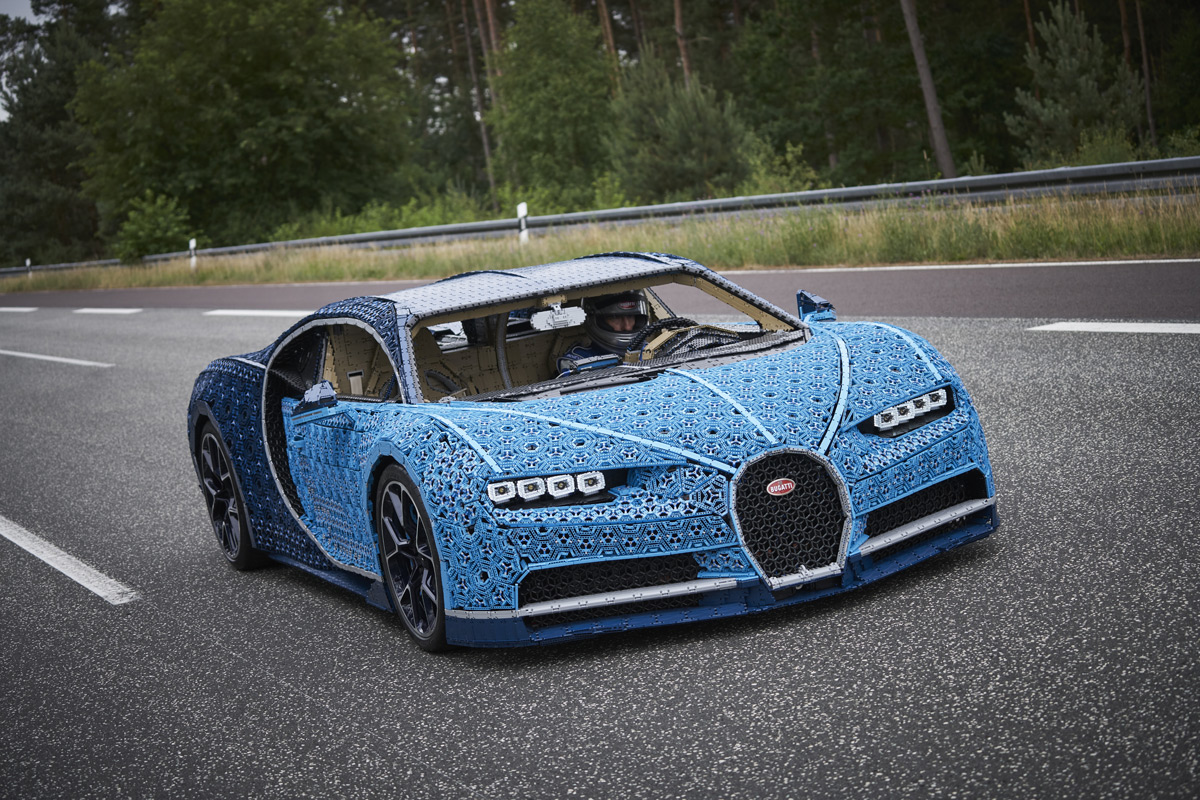 If you thought the LEGO Bugatti Chiron set was cool, wait until you get a load of LEGO's latest creation, a life-sized replica of a $2.6 million Bugatti Chiron.. that you can actually drive!
That's right people, the toy brick company built an amazing 1:1 version of the iconic Bugatti Chiron made entirely of LEGO Technic elements – Over 1,000,000 of them. Not only does it look like the real thing (only blockier), but it also drives.. albeit a little slower than the real one, with a "theoretical" top speed of around 18mph.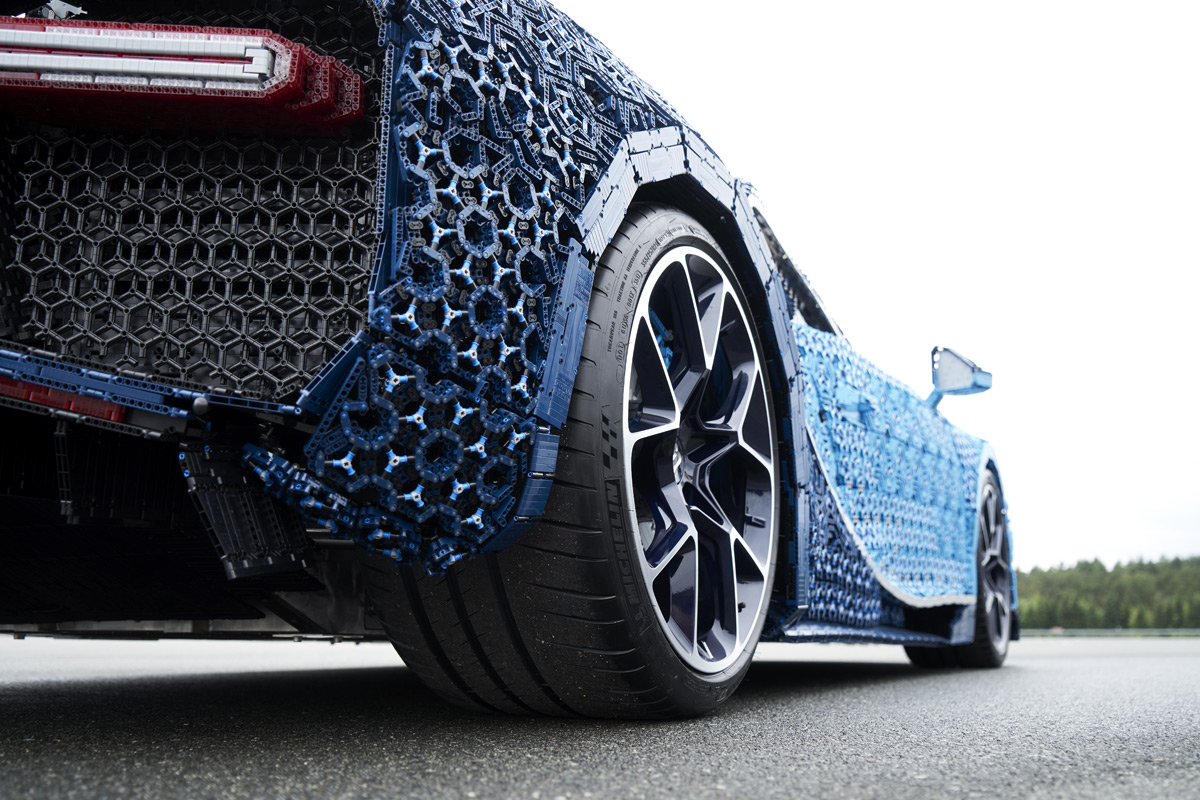 Why so slow? Because in keeping with the #BuildForReal theme, they used actual motors from the LEGO Power Function platform. Using 2,304 motors and 4,032 LEGO Technic gear wheels, the engine of this 3,000 pound car generates 5.3 horsepower and 68 lb-ft of torque.
The drivable LEGO Bugatti Chiron is an engineering masterpiece, and 13,438 man hours were used on development and construction of this one-of-a-kind creation.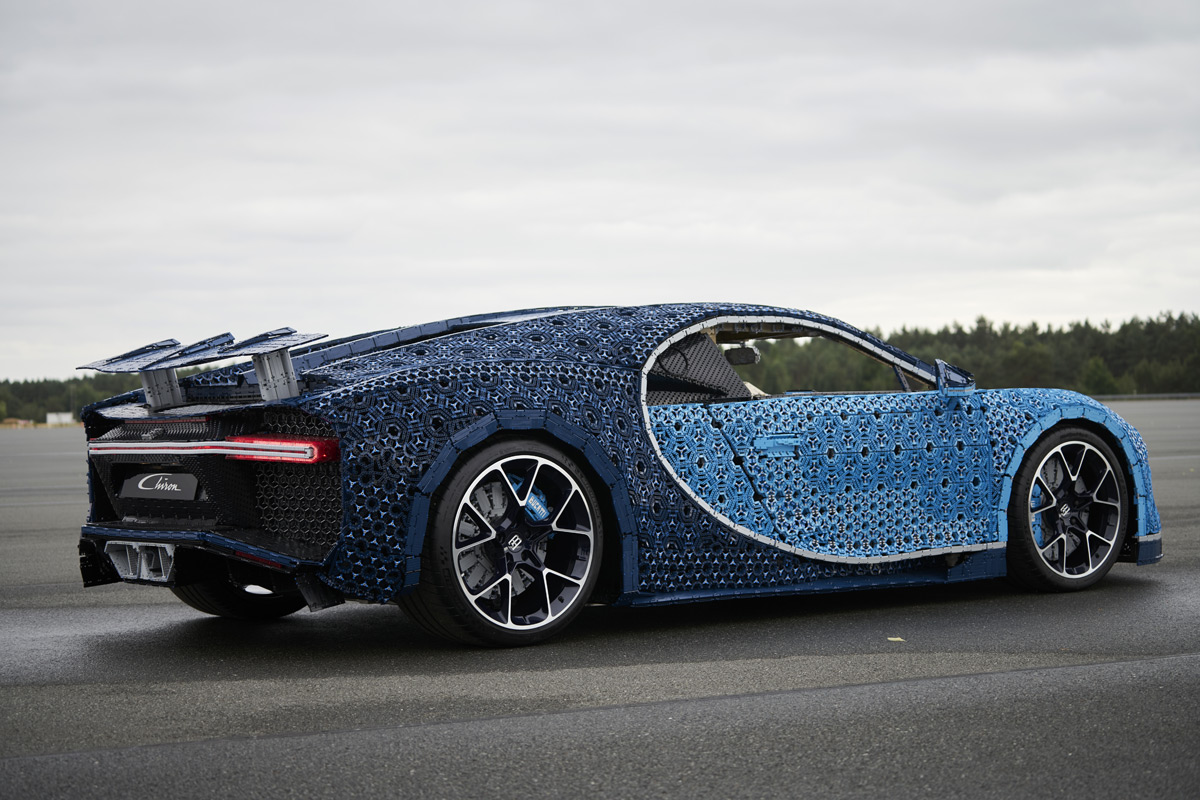 "This life-size model is a first of its kind in so many ways and with it, we wanted to push the boundaries of our own imagination. For over 40 years, LEGO Technic has allowed fans of all ages to test their creativity with a building system that challenges them to go beyond just creating new designs, to also engineering new functions. Our Technic designers and the engineers from the Kladno factory in the Czech Republic have done an amazing job both at recreating the Chiron's iconic shapes and making it drive. It's a fascinating example of the LEGO Technic building system in action and its potential for creative reinvention."
Building a one-of-a-kind LEGO Technic life-size car is one part of the task. Testing if it can drive is another. And what better location than the same place where the real Chiron was first tested! See what happens in the video below:
Pretty incredible, right? It's amazing the number of Bugatti's functions that are mimicked in the LEGO car, including the moving rear spoiler, the speedometer, headlights and taillights, and of course, the detachable steering wheel and pedals.
You can see more detailed photos of the LEGO Bugatti Chiron in this gallery.

What do you think of the LEGO Bugatti Chiron?