The LEGO Star Wars Millennium Falcon Is Their Biggest Set Ever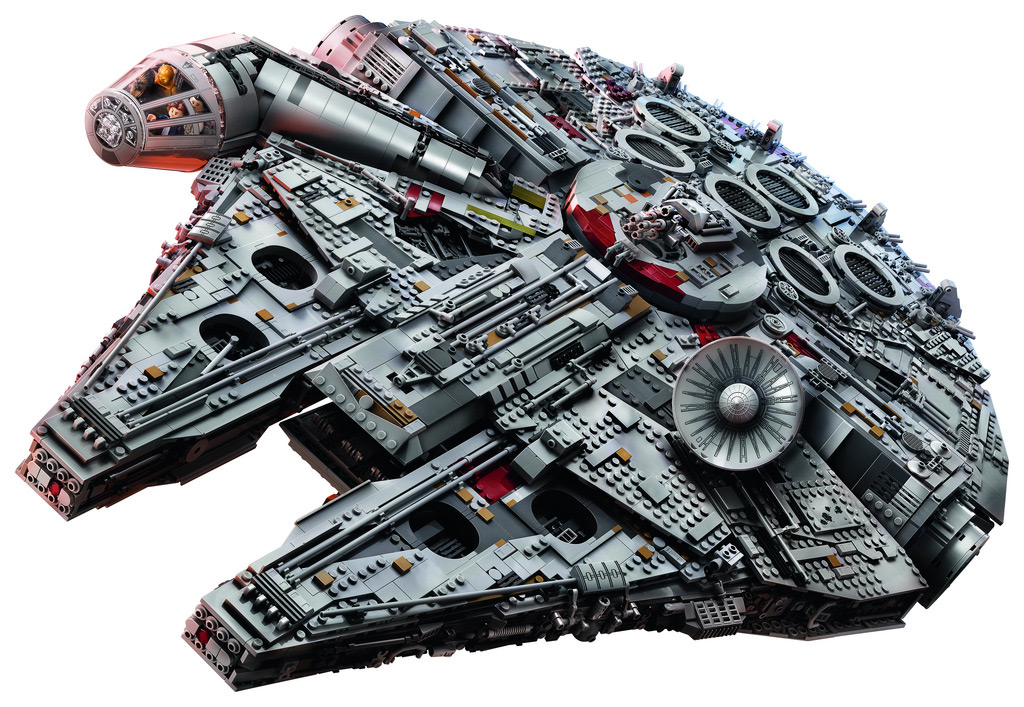 Calling all Star Wars geeks, get ready to battle the dark side with the LEGO Millennium Falcon, an amazing LEGO interpretation of Han Solo's iconic Corellian freighter that clocks in at a staggering 7,541 pieces. With a price tag of $799.99, it's by far the biggest and the most expensive LEGO set ever made.
This "hunk of junk" has all the details that Star Wars fans of any age could wish for, including intricate exterior detailing, upper and lower quad laser cannons, landing legs, lowering boarding ramp and a four-minifigure cockpit with detachable canopy. Remove individual hull plates to reveal the highly detailed main hold, rear compartment and gunnery station.
In addition, this amazing model features interchangeable sensor dishes and crew, so you decide whether to play out classic LEGO Star Wars adventures with Han Solo, Princess Leia, Chewbacca and C-3PO, or enter the world of Episode VII and VIII with older Han Solo, Rey, Finn and BB-8!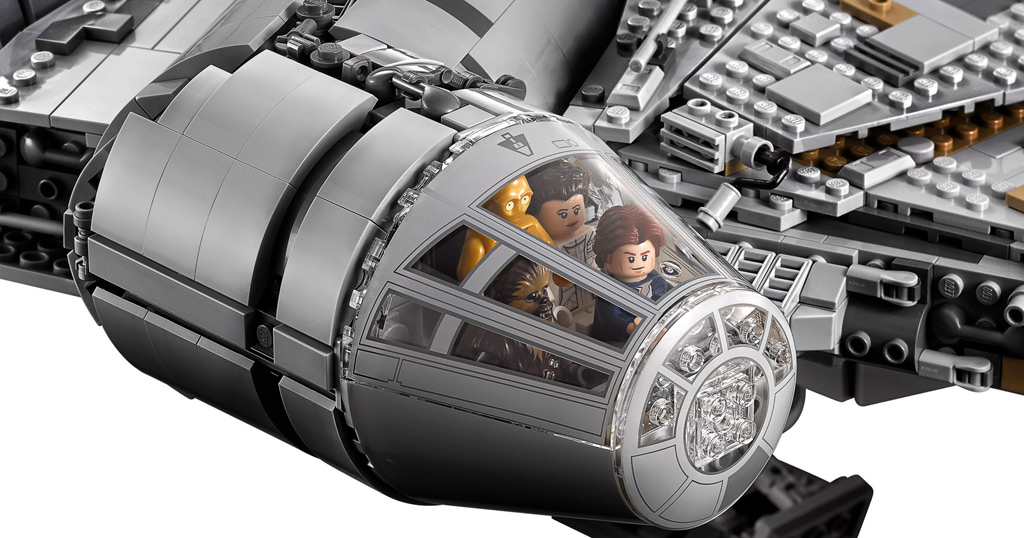 After putting in the hours (and hours) to build this bad boy, you'll be ready to test your skills as a pilot and see if you can navigate the Kessel Run in less than 12 parsecs, the way Han Solo claims to. Later, you can stage an attack on the Death Star and take out Darth Vader.
Huge, spectacular, and movie-accurate, the LEGO Millennium Falcon is the ultimate center piece of any Star Wars or LEGO collection.
The LEGO Millennium Falcon set will go on sale on October 1st for $799.99.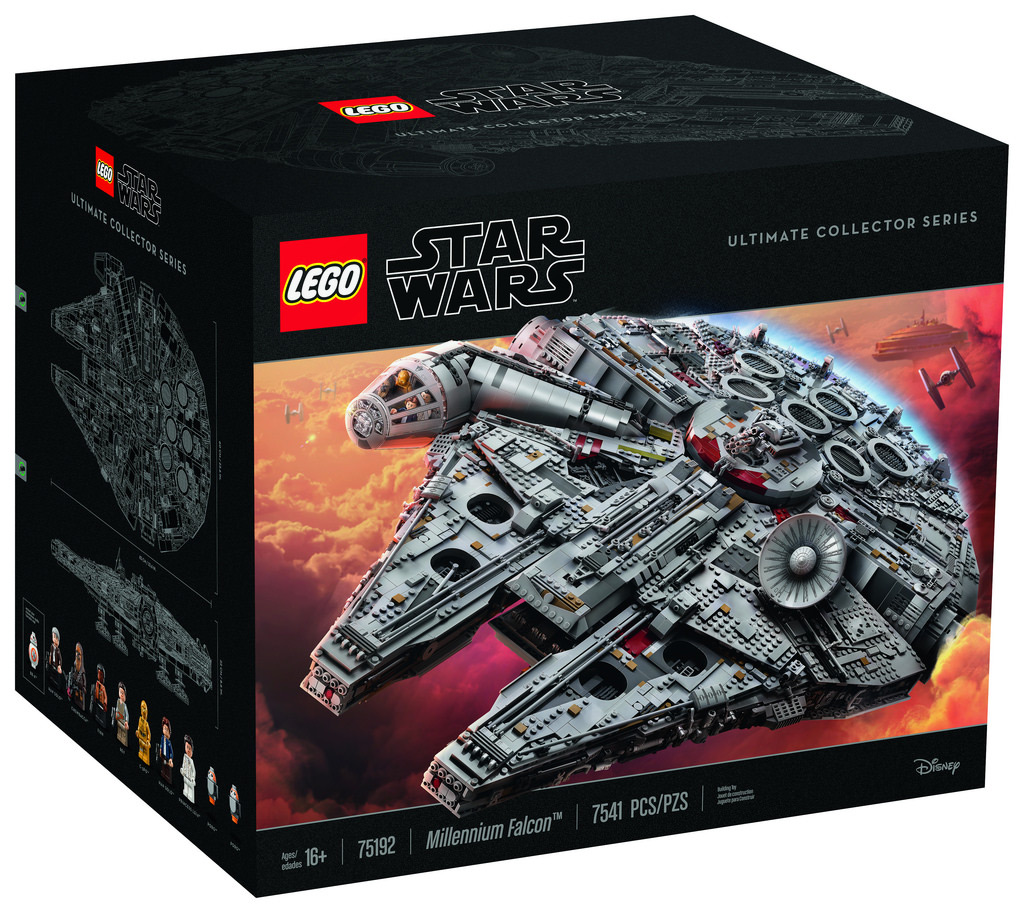 What do you think of the LEGO Star Wars Millennium Falcon?