Lexus Gives The IS Sedan A Much-Needed Dose Of V8 Power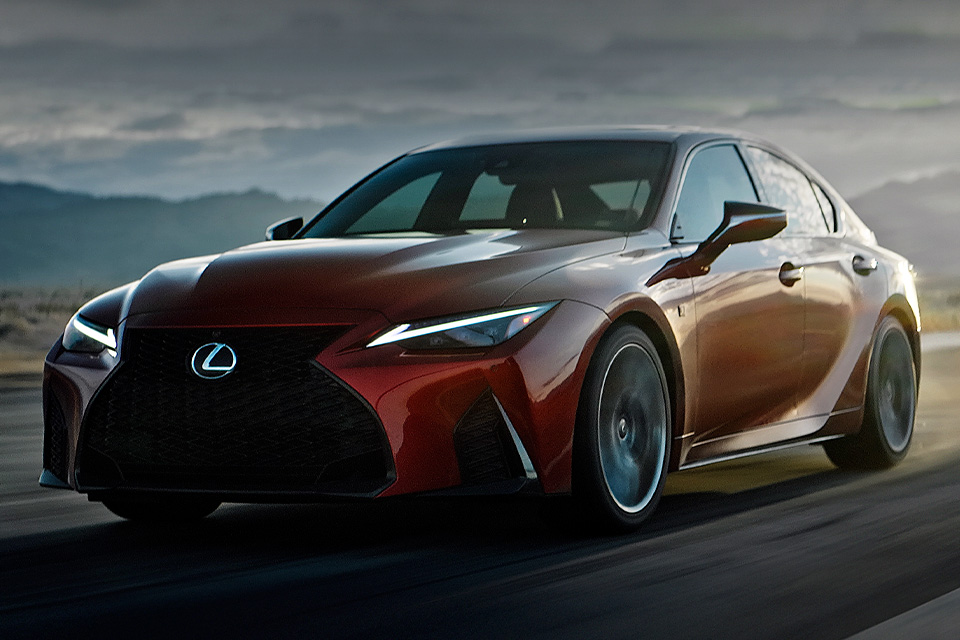 When the 2021 Lexus IS made it's debut last year, it wasn't met with much enthusiasm, as this was basically another refresh, with updated styling, along with rigidity, chassis and suspension enhancements. Considering how competitive the sport sedan segment is, it was a curious move by Lexus, to say the least.
But now Lexus is redeeming themselves a bit with the introduction of the 2022 Lexus IS 500 F SPORT Performance, which finally addresses the car's performance shortcomings and evens the playing field with the addition of a powerful 5.0-liter naturally aspirated V8 engine that puts out 472 horsepower and 395 lb-ft of torque.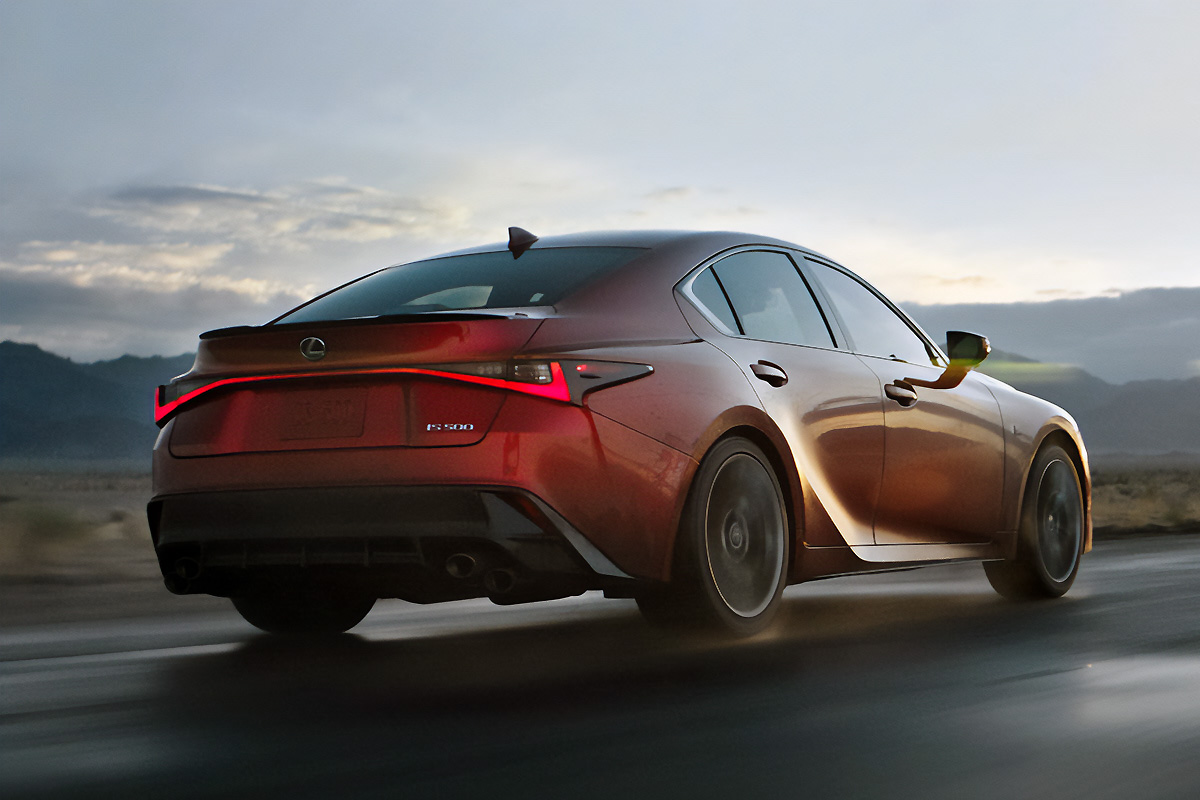 If you're a Lexus fan, this engine should be no stranger to you, having powered the RC F, GS F, and LC 500. It's an amazing powerplant, and it should really transform the driving experience of the IS 500, allowing you to rocket from 0-60mph in 4.5 seconds, with a throaty quad exhaust system letting people know that this is no ordinary IS.
Curiously, Lexus isn't calling this an IS F, but rather an "IS 500 F SPORT Performance". What exactly does that mean? Basically, Lexus has created a new line in between F SPORT (which is a mix of cosmetics and handling/dynamics) and F (which is top of the line performance). So while the IS 500 gets the big V8 engine, it's not tuned for the track. It's not meant to go head-to-head with the BMW M3, but rather the M340i. Make sense?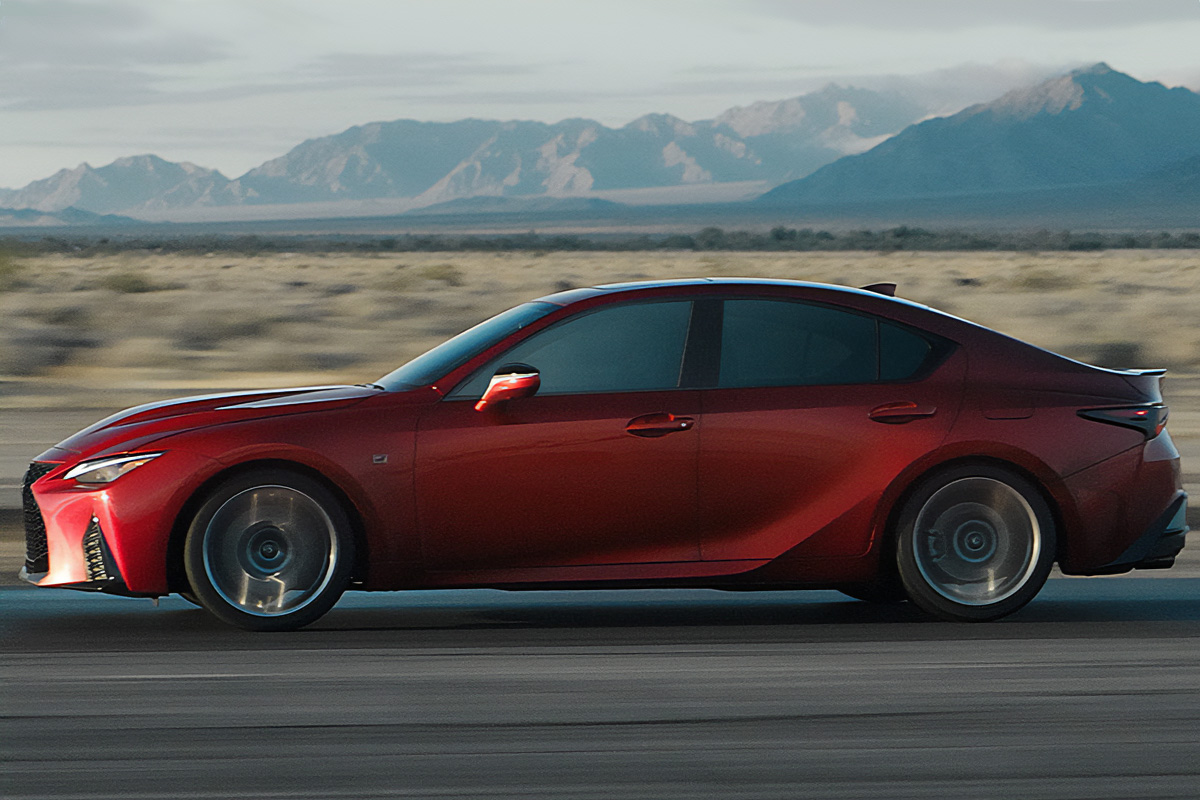 Since most people won't be taking their IS 500's to the track, this makes perfect sense to me, especially if it means that the pricing is more affordable, as a Lexus RC F starts at $65,975. If they're able to bring the IS 500 to market closer to the $55K mark, it's sure to steal sales from the BMW M340i, Mercedes-Benz AMG C43, and Audi S4, given that it boasts 100 horsepower more than any of these vehicles. That said, they all have similar 0-60 times and curb weights.
Visually, the IS 500 doesn't look all that different than a regular IS 350 F SPORT, with subtle exterior enhancements that set the two apart. The hood has been raised 2 inches and receives sculpted center character lines, while the front bumper and fenders have been lengthened to accommodate the V8 engine. The IS 500 also comes standard with exclusive 19-inch split-10-spoke Enkei alloy wheels. Other exterior updates include a revised lower rear diffuser accent that accentuates the quad exhaust system, as well as dark chrome window trim. A black rear lip spoiler ties everything together and completes the package.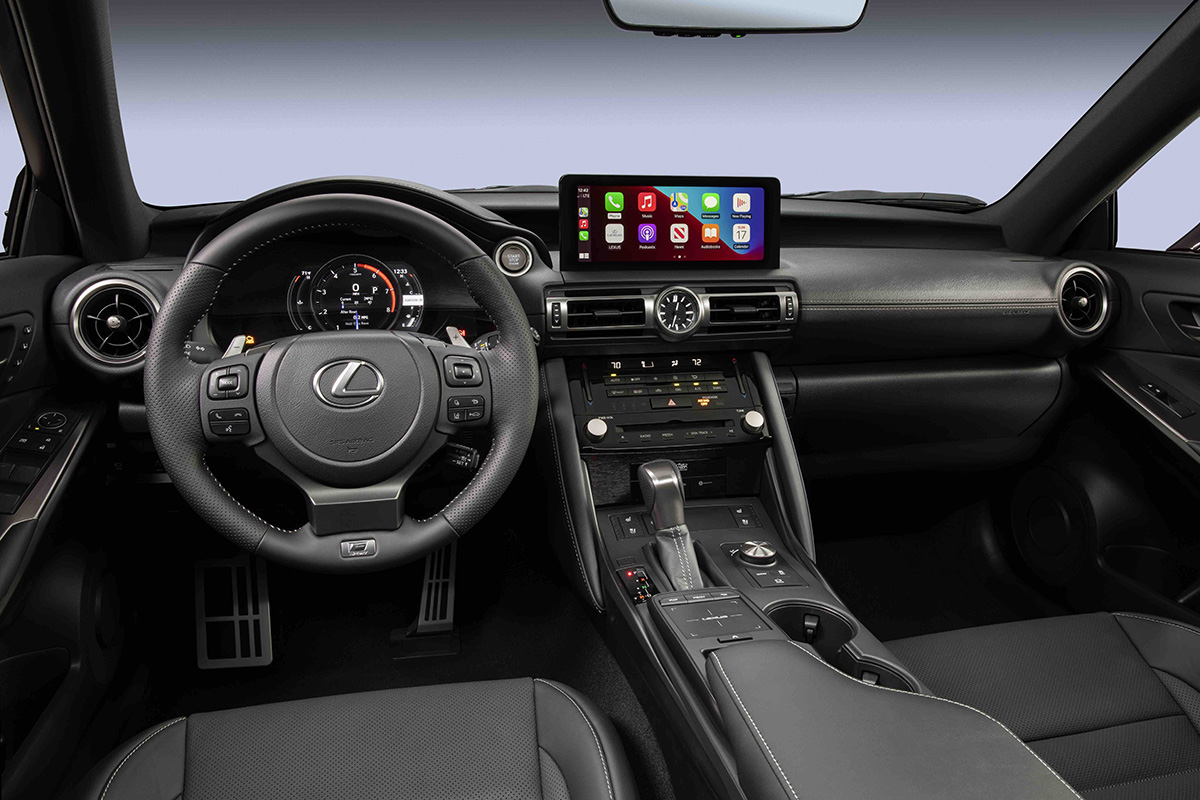 Overall, there's a lot to like about the new Lexus IS 500, like the fact that they had the cojones to shoehorn a naturally aspirated V8 engine under the hood at a time when everyone else in the industry is going with smaller turbocharged engines. Sure, those engines put out plenty of power in their own right, but like they say, there's no replacement for displacement!
The 2022 Lexus IS 500 F SPORT Performance is expected to arrive in dealerships later this Fall, with pricing details to be released closer to the launch date.
What do you think of the new Lexus IS 500?