London Has Fallen In The First Trailer For The Action Sequel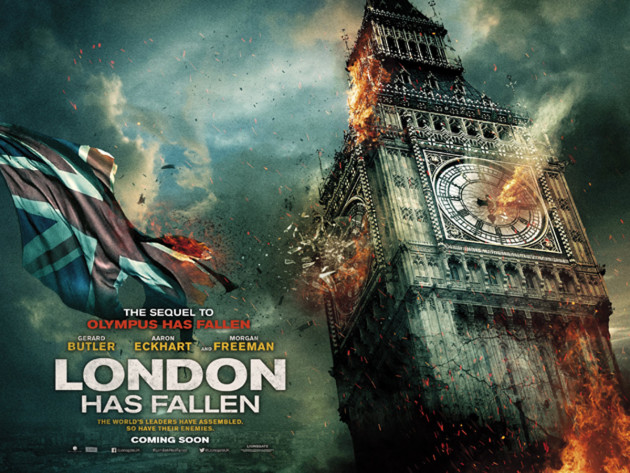 I have to say, Olympus Has Fallen was a very pleasant surprise back in 2013. A gleefully violent actioner that remembered to not take itself too seriously, it managed to stand out against it's far more generic high budget counterpart, White House Down. Now it looks like we're getting more of the same with London Has Fallen, which brings back the entire original cast, including Gerard Butler, Morgan Freeman, and Aaron Eckhart for yet another scenic terrorist attack, this time taking place during the British Prime Minister's funeral.
So far, it's hard for me to really get a read on if this will be as enjoyable as the first. While it certainly looks like the action is back in full force, it really gives no indication as to weather or not the humor from the original film is back or not. Honestly, for the moment it just looks like a generic 'shoot the terrorists' flick, but perhaps they're just holding back until a bit closer to release to start showing us the really good stuff. Either way, I'm still looking forward to it.
London has Fallen opens January 22nd.