Mache Created A Custom Sneaker Inspired By BACARDI Mango Fusion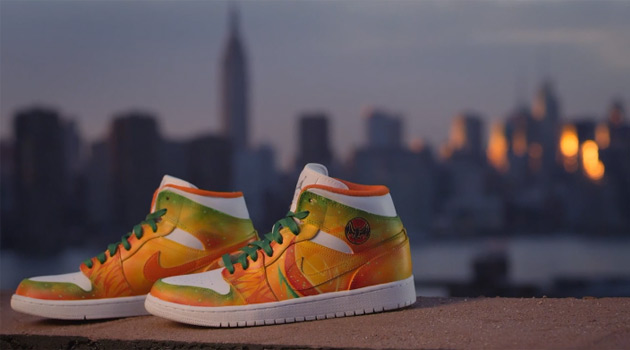 If you're a sneakerhead, you probably already know about Mache, a premiere NY custom sneaker designer with clients including celebrities and athletes wile Wale, Kanye West and Kobe Bryant. Well now Mache has teamed up with BACARDI Mango Fusion to create a one-of-a-kind pair of sneakers, inspired by the newest flavor in the game.
In the video below, Mache takes you behind-the-scenes and into the design process by walking through his childhood roots and what drives his inspiration for unique and fresh sneaker style. You'll see how the limited edition BACARDI Mango Fusion sneaker came together here.
#RepYourFlavor for Mango Fusion recipes and the latest in hoops, ink and sneaker culture.