Meatopia 2012 – A Carnivore's Fantasyland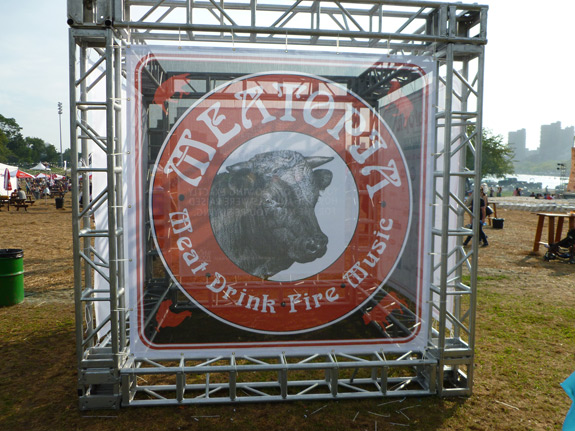 This was my first time attending Meatopia, and it was a pretty surreal experience! This year's event was held on Randall's Island Park in New York and featured the biggest, most ambitious line-up of chefs and meat dish offerings in the nine-year history of the event.
The so-called "Woodstock of Edible Animals" brought together over 40 of the most-celebrated meat chefs from across the country and overseas. Every serious foodie in the tri-state area was in attendance, and even the less-than-perfect weather couldn't keep people away!
This year's City of Meat theme had the chefs broken up into meat-themed "neighborhoods" such as Carcass Hill, Meatopia Heights, Deckle District, Offalwood, and the Meatopia County Game Reserve. In addition, Meatopia had live feature musical acts, and world-famous mural artist Laurel True creating an interactive meat mural with the crowd.
Fans of wood working got to enjoy an interactive experience sponsored by George Dickel Tennessee Whisky called Raising the Bar, which featured renowned designer and artist Jimmy Diresta building an entire bar from scratch during the event!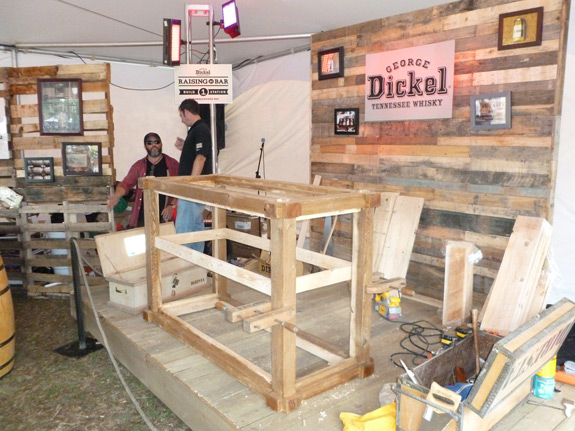 I was concerned that there were going to be huge lines at each station, but that was a non-issue. The chefs were able to keep up with demand, and lines moved quickly as a result.
There was so much good food there, it's hard to pick favorites. But there were a few folks that deserved special recognition:
Anthony Goncalves – Paella Portuguesa with Pork Belly
Franklin Becker – Danish Meatballs with Creamy Dill Sauce
April Bloomfield – Kansas City Style BBQ'd Whole Hog
Baldor – Corn On The Cob Hunt's-Point Style
That's not to say others weren't good as well, but these were the stations that had me coming back for seconds.. and thirds. 😀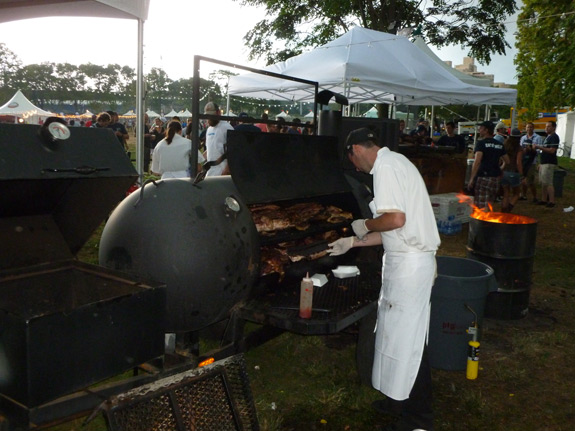 All in all, it was a pretty fantastic event. Meatopia gave me the chance to sample a bunch of dishes from some of the most famous chefs in the world, all in a single location!
Some people might complain about the $140 pricetag, but when you look at the quality and the quantity (all you can eat) of food you're getting, you'll see that it's actually a great deal.
I'm already gearing up for next year's event – Only 364 days to go!