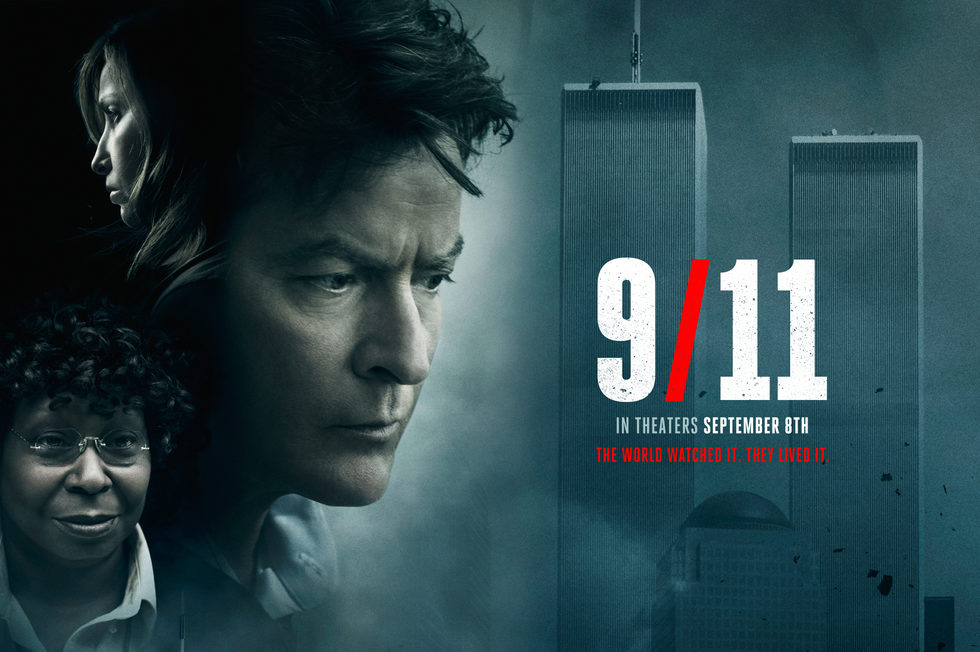 Back in July, the official trailer for the upcoming 9/11 movie was released, and the Internet went crazy over it, taking to Twitter to voice their displeasure with it and condemning it as "awful" and "beyond offensive".
Personally, I thought the controversy was stirred up by a few Twitter snowflakes with nothing better to do with their time, and I decided to give the movie a fair shake. So when the studio asked if I would be interested in getting an advanced screening of 9/11, I jumped at the chance to check it out.
For those of you who didn't see the trailer for 9/11, here's a quick synopsis:
In the North Tower of the World Trade Center, a billionaire sits in his attorney's office awaiting a divorce hearing against his wife. In a west side apartment, a bike messenger kisses his 5-year old daughter and sings her "Happy Birthday" before leaving for work. A maintenance man gets dispatched to help a tenant with his lock. In an upper east side apartment, a young model musters the courage to break up with her sugar daddy. As random as random can be, these individuals step into a crowded World Trade Center elevator.
Wrapped up in their own world, they ride silently hearing only the sound of the elevator giving notice of each floor. When the elevator stops on the 34th floor, it empties leaving only these five behind. Moments later … their world changes as the collision of a jet into the North Tower incapacitates the elevator.
With no understanding of what has happened and is happening around them, these fives are forced to band together and fight against all odds to escape from the impending horrific collapse. During these critical minutes, a story of courage, faith, and the will to live unfolds.
9/11 is based on the award-winning play Elevator by Patrick Carson, and the movie stars Charlie Sheen, Whoopi Goldberg, Gina Gershon, Luis Guzmán and Jacqueline Bisset.
While there have been a number of 9/11 movies released over the years, 9/11 approaches the events of that tragic day in a unique way, focusing on the lives of five random strangers who found themselves trapped in an elevator during the events of that day and worked tirelessly to make it out of there.
Is the movie a big-budget blockbuster? Definitely not. The majority of the movie takes place in said elevator, and they include some real news footage of the attacks to show what's happening outside.
Even all these years later, the footage of the crash and the towers falling still got me choked up a bit, but it's done in good taste and in context of the movie. There's a particular scene towards the end of the movie that is a little unbelievable, but this is a movie after all.
Overall, I found that 9/11 offered a unique perspective of that fateful day from the point of view of the people who were trapped inside the World Trade Center. I never really looked at the day's events like that before, and I commend them for going there, even though it's sure to get some people riled up.
9/11 opens in theaters on September 8th.