Movie Review: Captain Phillips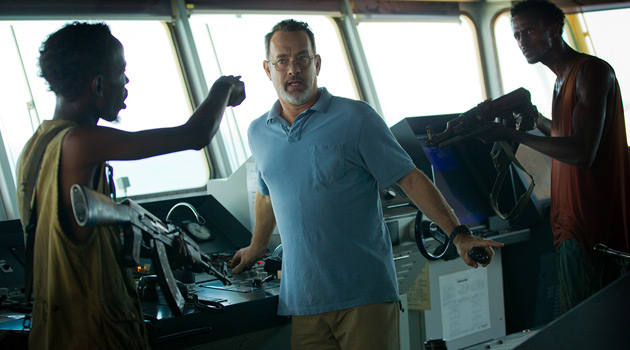 A few weeks ago, I attended an advanced screening of the new Tom Hanks thriller Captain Phillips, a biopic of merchant mariner Captain Richard Phillips, who was taken hostage by Somali pirates during the Maersk Alabama hijacking in 2009. This was a notable event that received worldwide coverage, given the fact that it marked the first American cargo ship to be hijacked in two hundred years.
I won't go into too much detail for this review, as many of you know what happened from the countless news reports when the hijacking first happened. I found the movie to be riveting, as I actually didn't know much of the backstory about the hijacking coming into the movie. If you're like me, you'll be on the edge of your seat throughout, wondering how things will play out.
Same token, even though my buddy already knew the whole story (including how it all ends), he absolutely loved the movie. Tom Hanks does an amazing job portraying Captain Phillips, and many folks believe that he'll get an Oscar nomination for his role in this movie. It's easily his best role since Cast Away.
Here's the trailer for Captain Phillips:

Sites like Rotten Tomatoes and Metacritic have given Captain Phillips high marks, and justifiably so. If there's any movie that can knock Gravity out of the top spot this weekend, it's going to be Captain Phillips.
Go see Captain Phillips this weekend, you won't be disappointed!
5/5