'Neighbors 2' To Reunite Rogen and Efron Next Summer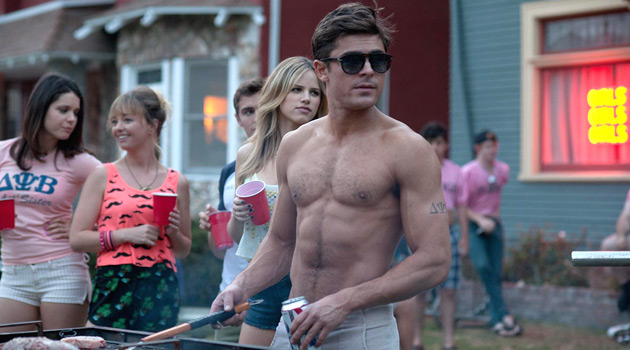 2014 didn't have a whole ton of great comedies, but the ones that were there made it count with everything they had. Neighbors was pretty close to the top of this race, and since it made a whole ton of money, it looks like we're going to get one more round of frat on suburb dueling with Neighbors 2, which is scheduled to be released on May 13th 2016.
Seth Rogen, Rose Byrne, and Zac Efron will all reprise their roles, with director Nicolas Stoller returning to the director's chair. The plot finds Rogan and Byrne's characters dealing with a sorority moving in next door. Faced with few options, they recruit Effron's frat to help them compete.
C'mon, let's face it. The premise of this sequel is nothing special..In fact, it's about as trite of a sequel idea as I've ever heard. However, the first movie certainly didn't get by on it's originality either. But it was so much fun because the gags were big and creative enough to work, and were perfectly delivered by the cast, especially Efron, who majorly surprised with his comedic timing.
Perhaps we should have another former Disney star in the role of the sorority leader (if we really want to get meta, how about Vanessa Hudgens?) to make this feel a little fresher.