Felicity Jones To Star In 'Star Wars' Stand-Alone Movie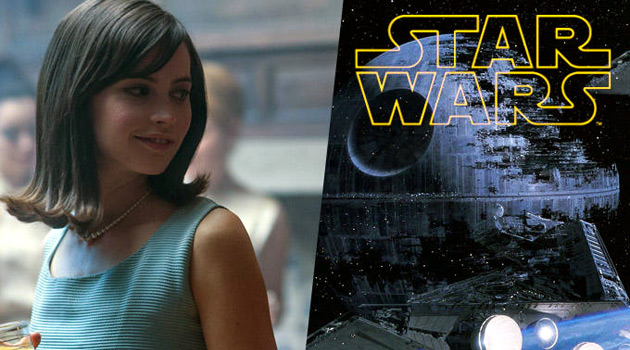 By this point, we all know that Star Wars: The Force Awakens finally arrives in theaters this December. But what you might not be aware of is that from now on, every Christmas is the season of Star Wars. The first of a series of stand alone films set in the Star Wars Universe arrives in 2016, directed by Gareth Edwards, who brought us Godzilla last year. Confirmed story details have been non-existent up until this point, but it seems as though we may have our leading lady.
Felicity Jones, who recently received an Academy Award nominated for her turn as Jane Hawking in the Steven Hawking biopic The Theory of Everything, has seemingly reached a deal to star in the new film, with Breaking Bad's Aaron Paul and Deliver Us From Evil's Edgar Ramirez up for the male lead.
On paper, this casting decision seems just about perfect. Jones has spent the last few years proving that she is a deeply versatile performer who can balance spunk with heart, which is exactly the type of person Star Wars needs in the drivers seat. What will be especially interesting is if the rumored plot involving a group of bounty hunters attempting to steal the plans for the original Death Star end up being true, as it feels rare and refreshing to have a female lead in such a story.
As for the male lead, I would personally prefer Edgar Ramirez, who was magnetic in the underrated Deliver Us From Evil, to get the role, as he has far more leading man potential than the seemingly struggling Paul.