New Challenger SRT Hellcat Widebody Rips Through Quarter-Mile In 10.9s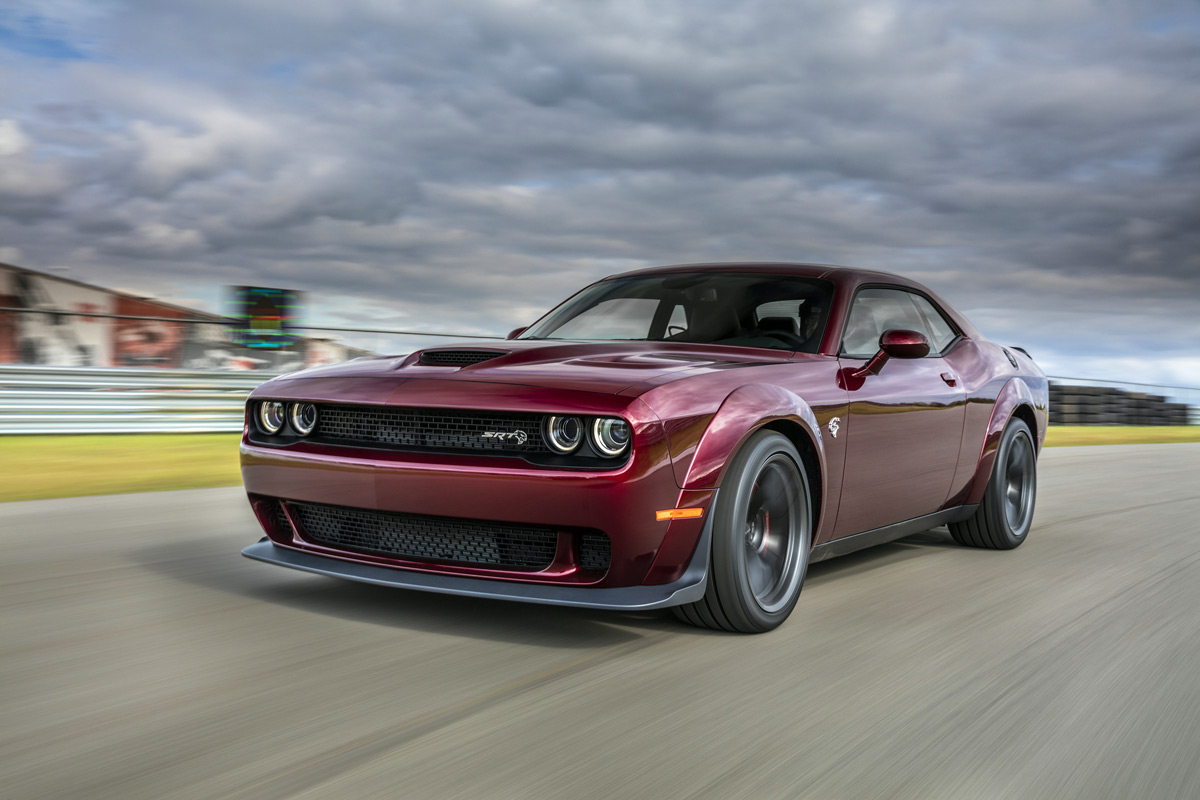 Before the Dodge Challenger SRT Demon, the Hellcat was the king of the muscle cars, delivering a ridiculous 707 horsepower and 650 lb-ft of torque, good for a quarter-mile time of 11.2 seconds with the stock Pirelli tires (10.8s with drag radials), and a top speed of 199 miles per hour.
Now, FCA is looking to bridge the gap between the two cars with a new Challenger SRT Hellcat Widebody model, which sports the Demon's fender flares and adds 3.5 inches of width to the car. But don't be fooled, as this wasn't done just for aesthetics (though it looks even more menacing with the wider stance).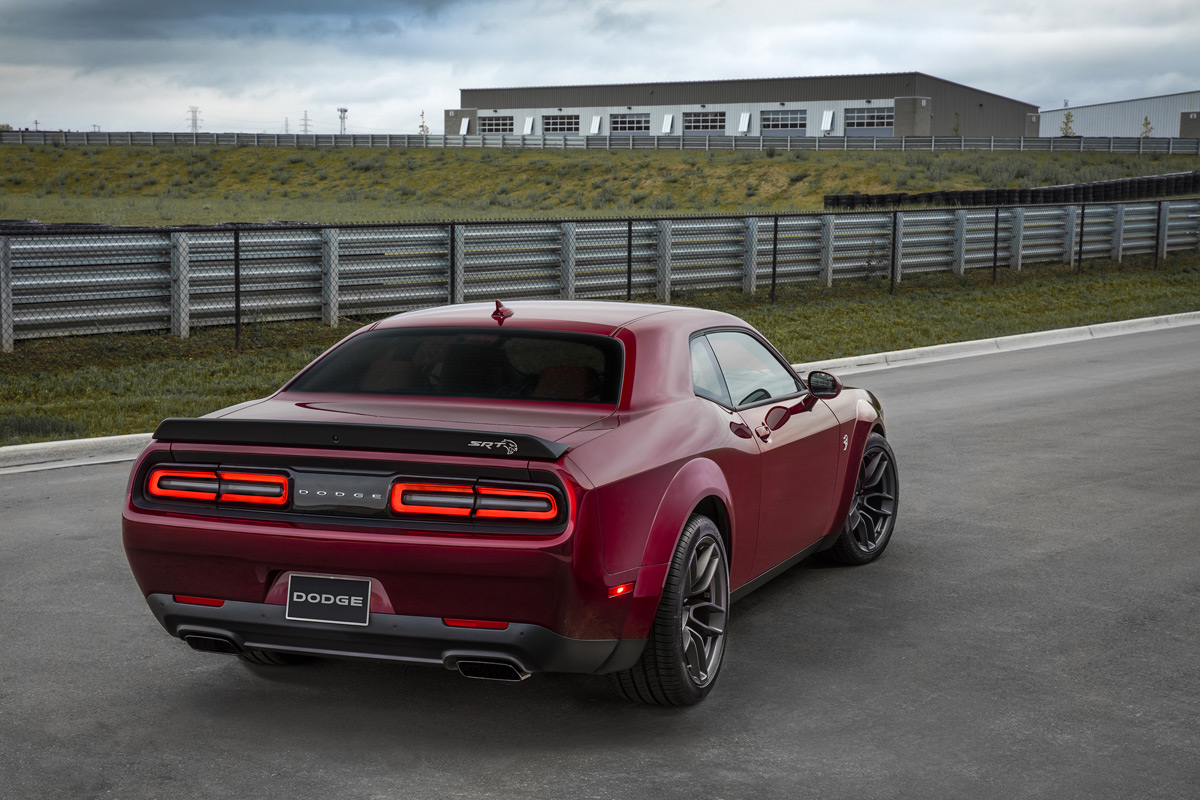 You see, thanks to the wider fenders, they're able to fit even wider tires (305 tires vs 275 tires on the regular Hellcat), which improved lap times, lateral grip, acceleration and braking, compared with the regular Hellcat:
Road course lap time on a 1.7-mile track lowered by approximately 2 seconds per lap
¼ mile ET improved by approximately .3 sec (10.9 ET in Widebody vs 11.2 ET in standard Hellcat)
0-60 mph acceleration improved by .1 second (3.4 in Widebody vs 3.5 in standard Hellcat)
Lateral skid pad grip increased by .04 g (.97 g in Widebody vs .93 g in standard Hellcat)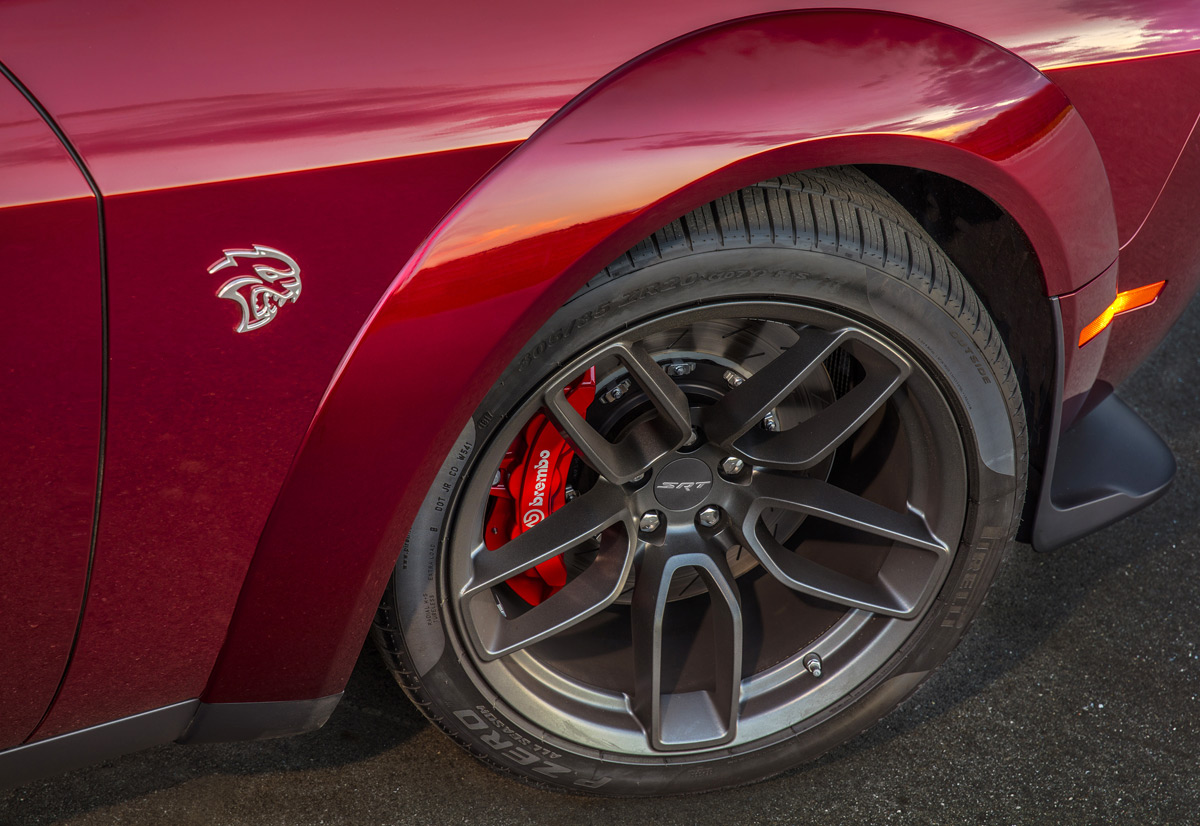 To put that into perspective, a Challenger SRT Hellcat Widebody with factory tires is only a tenth of a second slower than the original Hellcat Challenger with drag radials! And, thanks to the wider wheels and tires, the car is a factory-built 10-second quarter mile car.
The 2018 SRT Hellcat Widebody model has a starting price of $71,495, and it's expected to go on sale next month, with deliveries beginning in the third quarter of 2017.