Oppo R5 Is World's Thinnest Smartphone, Makes iPhone 6 Look Chunky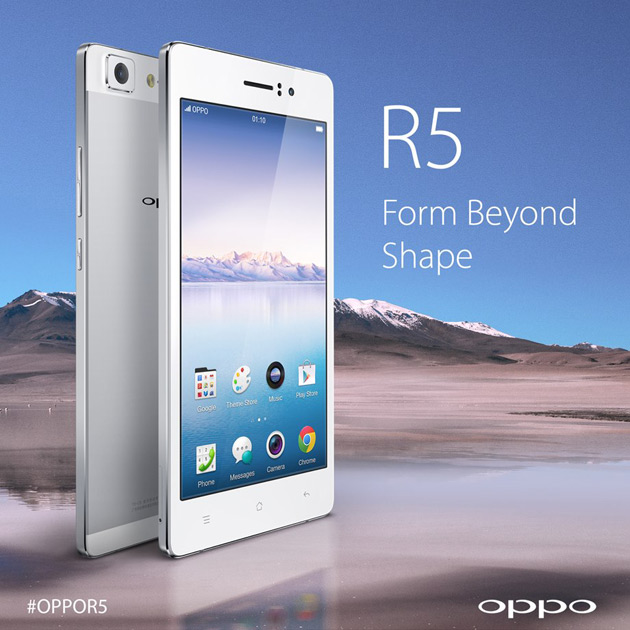 We're on the verge of an epidemic here, with each smartphone getting thinner and thinner. Apple's iPhone 6 measured in at a svelte 6.1mm, and many people felt that it was too thin. Well just wait until those people get a look at the upcoming Oppo R5, which now holds the record as the world's thinnest smartphone at just 4.85mm thick!
Of course, something has to give to get down to that thickness, and that means the specifications are slightly down from their flagship Oppo N3 smartphone, but it's still more than adequate. The Oppo R5 is powered by a 1.5GHz Qualcomm SnapDragon 615 Octa-Core processor, has 2GB of RAM, 16GB of storage, and a 2000 mAh battery. The display is a relatively large 5.2 inch Full HD (1920×1080 pixel) AMOLED unit.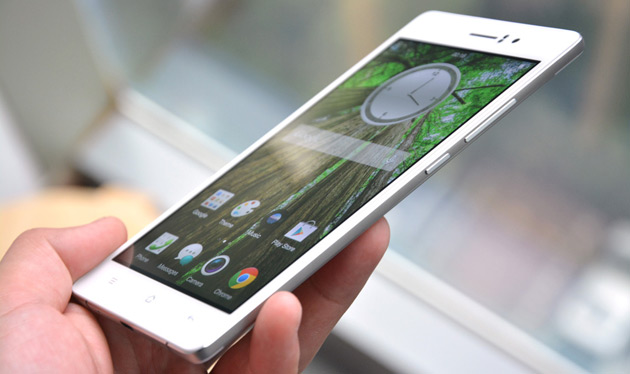 Another concession that had to be made to maintain such a thin profile was the headphone jack. That's right, if you want to listen to any tunes stored on your smartphone, you've got to do it through Bluetooth. Such is the price you pay for thin design!
Furthermore, as with the iPhone 6, the R5's camera lens bulges out ever so slightly from the main frame, and this protrusion isn't counted in the thickness of the handset. The R5 has a 13-Megapixel rear Sony camera with f/2.0 Aperture. Early reviews of the camera have been very favorable.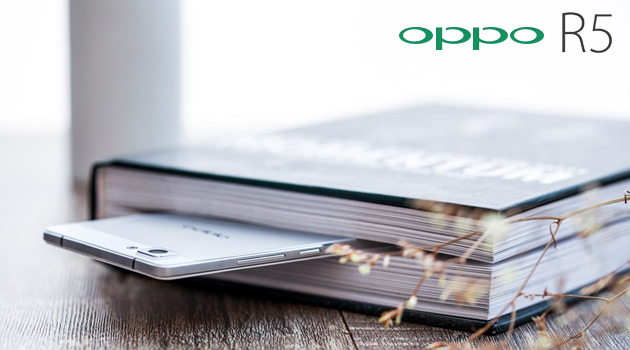 The Oppo R5 is expected to be released globally in December, with a SIM free price tag of $499. It should be interesting to see if fashionable smartphone purchasers will gravitate to the Oppo R5 or not. But personally, I think the phone is too thin, and I'd be worried about dropping it if I had one. YMMV.