Pauly D's 'Spinning For The Shore' Benefit Performance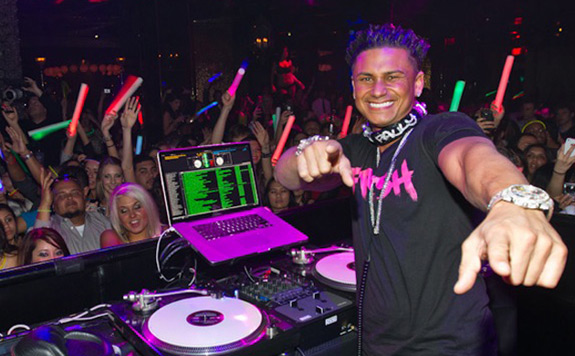 If it wasn't for MTV's Jersey Shore, DJ Pauly D would still be playing clubs in Rhode Island. But the show made him an international superstar. So when his beloved Jersey shore got ravaged by Hurricane Sandy, he wanted to do his part to help in the rebuilding efforts.
Pauly D and The Pool After Dark are hosting a special benefit performance called Spinning for the Shore on December 8th. Pauly D will donate his evening's paycheck to the Architecture For Humanity Fund, with the The Pool After Dark matching his donation. The event will also feature additional opportunities for fans to donate.
"Working with The Pool After Dark at Harrah's Resort for this benefit performance really allows me to give back. The success of this event is meant to help rebuild this community not only structurally, but also spiritually," said resident DJ Pauly D. "We hope that people will come out and see how much fun it can be to support a good cause. I have so many irreplaceable memories at the Jersey Shore and I want everyone else to have that same opportunity. I will do whatever I can to help rebuild. This event is great because people can come out and have a good time while knowing they are doing something to help. I chose to donate to Architecture For Humanity because I wanted to work with a charity directly focused on rebuilding the shore and the community who put me on the map," continued Pauly.
Doors for the event open at 10pm. Tckets begin at $25, and advanced tickets are available at wantickets.com. Additional surprise guests will be announced within the next coming weeks.