Playboy's Gorgeous Globetrotter Iryna Ivanova is Miss August 2011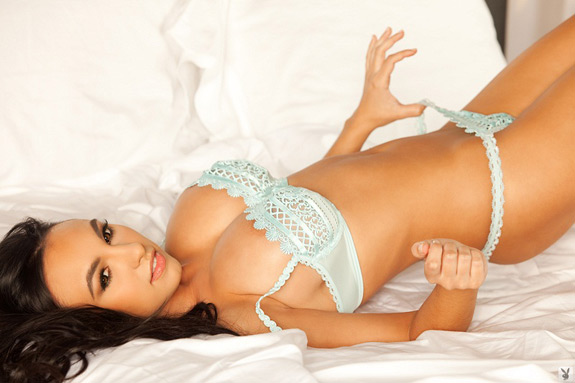 Go on an international excursion this August with seasoned traveler and global stunner Iryna Ivanova, Playboy's Playmate of the Month in the magazine's August issue.
"I studied abroad in Greece and visited Athens and the islands," says the 24-year-old Tucson resident of her extensive travel resume. "Mykonos was my favorite because it's beautiful and it's a crazy party island. For romance and calm, though, I adore Bali."
Iryna's worldwide exploration began when she was only 16 and her family moved from her hometown in Crimea, Ukraine to Tucson, Arizona. From there, Iryna continued to pursue her passion for travel by studying abroad and now she "loves to travel to very unknown destinations."
In addition to her insatiable desire to travel, the brunette bombshell thirsts for knowledge. While working as an English interpreter during the day, Iryna pursues her MBA at the University of Arizona at night. Eventually, Iryna hopes to earn a PhD and become a fashion consultant. Although Iryna works hard, she also plays hard – As an MMA cage girl in Tucson!
But for now, she's satisfying a different lifelong goal and has drifted aboard Playboy's shores. "Being Miss August is something I'm very proud of. Honestly, I might be prouder of being a Playmate than any of my academic achievements. There are many great schools you can attend, but there's only one Playboy."
View Iryna's photos online at: www.playboy.com/ivanova