Preview: Altec Lansing Live 5000 Wi-Fi Speaker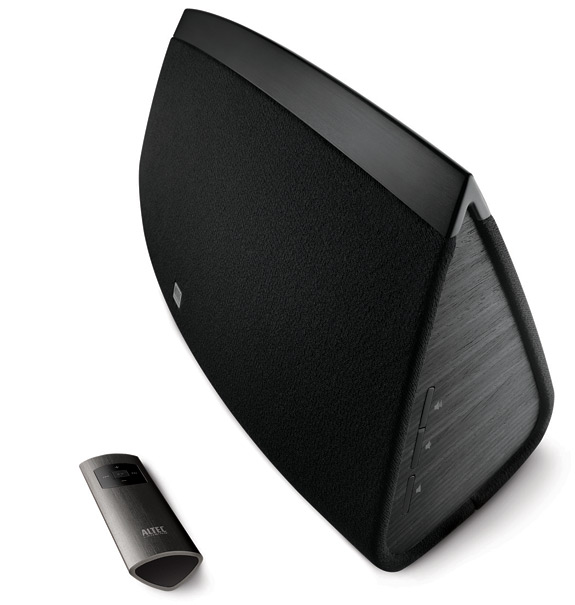 One of the coolest products I saw at CES this year was the Altec Lansing Live 5000 Wi-Fi Speaker. It's an all-in-one speaker that is poised to set the standard for audio versatility, allowing you to listen to and control cloud content and your own personal music libraries from a wide range of devices. This flexible unit is ideal for those who wants to invite amazing audio into any room of the house, whether enjoying personal time in the kitchen or hosting a whole-house party.
The LIVE 5000 connects to your Wi-Fi network, is controllable from iOS, Android and Desktop applications, and delivers music from the Internet's most popular content providers.
"Now more than ever, there are so many different ways to experience the music we love, and it doesn't matter if it's from the cloud, from our individual libraries or even from our friends' phones. Whether it's for personal listening or for a party, the LIVE 5000 is the device that brings your music mosaic and lifestyle together in complete harmony," said Brendon Stead, Co-President, Altec Lansing.
There's a lot this product can do, and we'll be sure to bring you guys an in-depth review of it when a test unit becomes available.
The LIVE 5000 Wi-Fi speaker will be available in early Summer 2012 – MSRP is $499.95.